Here to Help
Local families in need count on Camden County Partnership for Children for a variety of challenges facing their loved ones.

Michelle Briggs suddenly found herself responsible for an 8-year-old disabled boy and his little brother, uncertain exactly what to do or where to turn for help. The only thing she was sure of was that she and her husband could not do it alone.

Brianna Coleman, on the other hand, was used to being on her own, with no ties to her family. Living in a group home at the time, her mother and father had already relinquished their parental rights and she had lost contact with her two older siblings.
Although in vastly different situations, both South Jersey residents found the guidance they craved from the same source. Camden County Partnership for Children, a care management organization (CMO) that works with youth between the ages of 5 and 21, helps local families deal with a number of challenges, including behavioral health needs, mental health needs, substance abuse or developmental disabilities.
No matter what the circumstances, the organization always takes a team approach and works quickly to develop a plan of action specific to each family.
"Every case is so different," says Karen Durbin, CEO of Camden County Partnership for Children. "We might have a youth who's court involved who has never had any kind of mental health issues but is involved in a gang. Compare that to someone who has a developmental disability and is non-verbal. Or we might have a 16-year-old who has such high social anxiety that she or he can't attend school, and we have to help with that situation. There are so many different issues we come across. We start from scratch every single time and every plan has to be individualized."
Take Briggs and her foster children, for example, who are actually blood relatives she refers to as nephews. Eric, now 9, has Down syndrome and autism and is non-verbal. Vincent, 6, has behavioral issues and was diagnosed with PTSD due to his turbulent early years. Both of their parents suffered from heroin addictions, and when their grandparents decided they could not raise them, Briggs and her husband stepped in to keep the boys from living with strangers.
Soon after welcoming Eric and Vincent into her Pine Hill home, Briggs—who has three children of her own—was visited by members of Camden County Partnership for Children. She especially hit it off with the boys' care manager, Emily Schafer, who expressed her gratitude for Briggs taking custody.
"I said, 'I'm going to give it my all, but I'm going to need help,'" Briggs recalls. "Emily said, 'I'm going to make sure you get everything you need.' She's been a great resource and she genuinely cares about the kids. I'm sure she's like that with her other clientele too. The organization has been great as well. When Emily can't figure something out, her supervisor steps in and helps out."
New Jersey overhauled and expanded its statewide system for children's services in 2001, developing programs by county or region. Camden County Partnership for Children—which was established in 2003—is still a private nonprofit but is affiliated with the Department of Children and Families.
It currently has 89 care managers working with 1,400 children, and the number rises to between 2,300 and 2,500 over the course of a year, the second-highest in New Jersey behind Essex County. Families access services through PerformCare, a behavioral health managed care company that partners with the state.
"It's very busy," Durbin says. "We always have a lot of children and a lot of issues we need to solve for families. We look at everything. We're there for their mental health and behavioral health needs, but sometimes the family is so stressed out and anxious because they don't have enough food or they're behind on their rent. We actually have some funding that can sometimes help with that too."
Almost all of the youth Camden County Partnership for Children looks after are with the program voluntarily, although a small percentage are court-ordered. Visits are made in the home and the care managers work with the family to develop a strategic plan and suggest services to be utilized in the community.
The average stay in the program is six to 12 months, but it can be longer. Coleman started with the group at age 12 and just graduated earlier this year at 16.
"One of my major issues was fighting and my anger," she says. "If I didn't want to do something, I wouldn't do it. It was something I really had to work on and I'm doing better with it. I have developed coping skills and honestly I'm doing well with those. I had anxiety and depression and I still have issues with those, but I think I'm doing better."
After some initial hesitation, Coleman embraced the opportunities presented to her through the program and developed a bond with her care manager, Bevon Barker. He helped her reconnect with her older brother and older sister, who she had been out of contact with for years, and he still checks up on her now that she is out of the program and living with a foster family in Vineland.
"We're very close," Coleman says of Barker. "At first it was rough because I had behavioral issues and he didn't know how to handle me, but over time we formed a close relationship. After I came out of the program, we kept in contact and we're still very close. He checks up on me every so often to see how I'm doing; whether I'm still doing well with my behavioral issues, if they're treating me good at my home. He treats me as if I was his kid."
Coleman is entering her junior year at Vineland High School this fall and is hopeful about her future, with plans on attending college and pursuing a career in criminal justice. She believes Camden County Partnership for Children has been a big help and recommends it to others in a similar situation.
"Just open up and be aware of all the benefits that can come from the program," she says. "Don't be afraid to talk about your issues or get advice from the people you're working with. I benefitted from the program, even though it took a while, and I got a lot from it."
Like Coleman, Briggs' nephews have faced so much adversity in their young lives. Tragedy recently struck again; the boys' father, who had been clean of drug use for three years and was working with Briggs to take custody, relapsed and died from an overdose.
Now, as Briggs and her family once more make long-term plans to care for Eric and Vincent, she is relying on Camden County Partnership for Children. The organization has helped set up in-home therapy sessions for Eric, music therapy for Vincent and a respite program on Saturdays for Eric to attend, allowing Briggs some time to herself.
"They've been great with any kind of services that we need," Briggs says. "They've always been very supportive because it's very hard to take care of Eric and sometimes I need a break, even if it's just for two hours. Without them and their services, I don't know what I would do, because with three other kids trying to take care of a disabled kid is really hard and puts a strain on your family. Emily Schafer has been fantastic. She really is an amazing person; she does a lot for the kids and a lot for my family."
Briggs has seen great progress in both boys, especially Eric, who works with a behavioral analyst from Brett DiNovi and Associates four times a week.
"He's really come a long way in the last year and a half," she says. "He is now toilet trained and his temper tantrums have subsided. He was overweight, but they gave me advice on different nutritional programs and he's lost 18 pounds. They really should have more of these organizations out there; they've done a lot as far as Eric's care, and with Vincent's behavioral problems they've hooked him up with the best therapies. I really admire what they do."
For Durbin, who joined Camden County Partnership for Children in 2006 and became CEO in 2016, there is no better feeling than hearing about her organization having a profound impact on a local family. The success stories—such as 20 of the organization's kids moving on to college this year—keep her going.
"I can't think of a more rewarding job, honestly," she says. "There's a lot of struggle; it can be challenging and some of the things my staff sees are really difficult and can even be traumatic. But the successes are glorious. We have youth and families come to our staff meetings and tell us about their journey, and it's always extremely rewarding."

Article continues below

---
advertisement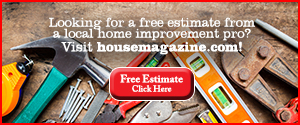 ---
To read the digital edition of South Jersey Magazine, click
here
.
Published (and copyrighted) in South Jersey Magazine, Volume 16, Issue 5 (August 2019).
For more info on South Jersey Magazine, click
here
.
To subscribe to South Jersey Magazine, click
here
.
To advertise in South Jersey Magazine, click
here
.
Author:
Matt Cosentino
Archives
---
Gentle Giant
Entering the Mainstream
A Lasting Legacy
South Jersey Happy Hour Guide
Executive Q&A: What is the cornerstone of business financial planning?
South Jersey Football Games of the Week
A Winning Pair
An Opening Win of Positives for the Eagles
A Learning Environment: 2019 Public High School Report Card
South Jersey Football Game of the Week: Clearview vs. Highland
Best of Biz 2019
Getting Personal
A Pawsitive Future
South Jersey Football Games of the Week
Finding the Silver Lining
More...