South Jersey COVID-19: Share Your Story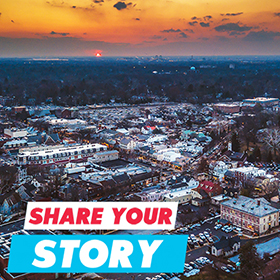 The COVID-19 pandemic created some unique challenges and impacted our daily lives in ways like we've never experienced. The South Jersey community, along with local officials and business leaders, have banded together in an encouraging way to prove there is great strength in numbers.
As we look to return to a sense of normalcy, we want to hear about how the coronavirus had a direct effect on you, whether it's how your family came together during this time or the ways your business and its employees rallied around one another to come out on the other side even stronger than before.
We'll share some of these inspiring stories in an upcoming issue.