Murder in Woodbury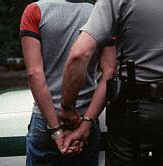 In South Jersey, a man has been charged with murder. 4
4-year-old Richard King was stabbed to death inside the Woodbury Apartments in Woodbury Sunday afternoon.
The suspect is 53-year-old Richard Santiago, who had holed himself up inside that apartment. Officers eventually talked Santiago out without incident.

Author:
co
Archives
---
Timber Creek's Leary heads to Illinois
One of Us
Truer Words Have Been Spoken
A Thriving County
Executive Q&A
A Man of Many Faces
Super Women
Vocal Leader
Seeking Acceptance
The Business of Health Care
Mommy's Gone Viral
Singles: December 13
2017 Men of the Year
The Weekender
Raise a Glass: September
More...