E-ZPass Discounts Scrapped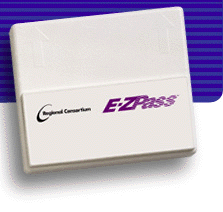 The New Jersey Turnpike Authority has scrapped a 15 percent discount that E-ZPass users get on rush hour and weekend tolls.
But the change won't take effect for another year.
Authority members approved a plan yesterday that calls for the discounts to be eliminated as of January First, 2006. The move is expected to generate as much as $17 million more in tolls per year and will allow officials to borrow more money for highway improvements without paying higher interest rates.
The discounts initially were a selling point for the electronic toll system, but the proposal to scrap the peak travel times discount has drawn little public criticism.
And a spokeswoman for Acting Governor Richard Codey, who has veto power over authority actions, says Codey supports the plan and will sign of on it.
But there is some consolation for E-ZPass users who drive the turnpike -- the discount will remain in effect during off-peak travel hours.

Author:
NBC10/AP
Archives
---
A TALE OF THREE WEDDINGS
Timber Creek's Leary heads to Illinois
One of Us
Truer Words Have Been Spoken
A Thriving County
Executive Q&A
A Man of Many Faces
Super Women
Vocal Leader
Seeking Acceptance
The Business of Health Care
Mommy's Gone Viral
Singles: December 13
2017 Men of the Year
The Weekender
More...