Stop Unregulared Garbage Station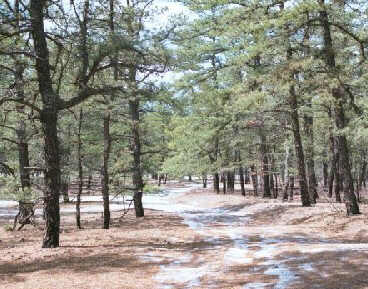 Acting Governor Richard J. Codey last week called on the Pinelands Commission to take all possible action to protect New Jersey's environment and the health of our residents from a proposed unregulated solid waste transfer station on the Pinelands National Reserve in Mullica Township.
"Garbage facilities that do not want to comply with state standards should not be allowed to operate here," Codey said. "They pose a very real threat to our environment and our health, and the state will do everything in our power to hold such facilities accountable."
In a letter to James J. Florio, Chairman of the Pinelands Commission, Codey directed the Commission to work, in conjunction with the Attorney General and the Commissioner of Environmental Protection, to take all appropriate action to prevent this facility from operating.
"We will not stand for the desecration of the Pinelands and we have asked the Attorney General to enforce Pineland protection requirements," said Florio.

Author:
Press Release-Office of the Governor
Archives
---
A TALE OF THREE WEDDINGS
Timber Creek's Leary heads to Illinois
One of Us
Truer Words Have Been Spoken
A Thriving County
Executive Q&A
A Man of Many Faces
Super Women
Vocal Leader
Seeking Acceptance
The Business of Health Care
Mommy's Gone Viral
Singles: December 13
2017 Men of the Year
The Weekender
More...