'Operation Blessing' Needs Your Support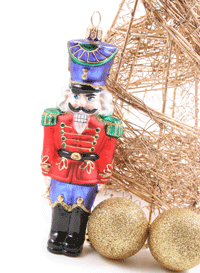 Volunteers of America Delaware Valley is collecting toys for distribution in their shelters and other programs as part of their 'Operation Blessing' campaign. They especially need toys, personal care items and gift cards suitable for older children. Items may be dropped off at our administrative offices, 235 White Horse Pike (between Collings Avenue and Route 130) in Collingswood, NJ on weekdays between 9 AM and 5 PM. Volunteers of America Delaware Valley is the Greater Philadelphia regional affiliate of a national nonprofit, faith-based human services organization founded in 1896. We annually serve more than 12,000 men, women and children in need. For information, please call Jynette Hernandez, 856-854-4660, ext. 137.

Author:
Press Release
Archives
---
A TALE OF THREE WEDDINGS
Timber Creek's Leary heads to Illinois
One of Us
Truer Words Have Been Spoken
A Thriving County
Executive Q&A
A Man of Many Faces
Super Women
Vocal Leader
Seeking Acceptance
The Business of Health Care
Mommy's Gone Viral
Singles: December 13
2017 Men of the Year
The Weekender
More...