Delsea Regional High School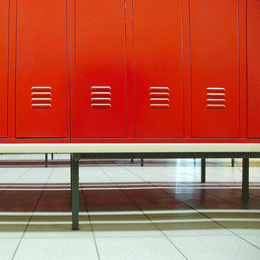 Delsea Regional High School serves students in ninth through twelfth grade from Elk Township and Franklin Township in Gloucester County as part of the Delsea Regional School District.
Recent Crusaders of the Month include Kailey Fenning, Jake Patterson, Javon Gordon, Emily Lancetta, Shelby Mensch, Jacob Keppen, Ryan Fretz, Rebecca Kobik, Kristina Zemanik, William Hawkins, Jenna Coraluzzo and Jacob Worley.
Required course areas at Delsea Regional High School include English, Math, Social Studies, Science, World Language, Health and Physical Education, Visual and Performing Arts, Career, Consumer, Technical or Vocational Education and Personal Financial Literacy.
Congratulations to the students in Mr. Nelson's Horticulture classes. They swept the bonsai category with the top five entries at the Southern Regional Flower Show last month. The students also grabbed 15 second places prizes and 20 third place prizes.
In addition to many academic options, Delsea Regional High School offers many clubs and activities for students, including Art, DECA, Drama, English Club, Foreign Language Club, Horticulture Club, Mock Trial, National Honor Society, Renaissance, Ski Club, Student Government and others.
DECA's leadership team for the 2016-2017 school year includes Co-Presidents Loredonna Fiore and Breanna Williams, Treasurer Ella Odore, Secretary Brianna Waller, Fundraising Committee Chairman Hector Agosto, Business and Education Partnership Chairperson Morgan Houseal, Community Service Chairperson Justin Moore, Fundraising Committee Member Zachariah Sullivan and Community Service Committee Member Frank Myers.
Delsea's Music Department has their own website: www.delseamusic.com, as well as a Twitter page: https://twitter.com/DelseaMusic. The music program at Delsea Regional High School has been recognized as a 2016 NAMM Best Community for Music Education.
The Delsea Regional High School Marching Crusaders performed their 2016-2017 show Beyond the Human Horizon featuring the works of Rush, David Bowie, Richard Saucedo, Vienna Teng and Gustav Holst. 2016-2017 Officers include Drum Major Olivia Wright, Drum Major Giana Masso, Color Guard Captain Bridget Hopp, Percussion Captain Summer Coppinger, Brass Captain Craig Williams and Woodwind Captain Kyle Kohlmeyer.
Sports at the school include cross country, soccer, field hockey, football, tennis, cheerleading, basketball, track & field, swimming, wrestling, baseball, golf and softball.
The boys basketball team has been having a very successful season this winter with wins against Gloucester County Tech, Penns Grove, Gloucester Catholic, Haddon Heights, Schalick, Hammonton, Glassboro, Woodstown, Deptford, and Triton among others. Players on the team include Aziz Saud, Brice Parks, Javon Gordon, Joel Thompson, Kamel Morton, Keon Grady, Kolby Braxton, Malcolm Maddocks, Nate Cox, Rodney Price, and Will Hawkins, according to Max Preps.
Girls basketball has also had a great season this school year including a huge 58-33 win over Triton. Talented athletes on the team include Wykira Johnson, Brianna Russo, Glory Morton, Emily Evans, Erin Collins, Kamille Morton, Cassidy McErlain, Jyani Ross, Abby Poisker, Ashley Milstead, Cara McCoy, Chandler Hinson, Christina Myers, Faith Angelus, Jo Caruso, Kelsey Pio and Lexi Kelly.
Congratulations to DRHS senior Tyler Kelly who signed his letter of intent to play football at Kutztown University this fall. Earlier this school year, Cecelia Gerstenbacher signed her letter of intent to participate on the track team at Boston University and Brad Dobzanski signed on to play baseball with the University of Kentucky.
Keep up with Delsea Regional's current events by visiting their Facebook page: https://www.facebook.com/delsearegional.
Delsea Regional High School is located at 242 Fries Mill Road in Franklinville. For more information about the school, visit 856-694-0100 or visit http://www.delsearegional.schoolfusion.us/.
© SouthJersey.com 2017. All rights reserved. This article or parts thereof may not be reprinted or reproduced by any other party without the express written consent of SouthJersey.com. For more information, please call 856-797-9910.
For more information about what's going on in our local schools and what today's students are up to, visit our South Jersey Schools page.
Article continues below
---
advertisement


---
Author:
Meghan Shott
Archives
---
More Articles