Gloucester Catholic High School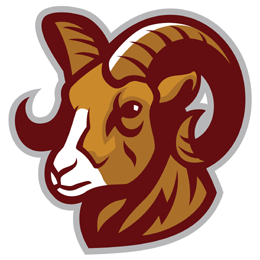 Gloucester Catholic is located across the Delaware River from Philadelphia, in Gloucester City, New Jersey. The school comprises three buildings recently renovated to include new science labs, three new classrooms, a weight room, two state-of-the-art computer labs, a library with a computerized information retrieval system and air conditioning in third floor classrooms.
The school's student body includes 550 students from more than 50 parochial and public schools within the Diocese of Camden. Most courses at the school are college prep. Students who are designated as "accelerated" in their freshman year are enrolled in honors and Advanced Placement courses.
The faculty at Gloucester Catholic includes lay personnel and one Deacon. Forty-seven percent of the faculty are graduates of GCHS. Departments at the school include Business, English, Fine/Practical Arts, Foreign Language, Math, Religion, Science and Social Studies.
The school is currently accepting applications for students in grades 7-11 for the 2017-2018 school year. An online application can be found on the school's website. Students wishing to "Become a Ram for the Day" are invited to contact Mr. Tom Flynn in Admissions at 856-456-4400 x228 to setup a personal visit.
Congratulations to recent Students of the Month: Cassidy Cianfrani, Bailey Sullivan, Ally Pontano, David Van Horn, Angelo DeAngelis, Devin Diehl, Jenna Belfus, George Rumble, Carly Fultano and Joe Liscio.
Many clubs are offered at Gloucester Catholic. Some of those clubs include Student Council, Environmental Club, National Honor Society, Forensics, Chess Club, Ski Club, Outdoors Club, Sketch Club, Yearbook, Choir and Drama Society.
Sports offered at Gloucester Catholic include Cross Country, Tennis, Soccer, Volleyball, Field Hockey, Basketball, Wrestling, Swimming, Bowling, Cheerleading, Ice Hockey, Golf, Softball, Baseball, and Track.
Athletes this year include Conor Regan, Raj Patel, Gregg Williams, Mike Hiester, Camron Irizarry, Dan Senlick, Kyle Pierman, Ben Gerardi, Trevon Jackson, Pete Gawason, Brendan Bean, Dashaun Harris, Santino Capone, Chris Garwood, Matthew Gray, Rashaan Hornsby, Christian Holmes, Danny Deangelis, Isaiah Clas, Mike McAleer, Len Puggi, Christian Reimer, Da'Juan Vales, Durrell Cole, Colin Corrado, TJ Logan, Jeffrey Lankford, Nick Felice, Neil McGee, Dameal Rudolph, Luke VanAuken, Sean Beers, Eddie Anyzek, Rocky Mockewich, Xander Wu, James Laphan, Jason Everett Jr., Mike Zelinski, Zach Young, Angelo Deangelis, Luke Lesch, Kyle Murphy, Scott Griffin, Pat Oneil, Brandon Madalion, Jared Crane, Justin Griffin, Tyler Suckiel, Sean Mcgirl, Andrew Stetser, Martin Shipe, David Mcmahon, Darin Holmes, Tamoni Reevey, Luke Sauter, Alexis Gawason, Amy Gartland, Ashley Fantauzzi, Brooke Cloak, Cassie Hickman, Katie Gerardi, Kiersten Labbree, Lauren Rossi, Monica Patel, Tatianna Placencia, Taylor Caldas and Victoria Caldas, plus others.
Gloucester Catholic presents Seussical the Musical March 16-18 at Rowan College @ Gloucester County's Fine Arts Center. Tickets are $5 for students and $8 in advance for adults or $10 at the door. Email Mr. James Bloss at hbloss@gchsrams.org with the subject line "Seussical Tickets" to reserve your tickets before the shows.
GCHS will hold their 13th Annual Basket Auction "A Celebration of Maroon and Gold" on Thursday, April 6 in the Grand Ballroom at Adelphia's in Deptford. Cocktails and basket viewing will begin at 5:30pm and dinner will be served at 7pm. Grand prizes, door prizes and more than 100 gift baskets will be awarded at the event. Tickets are $45 and are available by contacting Gina Gorman Finley at ginafinley818@gmail.com or 609-617-1154.
Keep up with GCHS's news and events on their Facebook page: https://www.facebook.com/gchsrams.
Gloucester Catholic High School is located at 333 Ridgeway Street in Gloucester. For more information about the school, call 856-456-4400 or visit gchsrams.org.
© SouthJersey.com 2017. All rights reserved. This article or parts thereof may not be reprinted or reproduced by any other party without the express written consent of SouthJersey.com. For more information, please call 856-797-9910.
For more information about what's going on in our local schools and what today's students are up to, visit our South Jersey Schools page.
Article continues below
---
advertisement


---
Author:
Meghan Shott
Archives
---
In Good Health
2017 Executives of the Year
Superior Sandwiches
Raise a Glass
Impressive New South Jersey BBall HOF class
The Promise of Public Transportation
Empowering the Next Generation
Singles: January 3
River Revitalization
Spreading Cheer
Singles: December 27
Winter Retreat
Are Holiday Parties Back in Favor?
Support System
Singles: December 20
More...