Gloucester Township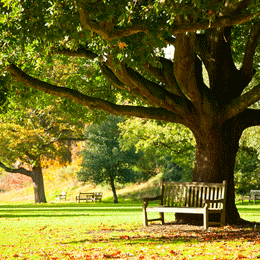 Nearly 70,000 people call Gloucester Township, Camden County home. This 24-square-mile suburban community, located eight miles east of Philadelphia, is easily accessible from the North/South Freeway (Route 42), the Black Horse Pike and numerous county and municipal roads. Gloucester Township offers a full range of municipal services including police and fire protection, youth and health services, and community development activities.
Gloucester Township has a long history in the state of New Jersey. The present Township was one of the original townships that comprise Old Gloucester County. On June 1, 1695 it became one of the first municipalities to incorporate in New Jersey. In 1884, Gloucester Township became part of the newly-formed County of Camden.
Gloucester Township was recognized previously with the best Community National Night Out in the State of New Jersey and has also been recognized nationally. The township is also recognized by Standard & Poor as having an A+ rating, an increase from the A rating previously given. Currently, the Township has eight elementary schools, three middle schools and three high schools. Gloucester Township is also home to one of the largest community colleges in the country, Camden County College. The municipality also has many religious dwellings in many denominations and religions.
The township announced recently that they were partnering with Winslow Township and the Borough of Somerdale to launch the largest government energy aggregation program in the state. According to Gloucester Township's website, "the aggregation program combines and leverages the energy purchasing power of nearly 36,000 households to lower monthly costs by having Third Party Suppliers competitively bid to supply electricity to the three communities". The three communities are estimating a combined savings of about $3 million dollars.
The Gloucester Township Municipal Utilities Authority (GTMUA) operates a state-of-the-art composting facility that recycles leaves and grass into high-quality compost and topsoil that is sold to residents. From March 15 through October 15, the GTMUA collects leaves and grass to create the compost and topsoil. If you are interested in buying compost or topsoil from the GTMUA, call 856-227-5665 or 856-227-8666.
The Gloucester Township Senior Drop In Center, located on Hider Lane, urges local senior citizens to "drop in" for fun, friendship and relaxation. Activities offered throughout the week include card games like poker and bridge, Mah Jongg, exercise classes, and even a visiting barber. The Township also offers a Senior Bus with trips to local supermarkets, shopping centers, restaurants and movie theaters. For more information, visit their website or contact bus driver Jean Gomez at 856-374-3525 or jgomez@glotwp.com.
Gloucester Township also has a Recreation Center for use by residents. Membership for all Township residents is free. Gloucester's Recreation Department holds summer camps for Pre-K through eighth grade students, in addition to cheerleading, soccer, tennis, theatre, basketball, swim, baseball, hip-hop and SAT camps.
The Gloucester Township pool is located at the end of Roosevelt Drive in the Glen Oaks section of the township and was completely renovated last year. Membership is open to residents beginning Memorial Day weekend. Swim lessons are also available at the pool.
Upcoming Events in Gloucester Township
The Sounds of Summer 2016 Concert Series continues this summer with events on August 8, August 15 and August 22 at 7pm at Veterans Park. Bring your lawn chair and listen to live performances on beautiful summer evenings. For more information, call 856-435-5734.
Movie Nights in Veterans Park also continue this year with Inside Out being shown on August 11 and The Good Dinosaur on September 16. Food and Activities are available starting at 7:30pm and the move starts at dusk.
The 4th Annual Gloucester Township Day Scholarship Committee Glow Ball Golf Tournament will be on October 21 at Valleybrook Country Club. There will be a dinner buffet at 6pm, then golf at 7:30 followed by cocktails, a reception, prizes and a basket raffle at 9:30pm. For more information, call the GTDSC Hotline at 856-374-5729.
Gloucester Township's website is glotwp.com.
© SouthJersey.com 2016. All rights reserved. This article or parts thereof may not be reprinted or reproduced by any other party without the express written consent of SouthJersey.com. For more information, please call 856-797-9910.
For more South Jersey Town information, visit our South Jersey Town News page.
Article continues below
---
advertisement


---
Author:
Meghan Shott
Archives
---
In Good Health
2017 Executives of the Year
Superior Sandwiches
Raise a Glass
Impressive New South Jersey BBall HOF class
The Promise of Public Transportation
Empowering the Next Generation
Singles: January 3
River Revitalization
Spreading Cheer
Singles: December 27
Winter Retreat
Are Holiday Parties Back in Favor?
Support System
Singles: December 20
More...