Stars at the Shore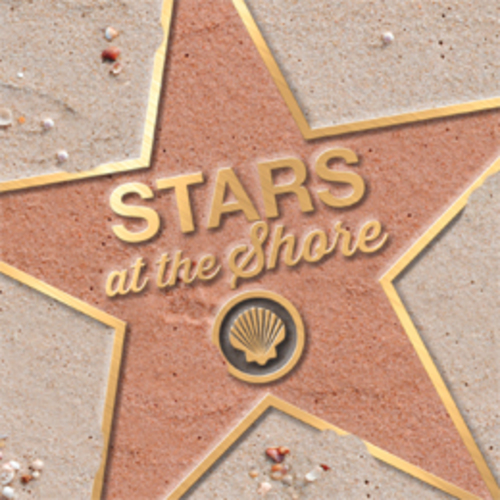 ...From the pages of South Jersey Magazine..

Imagine walking into your favorite restaurant or watering hole at the Jersey Shore and seeing Oprah Winfrey making small talk with Oscar-nominated actors Anne Hathaway and Bradley Cooper.
At the other end of the bar, Ray Romano, Tina Fey and Jon Stewart are cracking each other up, while Taylor Swift grabs her guitar and heads onstage to jam with the house band.
As outlandish as the above scenario may sound, the truth is that all of these celebrities have been spotted in recent years soaking up the sun in hot spots like Stone Harbor, Cape May and Long Beach Island. It seems the stars are just like us—they can't get enough of the Shore.
"[It] is the preferred destination for a number of celebrity-status people in many walks of life," says Cape May Mayor Dr. Edward J. Mahaney Jr., whose town counts Hathaway and Fey as regular visitors.
"Usually when they come here, they want some privacy. It's a time for them to rest, to recreate and restore their energy. Not many of them really seek out any attention, and if they come to a public event, they usually try to blend in."
Sometimes blending in is easy. For example, on a summer night in Cape May several years ago, the town screened The Princess Diaries during its weekly free movie night on the beach. Nobody expected the star of the film herself—Hathaway—to be sit- ting in the crowd. Not many seemed to notice, either.
"She just sat there with some popcorn and watched the movie," Mahaney says. "Her husband was with her and we spotted them, but we didn't draw any attention to it. She's a very nice person and she likes her privacy."
Hathaway is a Millburn native who grew up vacationing in Cape May every summer. Mahaney was actually a child- hood friend of her mother, Kate McCauley, in Montgomery County, Pa. He says Hathaway's uncle owns a house in town, and he bumps into members of the family often, with the actress usually visiting once or twice a year.
Another area for stars to fit in is on the bustling Boardwalk.Winfrey, whose long-time partner Stedman Graham grew up in nearby Middle Township, is known to favor Stone Harbor and was seen on the Wildwood Boardwalk a few summers ago.
"She gets to the pier every once in a while," says Cape May County Free- holder Will Morey, who is also the co- owner of Morey's Pier. "I'm sure there are many others, but I think they try not to let us know when they're here. One of the nice things about Wildwood and the piers is that people blend in pretty well. You can have all kinds of socioeconomic strata and they all play nicely together."
Of course, once a celeb is sighted, news hits Facebook and Twitter and spreads quickly. Cooper found that out last summer.
The Hangover star is a native of suburban Philadelphia and came to the Shore often in his childhood. He was seen at Bob's Grill on the Ocean City Boardwalk and Richman's Ice Cream in Brigantine in 2015, and by all accounts was very friendly as he posed for pictures and talked to fans.
"Ocean City has been a home and/or vacation spot to many celebrities over the years—from Grace Kelly to any number of modern-day notables," says Doug Bergen, public information officer for the town. "Like so many others, they choose Ocean City to get away on vacation, and the city would never do anything to compromise their privacy."
"We get our share of celebrities," adds Wildwood Mayor Ernie Troiano. "A lot of times they come down and they don't say anything. They just want to relax. They're regular people and most of them are very nice. Kenny Chesney was here a few years ago for a concert, and he was out walking his dog on the beach, just a regular guy."
For stars who want to ensure privacy, The Reeds at Shelter Haven is often the hotel of choice in Stone Harbor. Julie Yeager, the executive director of sales and marketing, declined to name names because of privacy reasons, but Winfrey is said to have been a guest in the past.
"Considering that we're only a 37- room hotel, which is rather small, we do see quite a few celebrities of all stature here," Yeager says. "[It ranges from] certain sports figures to very, very well-known celebrities.
"If they reserve the Skye Suite, usually they'll have their assistant send us a rider with some of their favorite things. We have a fabulous concierge program and they'll go out and purchase anything they need, so they don't ever have to leave the room. In many cases, they do venture out. Sometimes they're spotted and some- times they're not, and it will usually hit social media if they are. At that point we can't really do anything to protect them from being seen, but we do try our best, and I think that's why a lot of them tend to come here over and over again."
The Skye Suite, a luxurious space, is often referred to as the "Celebrity Suite" because of how many stars have stayed there.
"It's a corner suite, so it has a direct view of the bay," Yeager says. "You get perfect sunsets each and every day and a clear shot of everything that's happening on the water. In addition to that, it's a really large suite that has ... a living room, a dining room and what some may call a den. Attached to that is a full kitchen with an industrial chef's range. We can do chef- prepared meals in the room for celebrities and guests who are interested in renting it out for those purposes."
Other stars often spotted at the Shore include Romano and Stewart in Loveladies on Long Beach Island. Troiano says former Eagles Ron Jaworski, Mike Quick and Harold Carmichael are frequent visitors to Wild- wood, along with former Phillie Darren Daulton. Eagles rookie quarterback Carson Wentz was seen on the beach in Ocean City this summer.
Celeb sightings may lend credibility to the town's tourism interests, but in the summer most Shore areas are booming anyway. In the off-season, however, it can mean much more.
That was the case this past winter and spring, as the movie Wetlands—starring Heather Graham—filmed in Cape May County.
"They shot on the [Wildwood] Boardwalk, they shot on the beach and they shot back off the wetlands," Troiano says. "They were everywhere around the island. They actually took a lot of local people and used them as extras. It was nice to have them here. I'm curious to see how we're portrayed when the movie comes out."
According to Mahaney, the cast and crew stayed at Cape May's La Mer Beachfront Inn for 90 days during the shoot, and often ate at restaurants like The Lobster House and Lucky Bones.
"I think they spent $6 million in the county and we got about $1.5 million of it," Mahaney says. "Everybody was pleased— they were nice people to work with.
"We're talking with the producer about having the premiere here next May. That would be neat. My thought is that we would donate Convention Hall—we have the screening capability there ... and all the amenities. It would be great for Cape May County."
Stars visiting the Shore may be nothing new—Troiano points out that just about all the big names in the music industry played shows in Wildwood in the 1950s and '60s—and the trend doesn't appear to be slowing down, either.
The key is for other vacationers to welcome them and continue to respect their privacy.
"These people—whether they're performing artists or sports celebrities— they're under a microscope all the time," Mahaney says. "I can appreciate that they just want to come here and relax and have some time to themselves, so we try to give them that."
The Allure of the Shore
Article continues below
---
advertisement


---
Celebrities on why they can't get enough of our beaches
"I loved growing up with sand in between my toes and tangled saltwater hair. I loved running around Stone Harbor with my little brother, walking up and down 96th Street exploring. We used to go out in the inlet on our boat and find islands to spend the day on. I look back on my childhood in Stone Harbor, and not only do I smile, I burst out laughing."
—Singer Taylor Swift, in a 2010 article in South Jersey Magazine
"I've been to places all over the world, and our beaches [in South Jersey] are some of the most beautiful."
—Actress Maria Bello, in a 2012 article in South Jersey Magazine
"I think [the] Jersey Shore is awesome. I've gone to Cape May every summer of my life."
—Actress Anne Hathaway, in a 2011 article in Interview magazine
"You know, I've been all over and the Jersey Shore is the only place in the world where people say they are going 'down the Shore.' No one else says that anywhere!"
—Kevin Bacon, in a June 2012 South Jersey Magazine article
"I've been up and down the Jersey Shore many times. The west and east coast of Scotland are just like the Jersey Shore and we grew up going to similar seasonal seashore resorts there. For me, [the Jersey Shore] is far more akin to my upbringing than the beach in Miami or L.A."
—Gordon Ramsay, in a 2016 South Jersey Magazine article
"It's always a pleasure to visit Stone Harbor. The fresh air and views of the Atlantic Ocean are a special treat for the senses as well as the small town charm. But I especially enjoy seeing my friends and fans—the people who come to my gallery shows— they are all relaxed and in good spirits, and we have a great time."
—Peter Max, in a 2016 South Jersey Magazine article
Published (and copyrighted) in South Jersey Magazine, Volume 13, Issue 5 (August, 2016).
For more info on South Jersey Magazine, click here.
To subscribe to South Jersey Magazine, click here.
To advertise in South Jersey Magazine, click here.
Author:
Matt Cosentino
Archives
---
More Articles