As Summer Fades, the Memories Remain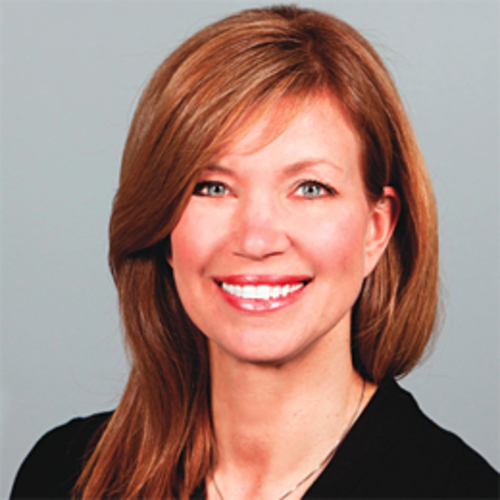 ...From the pages of South Jersey Magazine...
Ah, August. Are we exhausted, just getting started or somewhere in between? So far we have enjoyed a beautiful summer in the weather department even with some very high temperatures. If I was still a TV news reporter I'm sure I'd be talking to Shore merchants to see how business was this summer thanks to mostly sunny days and clear nights that welcomed visitors through June and July. It's usually at this time in the summer that I start looking back to see what we've done and what else we can squeeze in while also making sure we are prepared for what lies ahead. By that I mean school. (Cue the Jaws theme music here.)
Yes, soon enough the summer "daze" will turn into school "days." If I had to write an essay about how I spent my summer vacation so far it would be based around well-spent family time, a hallmark of any memorable summer.
South Jersey has plenty to offer families: beautiful beaches, plenty of campgrounds and lakes and a close proximity to Philadelphia, Baltimore, Washington, D.C., New York and the Poconos. With that information at hand, the Second Annual McGinnis Family Vacation got off to a great start at the beginning of July because we stayed local this year and welcomed Tom's mom, brother, sisters and their kids to our neck of the woods. Six cousins close in age fell in with each other from Day One as if they were together every day instead of just during an annual weeklong get-together. In the spring we confirmed they would all come east from California, Arizona and Illinois to celebrate the Fourth of July with all of Riverton's festivities. Those included a parade, a downhill soap box derby race and river raft race, all kicked off in the morning with a 5K run and one-mile fun run.
The day before all of that we headed into Philadelphia to celebrate our nation's birthday and birthplace. It's an easy drive from our area but for those of you who haven't tried it, it was an even easier trip on the RiverLine train and the RiverLink Ferry from the Camden Waterfront. I bought the tickets online and could use my phone to display them on either side of the river. The ride across the Delaware was awesome and just long enough to view the beauty of the city skyline, the bridges and the Battleship New Jersey— things I take for granted in my own "backyard." We walked up Chestnut Street from the river to Old City and Tom pointed out to us the alley that leads to the former home of Benjamin Franklin. I strolled over and as luck would have it a free, hour-long walking tour was just getting started at the visitor center there.
While we had to urge the kids along at times—7 through 13-year-olds can get a little antsy—all of the adults in our group loved re-learning the history that is our country's legacy from a National Park Service officer. He took us to Carpenter's Hall and the back of Independence Hall. We skipped the Betsy Ross House while all of the kids and my sister-in-law laced up roller skates at the Blue Cross River- Rink and circled around for 20 minutes before we had to catch the ferry back to New Jersey. In the comfort of the air conditioned RiverLine train we relaxed and considered all we had accomplished that day. (Tip: If you have Independence Blue Cross Insurance, your insurance card will waive the skating rink admission fee for up to four people, saving you $12. You only have to pay for the skate rental.)
A trip to the beach in Brigantine filled out the rest of the week's vacation. Our kids loved being able to share with their cousins the ocean and the unique bay beach, some- thing I consider a local gem. They had plenty of fun hopping waves and jumping off the dock into the bay, swimming to the ladder under the watchful eyes of the lifeguards then jumping off again and again.
At the end of the week my sister-in-law's family went to Washington, D.C. They took our advice to drive from Brigantine to Cape May, ride the Cape May-Lewes Ferry to travel by way of Annapolis to D.C. They booked a family-friendly bike tour of the monuments that their boys loved. They took in some other sites and flew home appreciating how much they were able to see and do here.
With the rest of August ahead of us, we plan to take a few day trips and get in more time with friends. One friend recommended a place in Bethlehem called Dutch Springs. It's an old quarry turned swimming hole complete with an aqua park that looks awesome. I'd also like to get back out on our kayak with our dog Roxy who turned 3 in July. Suited up in her own life jacket she stood at attention in the front of the boat for her maiden ride on the bay a few weeks ago. I will also look forward to some relaxing time on the beach with my own siblings and mom. Last year as we all walked down to the sand together Tom remarked that a guy just leaving the beach was the actor Bradley Cooper. My sister and I scoffed at him. A few hours later we had to give him credit when a picture of Cooper posing with kids in a Brigantine ice cream shop hit Facebook. I'm hoping for another sighting this year. Maybe it will earn my "How I Spent My Summer Vacation" essay an A+. Robin Rieger is a former anchor and reporter with CBS 3. A lifelong South Jersey resident, she lives with her husband, Philadelphia 76ers Radio play-by-play broadcaster Tom McGinnis, and their two children in Burlington County.
Published (and copyrighted) in South Jersey Magazine, Volume 13, Issue 5 (August, 2016).
Article continues below
---
advertisement


---
For more info on South Jersey Magazine, click
here
.
To subscribe to South Jersey Magazine, click
here
.
To advertise in South Jersey Magazine, click
here
.
Author:
Robin Rieger
Archives
---
More Articles