Convenient Living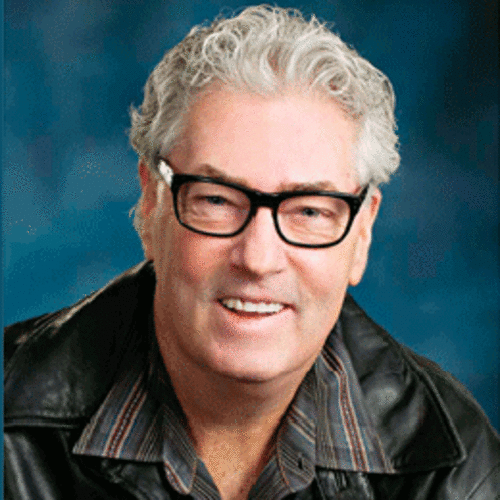 ...From the pages of South Jersey Magazine..
My wife Debbie and I have been married now for 34 years. To quote my friend and fellow comedian Spins Nitely, that's 102 in man years. It's the same "dog year" thing except you times it by three instead of seven. I'm sure wives have their own metric system.
We have raised two beautiful and polite daughters and in short have had a wonderful, fun and exciting life together. I wish us 34 more fantastic years together. Granted, I can't say for sure in what condition I'll be in 34 years, but I can only imagine there will be drooling involved.
But as lucky as I have been to be married to such a wonderful woman, in all honesty I can't say every day has been a day at the beach. In fact, when people ask me how long I've been married, I tell them, "Thirty-four years, but if you added up all the days we weren't talking to each other, it's more like 32 years and three months."
Let's just say we've had our moments where I might say, "That's it. I'm leaving!" Does this reduce my wife to tears? Um, not quite. Her general reply goes something like, "Fantastic! Could you move out now? I'm thinking of throwing a party."
But I never move out. It's just an argument. No big deal. I couldn't live without her. But for hypothetical reasons—and for the sake of this article—where would I go? I started playing around with options in my head.
I first began exploring single, divorced friends I could possibly move in with. Not forever, mind you, but for a month or so until I got my own place. Then I discovered something. I had very few divorced friends who either didn't have their kids on the weekends or have a couple of them actually living with them. And that seemed weird to me. How would they explain me to them? Would I be that weird uncle who sits in the "unused" room that homes have?
Then I thought of my buddy Elliot. He lives around the corner from me in Swedesboro. He has no kids. He lives with his wife Serena and he has this huge finished basement with a giant TV screen and hundreds of Blu-rays. The basement part of it is important to me because of the nature of my hours at 94WIP; I need a quiet dark room. The house seemed to meet all my peculiar requirements. Then I remembered that at a drunken party Elliot once confessed that he likes to walk around his house in just his boxers. No way could I handle that sight!
In the end, moving in with a friend spelled out LOSER, so I nixed that thought.
How about a hotel like the Crowne Plaza in Cherry Hill? I remembered that the film star Warren Beatty lived at the Beverly Hills Hotel for over 20 years. This idea seemed cool and very Hugh Hefner-like. It has a beautiful lobby and is across the street from King of Pizza. But I don't make movie star money and that idea got eliminated also.
Then it hit me. Where's my favorite place on the planet Earth? The Wawa in Richwood. I stop there every morning when my show is done and get a pork roll, egg and cheese on a bagel. I love the place. I'll often hang and eat my sandwich right outside the front door. I'll get in brief conversations with dudes who had just been listening to me in their cars and trucks on the way in to work.
"What do you think of Ben Simmons?" "I can't see the Eagles playing over .500 this year."
"Is Angelo Cataldi really that cheap?" The cashiers who take your money when you pay for your order, the people behind the sandwich counter, the gas jockeys, are all extremely polite. It's amazing. Who does the hiring? How do they do it? They are just the nicest bunch of people.
So why not move in there? I could put a cot behind the milk cooler. It's dark back there and cold. I sleep with a window unit air conditioner on year round so the "cold" part is important to me.
I would then put a recliner next to where all the sugar packets and coffee creamers are. There's plenty of room there. Mount a flat screen on the wall and I'm in business.
Think about it. I'll never have to run to the deli to get something to eat again. Doughnuts, meatball sandwiches, milk shakes (have you ever had Wawa's Cake Batter shake? It's awesome!), candy, potato chips, jumbo hot dogs. There's a microwave there for every conceivable culinary delight you can think of.
There are magazines and newspapers. There's loads of parking on the sides and in the rear. I would help put the Christmas decorations up and help raise donations for the various Wawa charities.
But my absolute favorite aspect of living in a Wawa would be the endless conversations that I would have with their customers. I would always have company. And it would help me with my talk show, too. I would always know what stories were truly on everyone's mind. What a great idea! I wonder what the rent would be?
Published (and copyrighted) in South Jersey Magazine, Volume 13, Issue 5 (August, 2016).
Article continues below
---
advertisement


---
For more info on South Jersey Magazine, click
here
.
To subscribe to South Jersey Magazine, click
here
.
To advertise in South Jersey Magazine, click
here
.
Author:
Big Daddy Graham
Archives
---
More football commitments trickling for South Jersey football players
Former Glassboro Star George Johnson Almost Vaulted Team to NFC Title Game
A Running Start
For the Love of the Game
Usual Powers on Top in Wrestling
The South Jersey Fab Four
Lighting the Way
Setting the Stage
Big Words: Twins!
Ready to Grow
Home of the Brave
How Can I Ever Thank You?
One of All-Time Best Coaches Resigns
Walk of Fame: Ella Hampton
Jersey Fresh
More...