Beyond the Call of Duty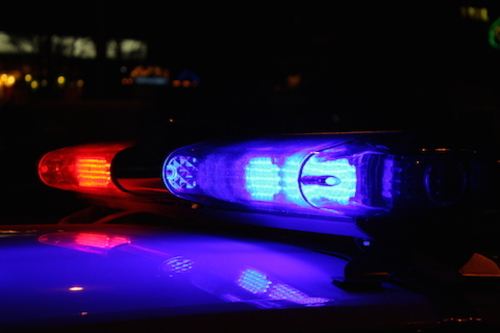 ...From the pages of South Jersey Magazine...
It's no secret that there has been a lot of negative light surrounding police officers in the news recently. Police arrests and shootings of suspects in the U.S. this past year have resulted in the questioning of police brutality and nationwide protests from citizens, whether marches through downtown areas or professional athletes taking a knee during the national anthem.
But, to broadly paint all police officers with the same brush doesn't make much sense. There are many officers in South Jersey and beyond who do make a real impact in the communities they serve. These are officers who go above what is asked of them on a day-to-day basis, and often their good deeds don't receive much fanfare—by design. They are not doing these things for the attention; they are doing them because they want to make a difference.
We spoke with several local departments about the current dynamic between police and the citizens they serve. We heard many tales of selflessness and compassion. The following is just a small gathering of stories of how area officers are not only protecting, but serving their communities by giving back.
CHERRY HILL
Article continues below
---
advertisement


---

Detective Edward Williams has been president of the Cherry Hill Police Benevolent Association (PBA) 176 for the past four years and since taking over, has made it his mission to get more involved with the community and have the PBA focus more on charitable events.

Recently, the PBA held a dinner for local military veterans as a way to honor those who have proudly served our country. During this dinner, the association also honored and recognized Philadelphia police officer Jesse Hartnett who was ambushed in his police vehicle on Jan. 7. "He himself was actually in the military. We wanted to bring him over to show our appreciation," says Williams. "[This dinner] is a way for us to give something back to the community."

In addition to having food drives and hosting the Harvest Festival every year, the PBA also hosted their first golf tournament fundraiser earlier this month. Benefiting Cooper University Hospital's Pediatric Unit, the PBA decided it was best to put the money toward purchasing iPads for the hospital to give to the children during their stays.

"Officer [Christopher] Wernig was the one who came up with the idea to do something for them. iPads not only pass the time, but parents can't be at the hospital all the time—they have to work—so it's a way of communicating with parents through Facetime, email and text message," says Williams. "It gives that sense of home and a security of being able to text mom in the middle of the day while she is at work when she can't be there."

Williams says while this may not be directly benefiting Cherry Hill, it is a way to give back to the community as a whole. "This is our first year with the golf tournament and if we break even, we will just take the money out of our own pockets to do it," says Williams. "Ultimately when we take this job [as a police officer], it's to have an impact, not just with crime, but overall."

EVESHAM
For officer Bryan Strockbine, March 8, 2015 was just like any other day on the job. Little did he know, this would be the start of a tremendous 10-day span that would see him go on to save three people's lives.

A call came in for the first incident of a deceased female lying on the front lawn at a residence on Concord Avenue.

"When you hear a call like that you kind of think, 'Is this a joke? Is this for real?'" says Strockbine.

Within four minutes, Strockbine was on scene. "She was not breathing. She didn't have a pulse and her face was already blue," says Strockbine. "So, I started CPR."

Strockbine was by himself for three minutes doing CPR before other officers arrived. "Three minutes doesn't sound like a long time, but when you are by yourself on your knees, doing CPR to someone who is practically dead, it seems like a lifetime."

When the other officers arrived, they administered an AED device as Strockbine continued with the CPR and noticed some movement. They were able to revive the woman and she regained consciousness. The victim was able to tell the officers the identity of the subject who strangled and tried to kill her, according to Evesham Police Chief Christopher Chew. The accused was charged with first degree criminal attempt homicide, second degree aggravated assault and third degree evidence tampering.

On March 12, Strockbine pulled over onto the shoulder at the area of Route 73 and Centre Boulevard for a call of an erratic driver swerving all over the road and going up onto the median then coming back into traffic.

"The intersection that I was at when the call came out was one intersection north so I was going to sit there and just watch traffic come by and if this car came by then I was going to try to pull it over and figure out what was going on," says Strockbine.

The car ended up rear-ending the vehicle in front of it at the light.

Upon approaching the driver and realizing the doors were locked, Strockbine noticed the driver going in and out of consciousness and the car filling with smoke. Since the driver couldn't unlock the door, Strockbine broke the passenger side window to unlock the doors and then carried the victim to safety. The victim was having a diabetic attack at the time of the accident and was transported to the hospital immediately and survived his injuries.

The last incident on March 17 was a call that came from an older gentleman saying that his wife was barely breathing. Upon arriving, Strockbine says the woman was lying in bed and was not breathing. He started CPR and within a couple of minutes she started breathing again as the ambulance pulled up.

"[After something like this] you feel good," says Strockbine. "You feel like you went to work, you did your job, you did it well and you got to help somebody."

MANTUA
On Halloween of 2015, Mantua Police Chief Rodney Sawyer was preparing for the inevitable arrival of his neighborhood's trick-or-treaters when he started receiving text messages from residents he knows in town thanking him and his officers for all that they do. "[T]his is not unusual, as I periodically get these emails thanking us for helping and for a job well done," says Sawyer. "They are usually in the form of emails, very incident specific and they are rarely after hours or on holidays."

Continuing to set up, Sawyer began receiving pictures of his day shift patrol officers handing out candy and posing for pictures with kids in the neighborhoods. He immediately called the officer in charge, Corporal Drew Hayes, to mirror the positive sentiment he was receiving.

"Cpl. Hayes relayed that he and the shift had all chipped in to buy candy and each set out for a particular area of town with the intention to hand out candy to all the young trick-or-treaters," says Sawyer.

Not wanting to be outdone, the night shift arrived and heard what the day shift officers had done, and continued the process with the leftover candy, even making pit stops at the local convenience store to restock as necessary.

"Taking the time to personally acquaint ourselves with our community has been a winning recipe for the Mantua Township Police. We continue to strive to not only earn our community's respect, but to maintain that standard every day," says Sawyer. "This is just one of many stories of what we, in law enforcement, do to bridge gaps and form partnerships."

MEDFORD
"For the first time ever this [past] summer, we had a Junior Police Academy," boasted Medford Police Chief Richard Meder.

And while plenty of officers had volunteered their time and efforts to help, Meder says Detective Sergeant Jason Deroian was the one who spearheaded getting it off the ground.

The course was a week-long for children in grades six through nine. During the course, the cadets learned the history of law enforcement and specifically of that in Medford. They were able to visit the police station and other areas, as well as see K-9 demonstrations, learn how to give a field sobriety test and locate and lift latent fingerprints from a crime scene, along with many other things.

"[Deroian] really spent a lot of his own time developing a curriculum for it, organizing it and then he went so far as, on the day that they graduated he actually had someone taking pictures throughout and he did a 15-minute iMovie with pictures and music that he put together for the kids and their families," says Meder.

Deroian says a course like the Junior Police Academy gives the children and members of the community the ability to see that law enforcement officers are neighbors, fathers, mothers, coaches, volunteers and—hopefully—role models.

"The program re-energized my commitment to the law enforcement profession and more importantly the need to foster relationships throughout the community," says Deroian. "With over 20 years in the emergency services field, seeing and handling the most minor of police calls to responding to Ground Zero on 9/11; the launching of this program and engaging with the 26 cadets of class No. 1 will be one of the most rewarding assignments I have taken part in as a member of the Medford Township Police Department."

VOORHEES
Out to dinner one night with fellow New Jersey officers at the 2016 National Police Week in Washington, D.C., Lieutenant William Walsh from the Voorhees Township Police Department ( VTPD) noticed a boy with a badge around his neck walking around with a large group of officers and family around him. He later learned that this was Tyler Martin, the son of Houston police officer Richard Martin who had been killed in the line of duty.

Gathering some challenge coins and patches they had, the New Jersey officers went over and met Tyler. He told them how much his dad meant to him and how much he respected the profession they were all in.

Tyler gave Walsh and the others memorabilia with his father's name and badge number on them and Walsh remembers thinking what an inspiration Tyler was and thought they should model their Junior Police Academy in honor of Tyler's father and the strength of his son, who was about the age of their Junior Police Academy cadets.

Walsh contacted the Houston Police Department to get their blessing in dedicating their junior academy in Officer Martin's honor. Taking it a step further, Walsh had reached out to the parents of the cadets who had since graduated to see if they would be able to come back for a day or so and meet Tyler, his family and Officer Martin's partner, Officer Sara Calderon.

In addition, the Philadelphia Phillies gave Tyler and the group tickets to a game as well as a stadium tour and access to the field where Tyler met Phillies players from Houston.

"It was important for us to show Tyler that even though his dad's not there, police officers all over the country—because of what his dad did and the brotherhood and sisterhood we have in the profession—we will step up and take the place of his dad even though we can never replace him," says Walsh. "We are here to support him as much as we can."

WASHINGTON TOWNSHIP
A full-time police officer with Washington Township since 2004, and a member of the Gloucester County S.W.A.T. team, Officer Giuseppe Morici has always been very involved in his town.

And when he's not on duty, Morici volunteers his time as a youth coach for football, wrestling and lacrosse.

"I interact with a lot of the kids. Most of the kids I coach are between 10 and 12, and they all know I'm a police officer and I try to instill in them teamwork and stuff like that," says Morici. "A lot of stuff that isn't similar to police work but is similar to working with people."

Morici has been volunteering as a coach for 10 years and says a lot of the kids ask him questions about being a police officer and he is honest with them. He tries to build a bond, mentor and lead them in the right direction as he would when he is on duty.

"On a sporting field, everyone is the same," says Morici. "We work together as a team and I think, even as a police officer, I try to treat everyone the same—the way I talk to people and the way I interact with people—and I think that's important."

Morici says even if he is working he will make sure he stops at the field on his break if one of his teams is having practice. That way, he gets to still spend time with his players and they get to see him in his uniform and interact with him.

"I will see them in the off-season in schools and they will come up and talk to me," says Morici. "I think that relationship needs to be built at a young age so they realize the police are there to help."

Published (and copyrighted) in South Jersey Magazine, Volume 13, Issue 7 (October, 2016).
For more info on South Jersey Magazine, click here.
To subscribe to South Jersey Magazine, click here.
To advertise in South Jersey Magazine, click here.

Author:

Kaytlyn Mroz
Archives
---
More Articles