2016 Best of Family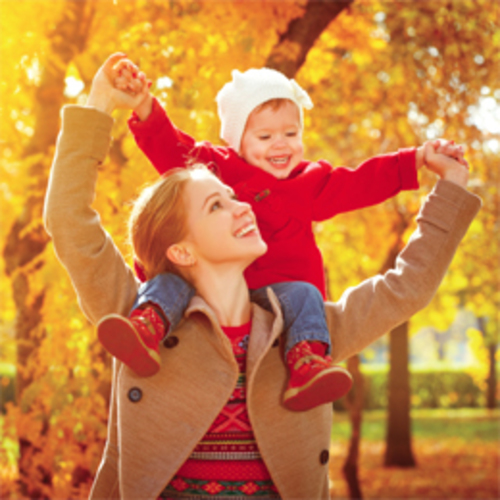 ...From the pages of Suburban Family Magazine...
It's the most wonderful time of the year, and no we're not talking about the holidays. For us, the greatest time of the year comes when we can take a look back at the last 12 months and reminisce about our favorite spots around South Jersey.
That time is now, as we present our annual Best of Family list for 2016. We scoured the area and did our homework to compile this year's list of winners in the categories of animal care, beauty and fitness, dining, education and child care, family fun, health and wellness, home improvement and legal and professional services.
Join us as we celebrate some of the best this area has to offer. These outstanding local businesses provide South Jersey with accessible and family-friendly needs that have been keeping us happy, healthy and entertained all year long.
ANIMAL CARE
Bird Watching Supply
Wild Birds Unlimited
South Jersey birders flock to Wild Birds Unlimited to stock up on everything from field guides and binoculars to feeders, food and more.
Article continues below
---
advertisement


---
1619 Kings Hwy. N., Cherry Hill, (856) 428-1200, WBU.com
Dog Grooming
Camp Bow Wow
Camp Bow Wow has its own grooming location, customized to make your dog's next do easier and super stylish.
(856) 375-2712, (856) 651-9663, CampBowWow.com/CherryHill
Dog Training
South Jersey K9 Solutions
Owner and trainer Harry Ramos has become internationally renowned for his effective methods that work on dogs of all ages, obedience levels and sizes.
Hammonton, (856) 745-3180, SJK9Solutions.com
Pet Resort
Villa La Paws
Who says the humans get to have all the fun on vacation? Villa La Paws has a national reputation for canine luxury boarding that has dogs barking.
119 Kings Hwy., Maple Shade, (856) 608-7833, VillaLaPaws.com
BEUTY & FITNESS 
Baseball Development Program
ATS Strength Training
ATS's Elite Baseball Development program provides baseball players of all ages with safe and effective training to keep them throwing harder and hitting better.
465 E. Taunton Ave., West Berlin, (856) 534-0822, ATSStrength.com
Blowout
Cherry Blow Dry Bar
A great blowout is so much more than an occasional indulgence, and Cherry Blow Dry Bar's package options mean you can have healthy, gorgeous hair for any day of the year.
1588 Kings Hwy. N., Cherry Hill, (856) 520-8220, CherryBlowDryBar.com Locations in Delran, Lindenwold, Mount Laurel, Mount Ephraim, Blackwood and Woodbury Heights, GiantFitnessClubs.com
Children's Hair Services
Kids Kuts of Voorhees
Moms and dads everywhere can appreciate this go-to expert on children's hair, focusing on age-appropriate styles while crafting a safe and happy space for their next cut.
300 White Horse Road, Voorhees, (856) 770-9292, KidsKutsVoorhees.net
Family Hair Services
Fantastic Sams Marlton
There's something so comforting about having a spot like Fantastic Sams to turn to for every family need, from coloring and styling to simple cuts and trims.
930 Route 73 N., Marlton, (856) 988-8004, FantasticSams.com
Fencing Lessons
Infinity Fencing Alliance
Fencing is an exciting and unique way to challenge your young athletes, and Infinity has built a program of winners with the help of expert instruction.
50 Paulsboro Road, Woolwich, (609) 410-3717, InfinityFencingAlliance.com
Karate
Tang Soo Karate Academy
Dominic Giacobbe is crafting a healthy and exciting karate experience out of his brand-new and improved Voorhees facility for students of all ages.
333 Preston Ave., Voorhees, (856) 627-2323, TangSooKarate.com
Martial Arts Classes
Mackenzie & Yates Martial Arts
Mackenzie & Yates' martial arts program goes beyond fitness, teaching students the importance of self defense, confidence and endurance.
200 White Horse Road, Voorhees, (856) 346-1111, VoorheesMartialArts.com
Personal Training
Adrenaline Sports Performance
Whether you're just starting out or looking to take your workout a step further, Adrenaline has the resources to make sure you are making the most of your workout.
1951 Old Cuthbert Road, Suite 102, Cherry Hill, (856) 383-1452, AdrenalineSpt.com
Sports Training
The Field House
You'll find dozens of training programs for all skill levels and ages at The Field House, from field hockey to football and everything in between.
605 Glen Ave., Moorestown, (856) 581-9293, FieldHouseMoorestown.com
Sportswear and Shoes
New Balance Shoes & Apparel
Finding the right gear can mean the difference between a healthy workout and injury. New Balance takes that seriously, and works to find the perfect fits for your lifestyle.
Cherry Hill, (856) 874-0666; Mount Laurel, (856) 840-0905, NewBalance.com
DINING 
Sausage Dishes
Botto's Italian Line
The name Botto's is synonymous with sausage. You can find them packed up and ready to cook at your local grocery store, but we prefer to indulge in any of their sausage-packed entrées or appetizers.
1411 Kings Hwy., Swedesboro, (856) 467-1570, Bottos.com 400 Route 38, Moorestown, (856) 380-0604, Moorestown.FirebirdsRestaurants.com
Italian Cuisine
Allora
Chef and owner Mark Berenato has built a reputation for his stunning Italian cuisine and the fresh, handcrafted plates coming from Allora's kitchen are no exception.
892 Route 73 N., Marlton, (856) 596-6882, AlloraFood.com
EDUCATION & CHILDCARE
Acting Lessons
Renee's Studio
Owner and acting coach Renee Weisband offers classes in everything from improv, adult scene study and even theater games, so children and adults can hone their acting skills in the most constructive way.
875 Cox Road, Moorestown, (609) 220-7537, Renees-Studio.com
All-Inclusive Camp Program
Tall Pines Day Camp
Tall Pines pays careful attention to the needs of all campers, including swim lessons for all levels, food-sensitivity menus and programs for kids ages 3 and up.
1349 Sykesville Road, Williamstown, (856) 262-3900, TallPinesDayCamp.com
Camp Elective Program
Liberty Lake Day Camp
The Freedom of Choice elective program goes beyond arts & crafts to offer kids classes—or electives—like S.T.E.M. programs, rap and rock band and even pet care.
1195 Florence-Columbus Road, Bordentown, (609) 499-7820, LibertyLakeDayCamp.com
Community College
Camden County College
With campuses across Blackwood, Camden and Cherry Hill and partnerships with colleges like Rutgers, Camden County College works to establish resources for their eager students.
200 College Drive, Blackwood, (856) 227-7200, CamdenCC.edu
Dance Academy
Jazz Unlimited
Few names are more closely affiliated with dance education in the area than Jazz Unlimited. The academy has been teaching dance skills for almost 50 years, with impressive results.
201 Route 73 S., Marlton, (856) 983-6608, IBJazz.com
Dance Class Selection
Lowe's Dance Studio
Dance students aren't confined to one style at Lowe's. In fact, they can pick from lessons like ballet, tap, jazz and more.
1207 Berlin-Haddonfield Road, Voorhees, (856) 784-0062, LoweDance.com
Dance Education
The Bowman School of Dance
Bowman's selection of dance classes and lessons provides students with more than just a hobby, but a chance to thrive in a healthy passion while gaining confidence on stage. 74 Kings Hwy. N., Cherry Hill, (856) 667-0447, TheBowmanSchoolOfDance.com
Diagnostic Tutoring
Tutoring Club
The Tutoring Club's unique approach to diagnosing and treating learning struggles means that your student will have a personalized approach to their education.
484 E. Evesham Road, Cherry Hill, (856) 616-8808, TutoringClub.com
Extended Child Care Program
Building Blocks Learning Center
Working parents can relax knowing their schedules won't suffer and their children are happy and cared for, thanks to Building Blocks' extended 7 a.m. to 6 p.m. hours.
Beckett, Old Orchard, Swedesboro, (856) 975-6427 BuildingBlocksCC.VPWeb.com
Immersive Math Learning
Math Accelerator
Owner and tutor Kit Wong makes math fun with the use of enrichment games, team building and lessons designed to keep kids engaged and excited about math.
300 Chester Ave., Moorestown, (855) 349-6284, MathAccelerator.us
Independent Preschool
The Beechwood School
Now in its 65th year, The Beechwood School has provided thousands of young minds with a space to explore their creativity and grow.
441 Beechwood Ave., Haddonfield, (856) 429-0303, TheBeechwoodSchool.com
K-12 Private School
Moorestown Friends
Moorestown Friends School and its Quaker principles are an engrained part of New Jersey history, instilling strong and valuable lessons through education in the community since 1785.
110 E. Main St., Moorestown, (856) 235-2900, MFriends.org
Math Enrichment Program
Mathnasium of Medford
This tutoring service goes beyond just teaching math skills, providing students with the resources to substantially understand math and its process.
560 Stokes Road, Medford, (609) 257-4748, Mathnasium.com/Medford
Music Lessons
Old Towne Music
Crafting skills in music takes practice and the right guidance. Old Towne works to make their music lessons beneficial, teaching musicians to love their craft in the process.
Turnersville, (856) 228-0003; West Deptford, (856) 853-1580; Swedesboro, (856) 467-5060, OldTowneMusic.com
Overnight Camp
The YMCA Camp
Boys and girls camps Ockanickon and Matollionequay have been in operation since the 1930s, and still provide that classic, sleep-away camp experience that you grew up with.
1303 Stokes Road, Medford, (609) 654-8225, YCamp.org
Strategic Tutoring
I.C.E. Tutoring
Short for Innovative, Collaborative, Educational Tutoring, founder Shirley Allen works to establish a strategy for each student that will develop with them as they grow.
123 E. Main St., Mount Laurel, (609) 230-0775, ICETutoring.com
Summer Camp
JCC Camps at Medford and Early Childhood Camps at the Katz JCC
These two camps allow both big and little kids to spend their summers exploring and growing in a safe, spacious and secure environment.
400 Tuckerton Road, Medford, (856) 751-1666, JCCCampsAtMedford.org; 1301 Springdale Road, Cherry Hill, (856) 424-4444, KatzJCC.org/ECCCamps
Tutoring and Test Prep
Huntington Learning Center
Director Rich Bernstein has become a local expert in the fields of tutoring and test prep, using his insight to prepare students for their next big exam—including the SATs and ACTs—with their futures in mind.
Cherry Hill, (856) 795-1933; Turnersville, (856) 227-2033, HuntingtonHelps.com
Year-long Daycare Program (Infant & Toddler Care)
Sari Isdaner Early Childhood Center at the Katz JCC
The Early Childhood Center is a National Association for the Education of Young Children (NAEYC) accredited program that educates little ones in a safe and comfortable space.
1301 Springdale Road, Cherry Hill, (856) 424-4444, KatzJCC.org/ECE
FAMILY FUN
Art Programs
Markeim Arts Center
Kids and adults alike can really embrace their creativity with year-long programs and classes like pottery, cartooning, stained glass and beer and wine tastings.
104 Walnut St., Haddonfield, (856) 429-8585, MarkeimArtsCenter.org
Birthday Party Spot
BounceU
There's something so timeless about jumping the day away in giant bounce houses. BounceU is packed with a variety of inflatables, so your birthday fun never gets boring.
Cherry Hill, (856) 429-6400; Blackwood, (856) 228-2834, BounceU.com
Children' s Theater
Mainstage Center for the Arts
With classes starting in first grade, children can get on stage and develop confidence and speaking skills from a young age while having fun in a creative, safe space.
27 S. Black Horse Pike, Blackwood, (856) 302-6485, Mainstage.org 803 Smithville Road, Eastampton, (609) 265-5858, Co.Burlington.NJ.us
Dance Apparel
Attitudes
Stand out in your next dance lesson with the help of the top brands and names in dancewear, designed to keep you moving in style.
446 Route 70 W., Marlton, (856) 985-7270, AttitudesSNJ.com
Family-Friendly Theater Production
Moorestown Theater Company
The Moorestown Theater Company puts on productions all year long, including holiday shows, children's plays and more for all ages.
19 W. Main St., Moorestown, (856) 778-8357, MoorestownTheaterCompany.org 1638 Springdale Road, Cherry Hill, (856) 424-8674, SpringdaleFarms.com
Ice Skating Lessons
Igloo Ice Skating Rink
It doesn't have to be chilly to hit the ice. In fact, Igloo offers skating lessons all year long, so you can hone your skills in time for the next big freeze.
3033 Fostertown Road, Mount Laurel, (856) 638-08081, SkateIgloo.com
Pottery Painting
Paint a Treasure
Here you'll find dozens of clay figurines to paint, including holiday-themed options throughout the year and statues of some of your kids' favorites toys and trends.
615 Station Ave., Haddon Heights, (856) 617-0602, PaintATreasure.com
HEALTH & WELLNESS 
Adult Orthodontics
Morrone & Kaye Orthodontics
Whether trying orthodontics for the first time or refreshing treatment from childhood, Drs. Mary Beth Morrone and Richard Kaye provide a variety of options to fit your lifestyle.
Moorestown, (856) 234-4044; Mount Holly, (609) 267-1221, MorroneAndKaye.com
Brain Injury Rehabilitation
Bancroft
Approaching a brain injury can often feel like starting from Page 1. But Bancroft's team of specialists work with each injury individually, so you can rest assured knowing you have a team of support at your side.
Serving South Jersey, (856) 348-1137, Bancroft.org
Cardiologist
Advanced Cardiology of South Jersey
Dr. Vic Bahal takes an integrative approach to cardiology, using holistic concepts, nutritional elements and more to approach the heart from multiple angles.
4 Burton Lane, Mullica Hill, (856) 241-3838, AdvancedCardiologySJ.com
CoolSculpting
Warmuth Institute of Dermatology
CoolSculpting treatments continue to rise in popularity, as the effects continue to impress. Dr. Ingrid Warmuth is trained in all forms of CoolSculpting, including DualSculpting, so your treatments are quicker and easier than ever.
Locations in Swedesboro, Elmer and Salem, (856) 358-1500, WarmuthInstitute.com 120 Center Square Road, Woolwich, (856) 832-4950, SJVillageEyeCare.com
Family Hospital
Our Lady of Lourdes Medical Center
Our Lady of Lourdes Medical Center has been there for South Jersey families since 1950, and continues to provide award-winning services to patients who need it most.
1600 Haddon Ave., Camden, (856) 757-3500, LourdesNet.org Marlton, (856) 985-8374; Voorhees, (856) 753-1345; Sicklerville, (856) 728-7900, AdvocareDocMir.com
Home Care Services
Protocare Home Healthcare
Our elderly neighbors can take relief in knowing their life at home is safe thanks to Protocare's abundance of resources, including companionship, hygiene assistance and meal care.
Serving South Jersey, (856) 675-1100, ProtocareHomeHealthcare.com
Infertility Treatments
Delaware Valley Institute of Fertility & Genetics
Starting a family doesn't have to be a struggle, even if "trying" isn't working. Dr. George Taliadouros uses the most state-of-the-art techniques in a warm and welcoming setting, putting your little one's futures in the right hands.
Marlton, (856) 988-0072; Vineland, (856) 794-8080, StartFertility.com
Invisalign
Segal and Iyer Orthodontics
Dr. Ross Segal and Dr. Monisha Iyer have embraced Invisalign treatments for patients of all ages, and even offer AcceleDent and Propel to speed up your treatments in a healthy and productive way.
501 Route 73 S., Marlton, (856) 281-1350, SegalAndIyer.com
Orthopedic Treatment
Premier Orthopaedic Associates of New Jersey
President and CEO Dr. Thomas Dwyer and his physicians take an all-inclusive approach to orthopedics, working with their patients to create a plan for a healthy, pain-free future.
Serving South Jersey, POASNJ.com
Physical Therapist
Strive Physical Therapy
Getting back up and moving after an injury can seem like a daunting task without the right help. Strive implements a team of trained physicians to help treat and move past injuries or surgeries.
Serving South Jersey, StrivePhysicalTherapy.com
Traditional Braces
Articolo Orthodontics
When it comes to traditional braces, Dr. Laurence Articolo provides a comforting safe environment, focusing on the details to ensure his patients are achieving the best results for their individual smiles.
Locations in Blackwood, Swedesboro and Voorhees, BracesOn.com
Urgent Care Facilities
AtlantiCare Urgent Care Center
The key to a successful urgent care center is accessibility. AtlantiCare has spread its resources across 10 locations with flexible hours, so you're never too far from help.
Locations across South Jersey, AtlantiCareUrgentCare.com
Radiologists
South Jersey Radiology Associates
Deciding on your radiology treatment is a serious decision, and one that SJRA understands well. That's why they have reached into a dozen areas across South Jersey alone to give you more options than ever.
Serving South Jersey, SJRA.com
Children's Hospital
Shriners Hospitals for Children
Shriners' presence can be felt across the country, as it serves our nation's children in their times of need while also providing research necessary to protect them in the future.
3551 N. Broad St., Philadelphia, (215) 430-4000, ShrinersHospitalsForChildren.org
Sports Medicine
South Jersey Sports Medicine Center
Dr. Robert P. Falconiero and his team of physicians work to not only treat sports-related injuries, but to get athletes back to competing on the field that they love.
Sewell, (856) 589-0650; Cherry Hill, (856) 662-7733, SouthJerseySportsMedicineCenter.com
HOME IMPROVEMENT
Carpet Cleaning Services
COIT
A clean carpet can completely transform the look and feel of your home, and COIT's truck-mounted cleaning system is the best in the area, designed to achieve a truly deep clean.
Serving South Jersey, (856) 566-0700, COIT.com
Custom Hearth Design Services
Rettinger Fireplace Systems
The fireplace can be a fun but also functional part of the home, not to mention stylish. Rettinger can take that focal point to new heights with an original design fit for your lifestyle.
476 Centennial Blvd., Voorhees, (856) 783-5501, RettingerFireplace.com
Custom Tilework
Ideal Tile of Mount Laurel
From accent designs to natural stone and glass tiles, Ideal custom fabricates and installs all projects by hand to create a beautiful and unique finish.
1316 Route 73, Mount Laurel, (856) 722-9393, IdealTileMtLaurel.com
Custom Trimwork
Home Trimwork
Home Trimwork creates built-in shelving units, molding, mantles and so much more that turn the plain, drab walls you're used to into true works of art.
Serving South Jersey, (609) 206-8621, HomeTrimwork.com
Heating and Air Conditioning
Anyzek
You can feel the value of a proper heating and air unit when the temperature drops in the winter and the heat reaches its peak in the summer. Anyzek keeps your system running all year with no worries.
916 Market St., Gloucester, (856) 456-5953, Anyzek.com
Home Painting
Repairs & Paints LLC
A fresh coat of paint is an easy and affordable way to reawaken your home design and keep in touch with the trends. Repairs & Paints helps freshen up your space with professional results.
24 Kirkdale Drive, Marlton, (856) 912-1614, RepairsAndPaints.com
Home Remodeling
Brindisi Builders
Building your dream home is no small feat. So Brindisi Builders uses 40 years of experience to build living spaces that stand the test of time and look stunning in the process.
59 S. Maple Ave., Marlton, (856) 985-6219, BrindisiBuilders.com
Kitchen and Bath Remodeling
Cherry Hill Kitchen and Bath LLC
The kitchen and bathroom are the two most used rooms in a home, so undertaking a remodel requires a keen focus and experience that comes with a company like this.
1845 Route 70 E., Cherry Hill, (856) 685-7453, CherryHillKitchenAndBathLLC.com
Landscape Design
Gill's Landscaping
Your home's exterior is the first thing guests see and can make or break first impressions. Gill's keeps up with landscape design all year long, so your landscape is the envy of the neighborhood.
240 Commissioners Pike, Mullica Hill, (856) 223-9770, GillsLandscaping.com
Lawn Maintenance
SLS Landscaping
If sweating and working your summers away with a lawn mower and gardening tools isn't your cup of tea, we suggest checking in with SLS Landscaping, who can save you from the aches and pains of regular lawn maintenance.
641 Eayrestown Road, Lumberton, (609) 518-5263, SLSLandscape.com
Pool Maintenance
Holiday Pools & Spa
Nothing kills the fun of a pool season more than the maintenance behind it. Holiday Pools & Spa will open, close and keep your pool clean all summer so all you have to do is master your dive.
101 W. Cuthbert Blvd., Collingswood, (856) 854-2664, HolidayPoolsAndSpa.com
Powerwashing
C. Yates Powerwashing
Decks, roofs, fences, driveways and more can look good as new with a professional powerwashing session. C. Yates works professionally, quickly and steadily to create the best results for your home.
Serving South Jersey, (609) 792-8417, CYatesPowerwashing.com
Stonework
KOL Marble and Granite
KOL's selection of marble and granite stone is designed to give homeowners an endless array of opportunities when selecting their next countertop, mantle, bathroom design and more.
1970 Old Cuthbert Road, Cherry Hill, (856) 857-1430, KOLGranite.com
LEGAL & PROFESSIONAL SERVICES
Adoption Specialist
Adoptions from the Heart
Choosing adoption is a major and serious decision, and Adoptions from the Heart respects that. They work to help families complete their story and live happily ever after.
451 Woodland Ave., Cherry Hill, (856) 665-5655, AFTH.org
Computer Services
Experimac
Apple products are known to last, but even the best technology needs a hand on occasion. Experimac offers diagnostic solutions for your tech in a more personal—and price-conscious—environment.
2076 Route 70 E., Cherry Hill, (856) 375-2703, Experimac.com
Custom Jeweler
Spivak Jewelers
Gary and Josh Spivak are the go-to guys when it comes to creating a piece that is truly unique and special, with knowledge, accreditations and experience that are unmatched.
1871 Route 70 E., Cherry Hill, (856) 281-9677, SpivakJewelers.com
Financial Services
M Financial Planning Services
Theodore Massaro and M Financial have more than 30 years of financial experience in South Jersey, providing the community with resources for a secure financial future.
57 S. Maple Ave., Marlton, (856) 810-7701, MFinancialPlanningServices.com
Jewelry Appraisals
The Owl's Tale
We know how important it is to know the value of your precious jewelry. That's why we trust the expert eyes at The Owl's Tale to appraise jewelry of all shapes and sizes.
140 Kings Hwy. E., Haddonfield, (856) 795-8110
Retirement Services
SHM Financial
Stan and Lee Molotsky have written the book on retirement strategies, literally, and want to pass their expertise on to you. They are trusted names in financial planning and can help you make sense of your retirement.
Locations in Voorhees, Collingswood and Lakehurst, (800) 666-3974, SHMFinancial.com
Published (and copyrighted) in Suburban Family Magazine, Volume 7, Issue 9 (November, 2016).
For more info on Suburban Family Magazine, click here.
For information about advertising in Suburban Family Magazine, click here.
To find out where to pick up your copy of Suburban Family Magazine, click here.
Author:
Erica Bauwens-Young
Archives
---
More Articles