Eagles Need to Show They Haven't...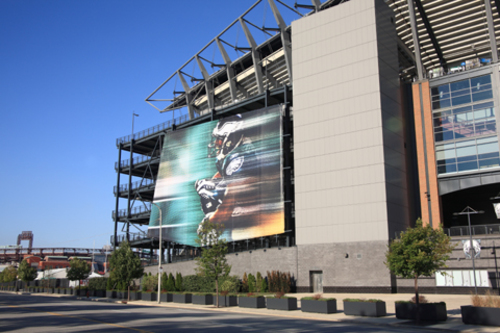 Eagles Need to Show They Haven't Thrown in the Towel
It was a two-word answer from Eagles coach Doug Pederson, that leveled the worst type of accusation on a team. Pederson was being as honestly as he possibly could during his Monday press conference. So when he was asked if he could honestly say that everybody played hard when he watched the tape, Pederson's two-word answer spoke volumes "Not everybody," the first-year head coach said.
So what the fans, not to mention those who cover the team had suspected, Pederson confirmed. There were Eagles that weren't playing hard during Sunday's 32-14 debacle of a loss at Cincinnati against a banged-up Bengals team.
It is always difficult to question an athlete's heart, especially since it has taken so much for those players just to get on the field.
The training, the classroom preparation and the competition to beat out a teammate to become a starter is often intense.
So for the most part, even in late-season games where teams are out of contention as the Eagles (5-7) clearly are at this point, most players still play hard, knowing that their job is always on the line.
Yet the Eagles got down to Cincinnati, 29-0 before waking up and scoring 14 unanswered points. It was too little and too late.
And now the players have to prepare for Sunday's game at Lincoln Financial Field against the Washington Redskins knowing that their coach called out at least the effort of a few players. So the Eagles can respond in one of two ways. The players can take it personally that their coach called even a few of them out. Or they can check out with a quarter of the season remaining.
Even though the Eagles are playing for next year, the final four games have great importance. First of all, the team wants to see their quarterback of the present and future Carson Wentz to continue to develop.
The Eagles still feel that Wentz will be a franchise quarterback, the most desired commodity in the NFL, but there is no question he has taken a major step back since his sizzling start. Against Cincinnati, Wentz attempted 60 passes, way too many for a rookie or anybody playing the position.
Wentz threw three interceptions and in his last seven games he has thrown 10 interceptions and five touchdown passes.
Wentz has the arm to make all the throws, but Pederson suggested his mechanics at time get out of whack. Wentz for his part, denied any mechanical issues, but there is no question, he has a tendency to overthrow receivers.
More than the mechanical, one has to wonder about how Wentz is holding up mentally. This is the first time at any level he has experienced this much losing. He runs and offense that has few weapons, especially at wide receiver, yet he's trying to keep his confidence, and to steer this team to victory.
So there are a lot of issues when the Eagles host the Redskins (6-5-1). Washington remains in realistic playoff contention and the game on paper, means more to the Redskins. Yet it means a lot to the Eagles as the team needs to show the coach, owner and fans that they haven't indeed quit on this season.
© SouthJersey.com 2016. All rights reserved. This article or parts thereof may not be reprinted or reproduced by any other party without the express written consent of SouthJersey.com. For more information, please call 856-797-9910.
For more Local Sports features, visit our South Jersey Sports page.
Article continues below
---
advertisement


---
Author:
Marc Narducci
Archives
---
More Articles