Crispin Brings Fast-Paced Offense and...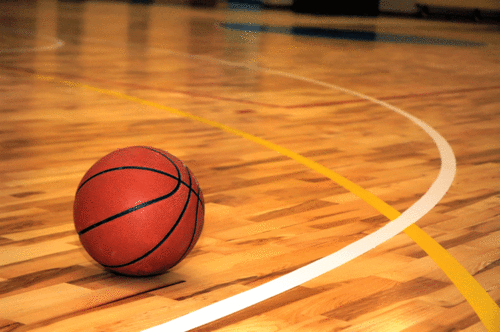 Crispin Brings Fast-Paced Offense and Excitement to Rowan
A new era has begun for the Rowan University men's basketball team under new coach Joe Crispin. One could say the Profs have got off to a running start.
It's no surprise that Crispin has brought the same type of fast-paced offense to Rowan that he played in high school.
Crispin was a South Jersey legend at Pitman, leading the team to a state title his senior year in 1997. That Pitman team was known for its up-tempo style, one that has fit Crispin well as a player and a coach.
He attended Penn State and scored 1,996 points, leading the Nittany Lions to a Sweet 16 NCAA appearance and two final four showings in the NIT.
He then embark on a professional career that included time in the NBA with the Los Angeles Lakers and Phoenix Suns. He also enjoyed a long professional career in Europe.
The Profs, with largely a South Jersey roster, were 10-6 in their first 16 games. They were averaging 86.6 points per game while allowing 88.4.
Shawn Wilson, a 6-3 junior from Pleasantville, was averaging 20.6 points per game. Next up in scoring are sophomore twins Rob and Nick DePersia of Haddonfield.
Both were four-year starters in high school and each has made his mark already at Rowan. Nick was averaging 12.9 points through the first 16 games and Rob was averaging 10.3 points along with a team-high 5.1 assists.
Jeff Haddock, a freshman guard from Willingboro. has provided a tremendous spark off the bench. He is instant offense, averaging 9.2 points per game in just 12.8 minutes. Haddock is player who is clutch when the game is on the line. He is shooting a team-best 92.6 percent from the foul line.
Gary Carthan, a 6-3 senior from Bordentown, was averaging 8.0 points, while senior guard Josh Borelli of Shawnee, was averaging 6.6 points and shooting 37.1 percent from three-point range. While Rowan has shown improvement under Crispin, his goal is to compete for championships. At this stage, Rowan has a little way to go in the highly competitive New Jersey Athletic Conference.
At the beginning of the week the Profs were 5-4 in NJAC action. Leading the pack was Ramapo (8-1) followed by New Jersey City (7-2), The College of New Jersey (7-2), Montclair State (5-3) and then Rowan at 5-4. Perennial contender Stockton was 4-4.
One encouraging sign has been the Profs record in tight games. They were 6-0 in games decided by five points or fewer.
Last week, consecutive losses to the top two teams, Rampo and New Jersey City, were by a total of 35 points. So there is a little gap that exists.
Still Crispin, who was an assistant the previous two years for the men's and women's program at Rowan before being hired has head coach in May, has been actively recruiting. No doubt his success as player and his appealing style of play, will be benefits in recruiting, which means the future appears extremely bright at Rowan.
© SouthJersey.com 2016. All rights reserved. This article or parts thereof may not be reprinted or reproduced by any other party without the express written consent of SouthJersey.com. For more information, please call 856-797-9910.
For more Local Sports features, visit our South Jersey Sports page.
Article continues below
---
advertisement


---
Author:
Marc Narducci
Archives
---
More Articles