Villanova Making Another Title Run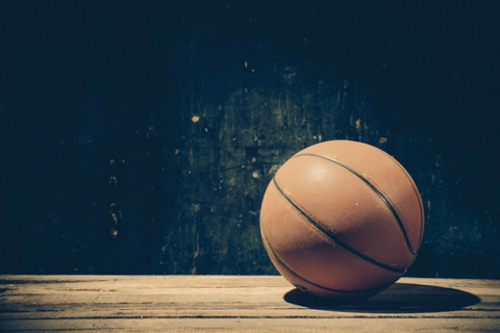 When Villanova scored its dramatic 61-59 win over Virginia on Sunday, the Wildcats continued a truly amazing streak.
With the current seniors, the Wildcats have not lost two games in a row.
And of course this group is the defending NCAA champion.
Villanova has three seniors making a major contribution. All three - Josh Hart, Kris Jenkins and Darryl Reynolds - are starters.
Hart is a national player of the year candidate and began the week averaging 18.7 points and 6.5 rebounds. Jenkins, who had the winning three-pointer in last year's 77-74 title win over North Carolina, is averaging 13.5 points and 4.2 rebounds.
Reynolds, a 6-9 defensive specialist, was averaging 5.6 points and 5.5 rebounds in starting the first 22 games.
Villanova was 20-2 in those games, but was coming off a 74-72 loss at Marquette. This was an uncharacteristic game for the Wildcats, who led by as many as 17 points.
That loss knocked Villanova from the No. 1 spot. In this week's Associated Press poll, the Wildcats were No. 4.
Gonzaga was the new No. 1 in a year of parity.
While being No. 1 is good for a program, it puts an even extra target on the back of teams. Villanova already has a target from being the national champion.
BTW - Virginia was so impressive in its loss to Villanova that the Cavaliers climbed from No. 12 to No. 9 in this week's ratings.
One thing Villanova needs is for Jenkins to come out of a slump that began last week. Against Virginia he shot 2 for 10 from the field. That came after shooting 0 for 7 against Marquette.
Even though Villanova is experienced, the Wildcats aren't deep and they can't afford too many off-nights from their leading performers.
On the positive, point guard Jalen Brunson may be one of the more improved players in the country. He began the week averaging 14.2 points and 4.2 assists.
Against Virginia, he was highly efficient, scoring 15 points, while attempting just four shots. He was 3 for 4 from the field and 9 for 10 from the foul line.
Brunson's ability to draw fouls and make free throws has been a key for the Wildcats. He has taken the second most foul shots, behind Hart, who leads the team with 104 free throw attempts.
Brunson has connected on 67 of 78 foul shots (85.9 percent).
With guard Phil Booth sidelined by a knee injury that could keep him out for the season (it's is still unknown at this point), the Wildcats are going with a seven-man rotation. one fewer than desired.
Yet as the record suggests, this is still a strong team, capable of defending its national championship. Not having the burden of being No. 1, gives Villanova and its opponents one less thing to worry about.
© SouthJersey.com 2017. All rights reserved. This article or parts thereof may not be reprinted or reproduced by any other party without the express written consent of SouthJersey.com. For more information, please call 856-797-9910.
For more Local Sports features, visit our South Jersey Sports page.
Article continues below
---
advertisement


---
Author:
Marc Narducci
Archives
---
The Long Journey in a High School Football Season
Four South Jersey Regional Football Champions
A Familiar Voice
Men of The Year 2021
Joining the Family Business
Giving Kids a Shot
Deck the Halls
High School Football Regional Championship preview
South Jersey Coronavirus (COVID-19) Developments (December 1)
There is still a place for Thanksgiving football
Eagles soap opera continues
A Familiar Voice
Executives of the Year
Observations of the South Jersey Football Teams in championship play
'Lifeblood of the Economy'
More...