Sixers Expected to Make a Move by the...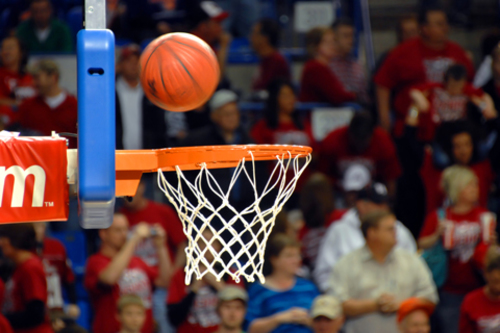 Sixers Expected to Make a Move by the Trade Deadline
It would be a shock if the 76ers don't make a move by the Feb. 23 NBA trade deadline. When the Sixers went on a run that included a 10-3 mark over a 13-game period that concluded with a 114-109 win at Milwaukee on Jan. 25, there was even talk about the Sixers making a playoff run in the watered down Eastern Conference.
Since then, they own a 1-6 record after Monday's loss to the host Detroit Pistons.
As incredible as it sounds, that still put the Sixers just 5.5 games out of an eighth and final Eastern Conference playoff spot.
Yet nobody believes the Sixers will make a sustained run, especially with Joel Embiid's current injury status.
As all know, Embiid missed his first two seasons following two different foot surgeries. The Sixers have been careful upon his return, putting him on a minutes restriction, which is now up to 28 per game. They also don't play Embiid in back to back games.
The loss to Detroit was the sixth consecutive game and ninth out of 10 that Embiid has missed due to a left knee bone bruise. (The Sixers fell to 18-33 with that loss to the Pistons).
When he has been on the court, Embiid has been dominant and there was a groundswell to have him selected to the NBA all-star game. The Eastern Conference coaches didn't vote him in as a reserve and the fact that he has missed so many games is a likely reason.
In the 31 games he has appeared in, Embiid is averaging 20.2 points, 7.8 rebounds and 2.5 blocks in just 25.4 minutes.
He is considered a franchise player, but there remain durability concerns.
That said, the Sixers are said to be shopping their other two centers, Jahlil Okafor and Nerlens Noel.
Different published reports had the Chicago Bulls and New Orleans Pelicans showing interest.
The Sixers are looking for top value for Okafor, who was the No. 3 overall pick of the 2015 draft.
He had a strong rookie season that ended after 53 games when he underwent knee surgery.
The knee has bothered him at times this year and forced him to miss games so any team that does acquire him has to be convinced he will be healthy.
Okafor has the ability to be a strong low-post scorer in the NBA, but he doesn't fit on a team with Embiid, who is dominant down low, but also a force anywhere on the court. (Embiid is shooting 36.7 percent from three-point range).
As for Noel, he can become an restricted free agent at the end of the season, which means the team he is on could match any offers for him.
Noel has been solid coming off the bench when Embiid is in the lineup, but this once centerpiece of the Sixers future is likely looking for an expanded role.
Would it be a surprise if Okafor and Noel are dealt at the trade deadline?
In a way, yes, but nothing is out of the question.
The Sixers still have a bushel full of draft picks. They have the right to swap picks with the Sacramento Kings and also own the Lakers first round pick, but it is top three protected. The Lakers currently own the third worst record in the NBA.
During the offseason, many expected the Sixers to make a major deal but it never happened. The guess is that either Okafor or Noel will be dealt by this year's trade deadline.
© SouthJersey.com 2017. All rights reserved. This article or parts thereof may not be reprinted or reproduced by any other party without the express written consent of SouthJersey.com. For more information, please call 856-797-9910.
For more Local Sports features, visit our South Jersey Sports page.
Article continues below
---
advertisement


---
Author:
Marc Narducci
Archives
---
More Articles