Coming Up Short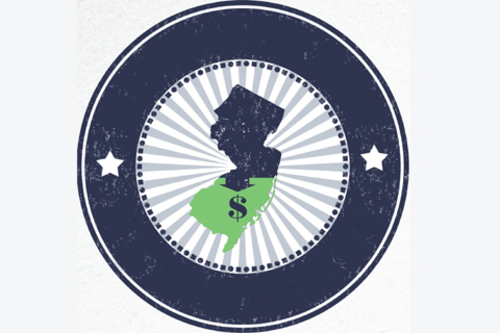 ...From the pages of South Jersey Magazine...
Many South Jersey residents have long felt the northern half of the state gets more. As it turns out, they may be right.
A new study by the Senator Walter Rand Institute for Public Affairs at Rutgers University–Camden found South Jersey's eight counties were less likely to receive state aid to help with education, health or transportation than its northern counterparts, even when taking into account factors like population, voter turnout and taxable property.
"Our research suggests that, even controlling for a bunch of possible factors (like taxes and population), counties in the south of [New] Jersey get less direct state aid, state assumption of health costs and fewer public good than that of northern or central New Jersey counties," says Dr. Shauna Shames, Walter Rand Institute faculty fellow and assistant profes- sor of political science at Rutgers–Camden.
Shames, who co-authored the study, Is South Jersey Getting Its 'Fair Share' of Public Goods?, with Spencer Clayton, a Rutgers–Camden Ph.D. student in public affairs, said the study found discrepancies in not just direct aid, but public education, infrastructure and public items, as well.
"Direct aid shows a large difference, but our index of public goods—things like public education, infrastructure [and] public health items—also showed large differences, with the southern counties in general getting far less," she says. "Some of the public goods differences happen because South Jersey is just poorer on average than the central and northern counties. But that should mean that more, rather than fewer, resources, should come down here."
Dr. Gwendolyn Harris, executive director of the Senator Walter Rand Institute for Public Affairs at Rutgers–Camden, puts it simply.
"The study found that even when you take into consideration variables like population and population density, need, voter participation [and] taxable property, being a Southern New Jersey county is the best predictor that you will receive less in terms of public goods and services from the state," she says.
And she's right.
The study, which used data from print- ed and online information from several state and county resources, found that on average, North and Central Jersey received double the state aid and assumption of counties in South Jersey.
Local politicians also weighed in, eager to champion a cause they have long been aware of.
"The findings of this report confirm what we in South Jersey have known for a long time—there are clear public funding disparities between Southern New Jersey and the rest of the state," says Rep. Donald Norcross.
But it doesn't end there.
Regarding transportation, it found that South Jersey has fewer bus stops and a high- er number of those who drive alone; when it comes to education, while North and Central Jersey have higher levels of education, the school tax rates and high school graduation rates remained even across the state.
Concerning public health, it found North Jersey has on average twice as many hospital beds as South Jersey, even though South Jersey has a higher proportion of children eligible for supplementary nutrition funds and families on government assistance, and higher rates of both violent crime and preventable health problems.
Therein lies the problem, Shames points out.
"The whole idea of a progressive tax system is to more fairly distribute public goods, so that those who need more help get it," she explains. "There should not be a 'pay to play' system for things like public goods and public health."
When asked about the fairness of the discrepancies in state aid doled out across the state Harris says, "Government exists largely to attend to the general public good that the private mar- ket does not; that is why government builds bridges and roads, is responsible for public health, and adjudicates criminal behavior. Southern New Jersey is just as much a part of this state and its residents are just as much citizens as any other New Jerseyan, so how can the disparity be fair?"
This study supports a longstanding sentiment amongst South Jersey residents—that the northern part of the state simply has more. "[Those working near or around] New York make more money and that trickles down to [North Jersey,]" says Maureen Mercogliano, of Haddonfield. "The companies are a lot larger, where in South Jersey, there are not so many big companies and more farmland."
"Also for instance in North Jersey in teach- ing, they make a lot more money than South Jersey does and these teachers are working the same time, yet they are not receiving the same amount of money as North Jersey so that's a big [difference]," she continues.?
She also sees a big difference among the Shore towns.
"The Shore towns in North Jersey are very, very wealthy and large ... and in South Jersey, it's more blue-collar," she says.
The study also highlighted the long-running rivalry between the North and South parts of the state.
"I had not even realized when I wrote this report how deep that goes," Shames says. "The amount of interest and press these findings have generated first surprised me ... until I learned more about the history and the attempted secession movement of South Jersey in the 1980s, [then] it started to make a lot more sense."
So where did these discrepancies in state aid come from??
"[I'm] not sure we can say definitively; some of it is historical and some of it is probably political," Harris explains. "I think also that before we had hard evidence, policy makers were in a difficult place to make adjustments."
But Shames stresses that she doesn't think this is purposeful. "I do not think there is some conspiracy here," she says. "These kinds of discrepancies usually result from history and accumulation of small differences over time."
To help tackle what comes next, Shames has some ideas. She says that be- cause of the study, a state budget expert noted that the formula used to appropriate state funds needs to be updated. "[Up- dating that formula] would be a good first step," she says. "I am also hopeful that our South Jersey representatives, armed with some systematic data now, can lobby on our behalf in Trenton."
Norcross plans to do just that, bringing the fight to Washington. "We have to keep organizing and working together to get our fair share," he says. "In Congress, I'm fighting for New Jersey's fair share of feder- al funding.We're making progress and have helped secure tens of millions of dollars through grants that will enhance our roads, expand access to educational opportunities for children and keep our communities safer.
"Rebuilding our communities is going to take investments in education, transportation, public health and especially jobs," he says. "Fighting for jobs has been my top priority. If a person has a good job, they're more likely to have better health care, and their child is more likely to succeed in school."
But Harris is hesitant to name just one area that could use more state aid.
"The idea of collective impact strikes me here—there is a need for economic development (to spur new jobs) but it also requires development of the workforce through education, but good education requires good health, and so on," Harris explains. "Parts of South Jersey require an 'iterative' community development process fueled by the infusion of public goods and services in multiple areas in a coordinated fashion over time."
At the end of the day, it's about the people of South Jersey, Shames notes.
"It is clear that South Jerseyans have felt like they have been getting the short end of the stick for a long time, but because [this] data takes a lot of time and some expertise (and creativity) to collect, analyze and draw conclusions about, we have not, up until now, had reliable figures to suggest that their feelings are not simply resentment."
Published (and copyrighted) in South Jersey Magazine, Volume 13, Issue 11 (February, 2017).
Article continues below
---
advertisement


---
For more info on South Jersey Magazine, click
here
.
To subscribe to South Jersey Magazine, click
here
.
To advertise in South Jersey Magazine, click
here
.
Author:
Rachel Morgan
Archives
---
More Articles