Best Doctors for Children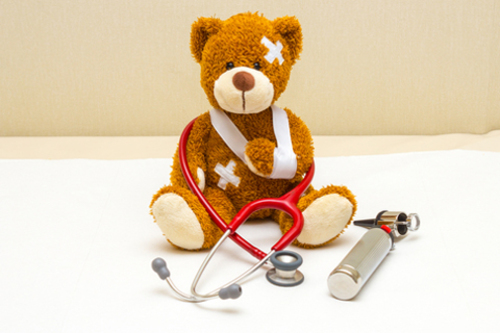 ...From the pages of South Jersey Magazine...
Anyone with children has spent their fair share of time visiting the doctor. Whether for routine checkups or sick visits, the confines of a physician's office almost become a home away from home. Spending that much time with your child's medical provider means you'll get to know them pretty well, so you better choose wisely. That's why we turned to our readers and asked them to nominate the Best Doctors for Children across South Jersey, shining a light on those who have made an impact in their family's lives, both professionally and personally. As a result, the doctors will see you now.
DEVELOPMENTAL PEDIATRICS
Dr. Persephone Jones
Deptford | Voorhees
(800) 416-4441
GENERAL PEDIATRICS
Dr. Christopher Amato
Gibbsboro | (856) 435-6000
Sewell | (856) 740-4440
Dr. Julie Ayres
Article continues below
---
advertisement


---
Related Articles
---

Cherry Hill | Collingswood
(856) 424-6050

Dr. Mark Backal
Sewell
(856) 863-9999

Dr. Wendy S. Cook
Sewell
(856) 582-0033

Dr. Joseph J. DelGiorno
Blackwood | (856) 228-1061
Mullica Hill | (856) 343-3910

Dr. April Douglass-Bright
Burlington | (609) 239-0306
Camden | (856) 342-2001
Sewell | (856) 270-4050

Dr. Samir Doshi
Voorhees
(856) 247-3921

Dr. John Giardino Jr.
Moorestown
(856) 235-0264

Dr. Bruce Gooberman
Cherry Hill
(856) 665-7337

Dr. Mohammed Hussain
Burlington
(609) 239-0306

Dr. Jacqueline M. Kaari
Sewell
(856) 582-0033

Dr. Leonard Kaplan
Cherry Hill
(856) 665-7337

Dr. Scott Kiehkmeier
Voorhees
(856) 751-9339

Dr. Richard King
Lumberton
(609) 261-4058

Dr. Angela Knestaut
Swedesboro | (856) 467-6660
West Deptford | (856) 879-2887

Dr. Lee Lerch
Gibbsboro | (856) 435-6000
Sewell | (856) 740-4440

Dr. Rhodoa Mangaser
Voorhees
(856) 857-0002

Dr. Jennifer L. McHugh
Marlton
(856) 988-7899

Dr. S. Jay Mirmanesh
Marlton | (856) 985-8100
Sicklerville | (856) 728-7900
Voorhees | (856) 753-7374

Dr. Mahbod Mohazzebi
Cherry Hill | (856) 795-3320
Sicklerville | (856) 875-7444

Dr. Howard N. Orel
Marlton
(856) 596-3434

Dr. Kenneth Panitch
Haddonfield
(856) 354-2211

Dr. Jared Pasternak
Sewell
(856) 863-9999

Dr. Yashvant Patel
Camden
(856) 757-3500

Dr. Florence E. Rosen
Cherry Hill
(856) 428-5020

Dr. Benjamin Rosenblum
Marlton
(856) 988-9101

Dr. Edward Rosof
Hammonton | (609) 704-8848
Marlton | (856) 596-3434

Dr. Harold Salvati
Blackwood | (856) 228-1061
Mullica Hill | (856) 343-3910

Dr. Richard C. Simmers
Sewell
(856) 582-0033

Dr. Mary K. Stailey-Sims
Woolwich
(856) 241-2111

Dr. Bruce Taubman
Cherry Hill
(856) 428-5020

Dr. John B. Tedeschi
Cherry Hill | Collingswood
(856) 424-6050

Dr. Rey Velasco
Cherry Hill | Collingswood
(856) 424-6050

Dr. Michelle Vital
Camden
(856) 757-3700

Dr. Jason Weber
Cherry Hill | Collingswood
(856) 424-6050

Dr. James Weidner
Haddonfield
(856) 428-3746

PEDIATRIC ALLERGY & IMMUNOLOGY
Dr. Eric W. Bantz
Medford
(609) 953-7500

Dr. Joel Fielder
Voorhees
(856) 435-1300

Dr. Eugene A. Gatti
Cherry Hill | Marlton | Sewell
(856) 988-0570

Dr. Alana Jones
Deptford
(856) 345-1401

Dr. Maria Lania
Voorhees
(856) 325-6755

Dr. Gregory Toci
Cherry Hill | Marlton | Sewell
(856) 988-0570

PEDIATRIC & ADOLESCENT GYNECOLOGY
Dr. Roberta Felsenstein
Turnersville | Voorhees
(856) 772-2300

Dr. Susan I. Kaufman
Cherry Hill
(856) 424-8091

Dr. Beverly Mikes
Cherry Hill
(856) 424-8091

PEDIATRIC ANESTHESIOLOGY
Dr. Amanda R. Burden
Camden
(856) 342-2425

PEDIATRIC CARDIOLOGY
Dr. Rose M. Cummings
Camden
(856) 342-2034

Dr. Aaron T. Dorfman
Voorhees
(856) 783-0287

Dr. Samuel S.Gidding
Deptford | Voorhees
(800) 416-4441

Dr. Katharine T. Levinson
Voorhees
(856) 783-0287

Dr. Steven B. Ritz
Deptford | Voorhees
(800) 416-4441

PEDIATRIC DERMATOLOGY
Dr. Analisa Halpern
Camden | (856) 342-2439
Marlton | (856) 596-0111

Dr. Warren R. Heymann
Camden | (856) 342-2439
Marlton | (856) 596-0111

Dr. Jonathan Winter
Sewell
(856) 589-3331

PEDIATRIC EMERGENCY MEDICINE
Dr. Sandra Grossman
Camden
(856) 342-2627

Dr. George F. "Trey" Katzenbach III
Turnersville
(856) 582-2500

Dr. Adam Richards
Turnersville
(856) 582-2500

PEDIATRIC ENDOCRINOLOGY
Dr. Daniel Doyle
Deptford
(856) 345-1401

PEDIATRIC GASTROENTEROLOGY
Dr. Ashish Dhawan
Camden
(856) 342-2001

Dr. Andrew B. Grossman
Voorhees
(856) 435-1300

Dr. Kimberly Isola
Camden | (856) 342-2001
Voorhees | (856) 751-9339

Dr. Matthew J. Ryan
Voorhees
(856) 435-1300

Dr. Vikas Uppal
Deptford
(856) 345-1401

Dr. Ritu Verma
Voorhees
(856) 435-0086

PEDIATRIC HEMATOLOGY- ONCOLOGY
Dr. Nicholas Evageliou
Voorhees
(856) 435-1300

PEDIATRIC MEDICAL GENETICS
Dr. Jaya Ganesh
Voorhees
(856) 968-7255

Dr. Rhonda E. Schnur
Camden | Voorhees
(856) 968-7255

PEDIATRIC NEPHROLOGY
Dr. Susan Conley
Sewell
(856) 582-0644

PEDIATRIC NEUROLOGY
Dr. Adel Amer
Sicklerville
(856) 404-9234

Dr. Liya Beyderman
Voorhees
(856) 309-8508

Dr. Charles Brill
Voorhees
(856) 309-8508

Dr. Michael H. Goodman
Camden | (856) 342-2001
Voorhees | (856) 751-9339

Dr. Mark Mintz
Gibbsboro
(856) 346-0005

Dr. Katherine S. Taub
Voorhees
(267) 425-5400

PEDIATRIC NEUROSURGERY
Dr. Jeffrey W. Campbell
Deptford | Voorhees
(800) 416-4441

PEDIATRIC OPHTHALMOLOGY
Dr. Debra Prieto
Woodbury
(856) 845-7968

Dr. Bruce Schnall
Camden | (856) 342-7200
Voorhees | (856) 772-9090

Dr. Amy R. Wexler
Medford | (609) 714-8761
Moorestown | (856) 234-0222

PEDIATRIC ORTHOPEDIC SURGERY
Dr. Joseph Abboud
Marlton
(800) 321-9999

Dr. Alfred Atanda
Deptford
(856) 345-1401

Dr. Pedro Beredjiklian
Marlton
(800) 321-9999

Dr. Theodore Conliffe Jr.
Marlton
(800) 321-9999

Dr. Mitesh Patel
Marlton
(800) 321-9999

Dr. Matthew Pepe
Marlton
(800) 321-9999

Dr. Peter Pizzutillo
Sewell
(856) 582-0644

Dr. John P. Salvo Jr.
Marlton | Sewell
(800) 321-9999

Dr. Apurva Shah
Voorhees
(856) 435-1300

Dr. Mark Wang
Marlton
(800) 321-9999

Dr. Michael Wolf
Sewell
(856) 582-0644

PEDIATRIC OTOLARYNGOLOGY
Dr. Brian Dunham
Voorhees
(856) 435-1300

Dr. Heather Nardone
Voorhees
(856) 309-8508

Dr. James Reilly
Deptford
(856) 345-1401

Dr. Donald Solomon
Voorhees
(856) 325-6516

Dr. Stephen Tai
Marlton
(856) 435-9100

PEDIATRIC PAIN MANAGEMENT & REHABILITATION
Dr. Deborah Cummings Reeh
Moorestown
(856) 235-6800

Dr. Sandra Grossman
Camden
(856) 342-2627

PEDIATRIC PLASTIC SURGERY
Dr. Oksana A. Jackson
Voorhees
(856) 435-1300

PEDIATRIC PULMONOLOGY
Dr. Louis Guernsey
Voorhees
(856) 309-8508

PEDIATRIC RADIOLOGY
Dr. Thomas Presenza
Cherry Hill
(856) 499-8779

PEDIATRIC REHABILITATION MEDICINE
Dr. Rochelle Haas
Voorhees
(856) 309-8508

PEDIATRIC SPECIALIST; ABUSED CHILDREN
Dr. Martin A. Finkel
Stratford
(856) 566-7036

PEDIATRIC SPECIALIST; CHILD & ADOLESCENT PSYCHIATRY
Dr. Consuela Cagande
Camden
(856) 342-2328

Dr. Leah Rosenkrantz
Marlton
(856) 857-8988

Dr. Jeffrey Simon
Cherry Hill
(856) 685-6510

PEDIATRIC SPECIALIST NEONATAL-PERINATAL MEDICINE
Dr. Jane Coleman
Stratford
(856) 346-6208

Dr. Vicky A. Fiedler
Camden
(856) 757-3826

Dr. Emil I. Mondoa
Camden
(856) 757-3988

Dr. Linda Slater-Myer
Camden
(856) 342-2265

Dr. Gary Stahl
Camden
(856) 342-2265

PEDIATRIC SPORTS MEDICINE
Dr. William Emanuele
Deptford
(856) 345-1401

Dr. Catherine Mayer
Cherry Hill
(888) 678-4632

Dr. Matthew D. Pepe
Marlton
(800) 321-9999

PEDIATRIC SURGERY
Dr. Edward Doolin
Voorhees
(856) 964-8219

Dr. Gary Nace
Camden
(856) 342-3250

Dr. Rajeev Prasad
Sewell
(856) 582-0644

Dr. Graham E. Quinn
Voorhees
(856) 435-1300

PEDIATRIC UROLOGY
Dr. Ernest Figueroa
Deptford
(856) 345-1401

Published (and copyrighted) in South Jersey Magazine, Volume 13, Issue 11 (February, 2017).
For more info on South Jersey Magazine, click here.
To subscribe to South Jersey Magazine, click here.
To advertise in South Jersey Magazine, click here.

Author:

South Jersey Magazine-- Editorial Staff
Archives
---
More Articles