The Joke's on Me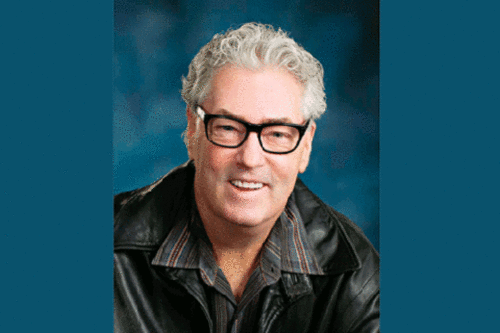 ...From the pages of South Jersey Magazine...
As a professional standup comic for over 35 years, people often ask me, "What is the worst show you ever did? What was the worst you ever bombed?" I always thought that was an odd question, but people really do inquire.
Now you would imagine that having performed approximately 8,000 shows, I would have a difficult time answering that question. There would be so many to choose from. But the truth is I have rarely bombed in my career. It's not because my material is so amazing that I am "bomb proof," it's just the overwhelming majority of my shows have been right here in the area where people generally know who I am before I hit the stage and that counts for a lot. But that doesn't mean I haven't had any rough shows.
But the worst? I don't even have to think about it. It took place right here in South Jersey! Wildwood Convention Center. Aug. 10, 1996. On the bill with Weird Al Yankovic. So in a month that celebrates April Fools' Day, here's the sad, sad tale.
I opened up for Weird Al at Valley Forge Music Fair earlier that year in June and had a tremendous show. And working Weird Al's crowd was not easy because for the most part it consisted of 9-yearolds with their parents. And that's the worst kind of crowd demographically. Where do you find middle ground with such an age gap?
Weird Al had to work the same crowd but he had a seven-piece band and a terrific visual show with slides and films. I'm out there on my own and if a joke doesn't work, you know it. Believe me, you know it.
But I did so well, they asked me to perform the next night in Long Island. They chauffeured me up, paid me more money and I had another strong show.
So when the tour circled back around in August to Wildwood, I was asked to work with Weird Al again and I took the gig. Piece of cake, right? Not so fast.
It's August and it's 100 degrees and it's even hotter than that inside Wildwood Convention Center. It's so sweltering that it destroys the soundboard and they have to go out and get a new one. And it's not like you can acquire one at the Boardwalk store selling "I'm With Stupid" t-shirts. The show is already an hour and a half late. I am not advertised as being on the bill and the crowd has been chanting, "We want Weird Al" for 40 minutes.
I seek out the promoter and tell him that it would be ill-advised to have me go on and don't even worry about paying me. I'm staying over in Sea Isle and that it would be no big deal for me just to go home. But he insists I go on.
Well, there's this blonde DJ from a local radio station who's going to go out on stage to this effect. "Hi everybody! I'm Laura from WEAK's Lou and Laura Morning Show. Are we ready to have a good time?!" And the crowd starts booing her. The "We want Weird Al" chant starts up again. Ten-year-old boys are yelling, "Take off your top!"
I'm in the wings freaking out. To hell with the promoter, I'm thinking. I'm trying to signal her to just introduce Weird Al, but she brings me on anyway.
All I can tell you is that the next four minutes were the longest of my life. Yeah, you read that right; four minutes! The blonde DJ has to scream my introduction over the jeers and "Weird Al" chants. It's the first time in my career that I have walked out to boos. They don't let up when I step up to the microphone. I try a joke but the audience doesn't even hear me over the din. Shoot, I can't even hear myself. This is what the Beatles must have felt like at one of their live shows.
The sweat starts pouring down. It's not flop sweat, it's 100-degree sweat. It's fear-for-my-life sweat. Now when a comic's show is going badly, there are little tricks of the trade you can pull off to hopefully turn shows around. But I had never been in a situation like this before and I can't think of a damn thing to get me out of it. "We want Weird Al!" "We want Weird Al!" "Boooooooo!" I felt like Christopher Walken in the climactic scene of The Deer Hunter.
I try another joke. Nothing. Seriously, they can't even hear me. And I'm supposed to do 30 minutes! A light bulb goes off in my head. I literally start running from one end of the stage to the other jumping up and down like a maniac. I'm practically doing jumping jacks. The whole time I'm screaming "Do you want Weird Al?! Do you want Weird Al to come out?" "YES!" the 5,000 in attendance scream back.
"Then you're going to have to quiet down while I introduce him." This actually works and the animals pipe down for a moment. I stop jumping up and down, turn to the crowd, and bellow "I have a message from Weird Al." The audience gets even quieter. "Weird Al has asked me to tell all of you to go enjoy yourselves!" Except I don't say "enjoy" and I storm off.
Four minutes. That's how long I was out there. Backstage it's a madhouse. There's some sort of Wildwood city councilman yelling at me: "You can't use that language in front of kids!" I tell him to do the same exact thing I just asked the crowd to do. I see a door and I push it open just hoping it will get me out of there. It does and I'm out on the streets.
Now all of this sounds like I was real macho about what went down, but when I get to my car I'm so rattled I can't get the key (this was before those key fob things) in my car to open it. Inside the car I had to fight back tears, but at least I could look myself in the mirror and know that no one in the Convention Center saw me like this. Not that this thought made me feel any better.
To make matters worse, my buddy Dave (who I really didn't know that well at the time, but whom I became close with later) was at the show with his kids and over the last 20 years has never let me forget it. Thanks, Dave.
Big Daddy Graham is a renowned stand-up comedian and overnight personality on SportsRadio 94WIP. Check out his new podcast, Big Daddy's Classic Rock Throwdown, at BigDaddyGraham.com.
Published (and copyrighted) in South Jersey Magazine, Volume 14, Issue 1 (April, 2017).
Article continues below
---
advertisement


---
For more info on South Jersey Magazine, click
here
.
To subscribe to South Jersey Magazine, click
here
.
To advertise in South Jersey Magazine, click
here
.
Author:
Big Daddy Graham
Archives
---
More Articles