A Rallying Cry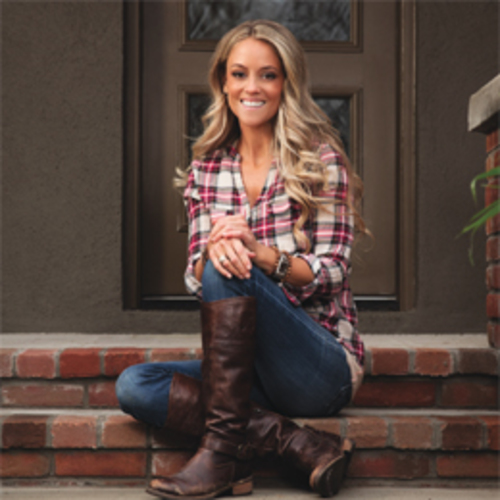 ...From the pages of South Jersey Magazine...
If anyone knows the value of making something old new again, it's Nicole Curtis. As a self-taught home rehabber and designer, Curtis' passion for salvaging old homes and restoring overlooked communities has attracted a multitude of fans and translated into the successful HGTV series Rehab Addict, which will be going into its eighth season.
Her petite frame doesn't stop her from getting her hands dirty. Curtis is far from dainty, with a booming voice that manages to carry over loud machinery and an attitude that is eager to dive right in and do whatever it takes to get the job done. South Jersey Magazine and the students at Winslow Township Middle School had the fortune of witnessing Curtis in action in late April. As the recipient of the first place $15,000 grant awarded by Bernzomatic's Find Your Fire Community Grants Program, the middle school students were hard at work building an outdoor classroom and garden space that would be utilized for STEM education.
Students measured and drilled holes in wooden benches and planted herbs in raised garden beds with Curtis by their side offering words of encouragement— while also reminding them to hydrate. She is a mom too, after all. A project like this, she says, speaks to the core of everything she stands for.
"I'm a mom and my background is actually in elementary education, and it's so important to show kids today that they can go outside and build," she says. "If you allow them to do that, then they are going to choose that, all day, any day. I think at this age we expect them to be adults and they're not. They are still growing; their minds are growing so we need to encourage them to be creative."
She was especially excited about the outdoor classroom project. "This is what we need in our schools. It kills me we don't have recess in our schools," Curtis says. "As adults, we can take a lunch break and go for a walk, but we expect children to stay inside all day. That's why this is such a cool project that all of the students will be able to use."
Curtis says she was about the same age as these students when she really started to become interested in math and science, and when she realized she was physically strong enough to pick up tools and start building on her own. It's a passion she honed for years, never imagining it would become a career.
"What I do now, it wasn't a job offered at career night [in school]," she says. "I didn't come from great means, but I decided my zip code wasn't going to determine how my life turned out… It wasn't easy. I had to do many different things to finance what I do now and it all paid off. If you have a good work ethic, everything else will follow."
Curtis equates rehabbing houses with rehabbing the community around them. Many of the projects showcased on Rehab Addict take place in Detroit, where historical properties are crumbling in disrepair, yet she sees their potential. "I don't believe in a disposable community; I'm an environmentalist," she says. "The fact that people will tear down an entire house … just to put up new materials that are more hazardous than the old materials has always freaked me out."
She says these days, home buyers are actually looking for historical elements in the homes they buy. "Buyers will buy what you show them, and in my houses you'll get stuff that is historically accurate. That's the difference," Curtis says. In a tweet she claimed to prefer some people's "before" pictures over the "after."
"I always say that. Don't fix what isn't broken. Old homes are already fabulous," she says, adding that homeowners should listen to a contractor who says restoration is worthwhile. "If someone says they want to tear up and replace original hardwood flooring because it has a few gauges in it, then a good contractor will explain how he can refinish them. Education and research is key.
Published (and copyrighted) in South Jersey Magazine, Volume 14, Issue 3 (June, 2017).
Article continues below
---
advertisement


---
For more info on South Jersey Magazine, click
here
.
To subscribe to South Jersey Magazine, click
here
.
To advertise in South Jersey Magazine, click
here
.
Author:
Liz Hunter
Archives
---
More Articles