A Special Circle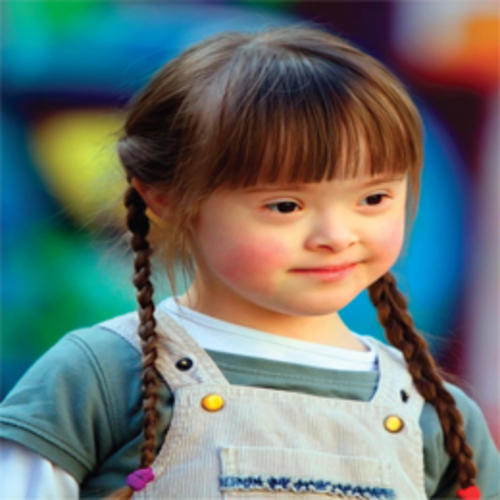 ...From the pages of Suburban Family Magazine...
As the old adage goes, "It takes a village to raise a child," but what about when that child is on the autism spectrum, has Down syndrome or has another learning disability? Oftentimes regular education and sporting programs can't handle the extra attention and instruction that those special needs individuals crave. Thankfully, the special needs community in South Jersey continues to band together to improve the quality of their available services and create opportunities for any and all disabilities.
Encouraging Activities
For Grace Sweeney, the mother of 7-year-old Genevieve who is on the autism spectrum, the special needs community has helped her find activities for her daughter and parent her in a different way than she had before.

"It has helped me open my eyes and see things from Genevieve's point of view," says Sweeney. "She takes everything you say literally and other parents have taught me how to explain things in terms she can understand." To give Genevieve social interaction—as well as physical fitness—Sweeney has found a sanctum at the Flyers Youth Special Hockey program in Voorhees and the Marlton Rec Council Sports Unity Program.
Article continues below
---
advertisement


---
"Attending events with other special needs families is a blessing. We don't get the stares and questions like 'what's wrong with her?' if she's having a meltdown or doing 'scripted' talking," says Sweeney. "It gives Genevieve a chance to interact socially with other kids. We've noticed the more she interacts with neuro-typical kids, the more she models their behavior and speech. We'd love for it to happen on more of a regular basis."

Team Manager Erica Hunter with the Flyers Youth Special Hockey program says it provides an opportunity for ages 5 and up with developmental disabilities such as Down syndrome, autism and other learning delays to participate and learn about the game of ice hockey. "Each week the program strives to teach and build skating and hockey skills along with self-esteem, confidence, responsibility and teamwork in a non-competitive environment," says Hunter.

With no skating or previous hockey experience needed, Hunter says the team incorporates a learn-to-skate program in their sessions. The program is non-contact and non-competitive and full equipment for players is provided at no cost whatsoever.

"We strongly believe in providing all individuals the opportunity to play ice hockey. We provide a program that allows members of the special needs community to try a new sport and develop new skills," says Hunter. "Our coaches and buddies work with the players on-ice, which allows the parents to be spectators. Our parents experience the game of hockey in the same way as mainstream parents: simply watching and cheering on their kids."

Mark VonBerg, the head coach for the Flyers Youth Special Hockey team, is also the founder and commissioner for the Marlton Rec Council Sports Unity Program.

"The program is designed for kids with disabilities," says VonBerg. "We provide these kids an opportunity to build self-esteem, gain confidence and feel a part of a team while making friends. My goal was to provide a program that everyone could afford, so we offer the program at no cost to the families and it's open to everyone, regardless of residency."

Reaching Their Potential
In addition to sports programs, the South Jersey special needs community also offers a number of programs and educational outlets to help these individuals grow to their fullest potential.

Striving to provide opportunities for children and adults facing diverse challenges to maximize their potential, Bancroft is the largest organization in New Jersey providing education, support and services to children and adults with autism, other intellectual and developmental disabilities and individuals in need of neurological rehabilitation.

"From birth through age 3, we work with school districts and families to provide early intervention services so each child starts his or her education on the best possible note," says Bancroft's President and CEO Toni Pergolin. "Children ages 3 through 9 attend The Bancroft School's early education program before entering the elementary and high school transition programs in their later school-age years."

Students benefit from individualized learning and specialized programs in speech, occupational and physical therapies, alongside their educational program, and Bancroft also provides robust recreation and socialization opportunities.

Archway Programs of Atco is another organization that benefits the special needs community by giving care to individuals from birth through age 100. "Our goal is to give [individuals] the education, support and tools that they need to be successful in everyday life," says Executive Director Susan Lafferty. "We do this all while living our core values which are safety, individuality and compassion."

While Archway offers special education schools, before and after school programs for younger children, partial care for young children and adults with mental health disorders, adult counseling and therapy, adult partial care and treatment programs and many more services, most notable are their job programs. Oncampus jobs include woodworking, candle making, graphic arts, broadcasting in their TV studio, working at the campus' TD Bank and landscaping/maintenance. Off-campus work includes establishments like Marshall's, Dunkin' Donuts, ShopRite, Virtua, The Fountains, Chocolate Heaven and the list goes on.

"We can't expect people with disabilities to fit our expectations, we need to meet theirs," says Lafferty. "If someone has a rare disability that's not common, we need to adapt and find the support to meet their needs."

Executive Director Alfred Minicozzi of Crescent Hill Academy works off the motto that their school's mission is to give therapy, compassion and education as exceptional as your child is. Serving any mobility disabled child living in the South Jersey area, ages 3 through 21, they have served children from Cherry Hill, Pennsauken, Cinnaminson, Delran and Lenape school districts. "Crescent Hill Academy offers a curriculum based on each individual child's needs, as well as IEP based on the student's needs," says Minicozzi. "We offer the most therapy out of any school in the area. We strive to help each child reach their utmost potential that he or she could possibly do, academically as well as therapeutically."

With a three student to one instructor ratio, Crescent Hill offers the most attention your child could possibly get. "Our art therapy staff is phenomenal and surpasses any art therapy staff out there because they are dedicated to helping each child succeed every day in every way," says Minicozzi.

Another educational institution providing service across our area is Y.A.L.E. School. Providing a structured, enriched and safe environment that meets each student's educational needs, Y.A.L.E. School's mission is to help each student develop the knowledge and skills needed to function as a self-sufficient and responsible citizen of society.

For students ages 5 through 21 with social and learning disabilities, they can be placed in Y.A.L.E. School by their sending districts at no charge to their parents.

"Complementing formal instruction with community-based experiences is the essential framework of our program in every grade, from the elementary years through age 21," says Assistant Director Margaret Chapman. "When Y.A.L.E. students move on to employment or college, they are far more likely to seek out and welcome opportunities because they have already experienced success in natural settings during their years at Y.A.L.E. School."

While it comes as no surprised that raising a special needs child can be challenging at times, it's obvious that there is an entire community behind each and every child there to provide them with the tools to prosper in all aspects of life.

"Although we face many challenges and a very uncertain future with Genevieve, I wouldn't change her for anything," says Sweeney. "She's taught [our family] to stop and laugh. She has taught us what unconditional love really is."
© SouthJersey.com 2017. All rights reserved. This article or parts thereof may not be reprinted or reproduced by any other party without the express written consent of SouthJersey.com. For more information, please call 856-797-9910.
Author:
Kaytlyn Mroz
Archives
---
More Articles