Wedgewood Looks to Defend Tri-County...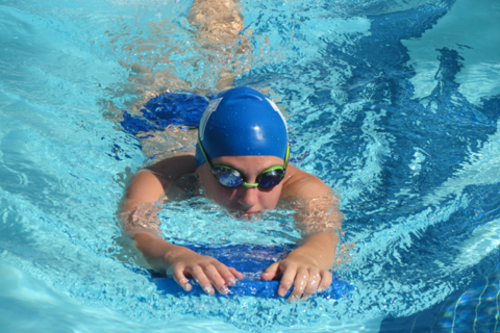 Wedgewood Looks to Defend Tri-County Swim Championship
The regular season in the 34-team Tri-County Swim team is over, as fast as the swimmers competing. Now the teams will gear up for the biggest meet of the year, the 61st annual Bert German Tri-County Swim Championships Aug. 5-6 at Wenonah Swim Club.
In the past few years there hasn't been much suspense. Wedgewood of Haddonfield has won the past four Tri-County championships.
Last year it wasn't close as Jim Villa's Wedgewood Ducks scored 855.5 points while second place Wenonah had 470.
This year things are expected to be much closer. In fact after winning the A Division title six years in a row, Wedgewood finished second this season to Pomona of Cinnaminson.
Pomona scored a 281-272 opening week win over Wedgewood enroute to going 5-0 and winning the A Division.
So one would think that Pomona and Wedgewood are the two teams that will battle for the championship.
Wedgewood was second in Division A with a 4-1 record, followed by Wenonah (3-2), Deerbrook of Medford (2-3), Greenfields of West Deptford (1-4) and Pheasant Run of Cinnaminson (0-5).
Wedgewood is off until the Tri-County championship, but Pomona will compete in this weekend's Burlington County championship, known as the Jack Hafner Invitational. This year's meet will be hosted by Pheasant Run and the hosts, along with Pomona and Deerbrook are the contenders from Division A.
In Tri-County the top team in every division but A, advances to the next division for the following season while he bottom team in every division but F, drops down a division the following season.
All six of this year's division winners had 5-0 records. Here are the champions:
Division B: Old Orchard of Cherry Hill.
Division C: Woodstream of Evesham Township
Division D: Woodcrest of Cherry Hill
Division E: Gibbstown
Division F: Whitman Square of Washington Township
Winning the Tri-County championship is one of the most prestigious championship in any summer South Jersey sport. That is because there are so many competitors. There are an estimated 4,000 swimmers on the 34 teams and up to about 1,500 will qualify for the Tri-County championships.
What also makes summer swimming unique is that the teams are co-ed and they range from 8-and-under to 15-18. That means the contributions of the young 8-year-olds is just as important as the 18-year-olds.
And it's nice to see the teams bond together, with the older swimmers acting as mentors for the younger ones.
Couple that with a potential close race for the championship and this year's Tri-County Meet could supply some suspense that has been missing the last few years when Wedgewood has been a dominant team.
Photo by Marc Narducci: Wedgewood swimmer
© SouthJersey.com 2017. All rights reserved. This article or parts thereof may not be reprinted or reproduced by any other party without the express written consent of SouthJersey.com. For more information, please call 856-797-9910.
For more Local Sports features, visit our South Jersey Sports page.
Article continues below
---
advertisement


---
Author:
Marc Narducci
Archives
---
More Articles