Recent Weather Takes Its Toll On...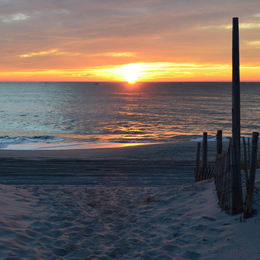 Recent Weather Takes Its Toll On Margate Beaches: 'It's Creating A Hazard'
MARGATE, NJ (CBS) — This past weekend some Jersey shore towns suffered flooding from heavy rain, and in one Atlantic County town, the recent storms created an even bigger mess.
Margate has been losing its fight with the state over the construction of sand dunes, but now the town has another reason to complain: the rain has made the newly built dunes look like moats.
"It's unsafe, it's unsanitary, it's ugly," said Mayor Michael Becker.
He says it's a health issue, birds swimming and leaving waste in the stagnant water, making perfect breeding conditions for mosquitoes.
"The water is still there," Becker said.
Becker says people can't get to the beach, without walking through the ponding water, which in parts is a foot and a half deep.
"It's creating a hazard," he said.
Becker explains that the ongoing project which began early this month has deterred visitors, and is now impacting local business owners.
"They're complaining about the timing, they are complaining about the lack and loss of business," he said.
Margate's mayor says they will also be testing the water's bacteria levels this week.
"It wouldn't surprise me if the bacteria tests come back bad that we would have to take some sort of legal action," he added.
Article continues below
---
advertisement


---
Author:
http://philadelphia.cbslocal.com/2017/07/30/one-shore-town-says-recent-weather-has-taken-its-toll-on-their-beach-front/ --Kristen Johanson
Archives
---
More Articles