Repair Work Suspends Part Of NJ...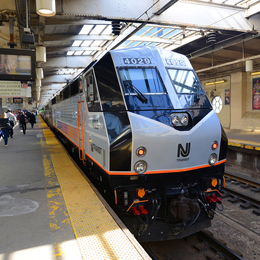 Repair Work Suspends Part Of NJ TRANSIT Atlantic City Rail Line
PHILADELPHIA (CBS) – Traveling between Philadelphia and New Jersey will be a little tougher these next few weeks if you rely on public transportation.
Friday, a truck struck a rail bridge on the Atlantic City Rail Line in Pennsauken. The line hasn't been operating between Philadelphia and Cherry Hill since.
"New Jersey Transit track inspectors determined that the tracks sustained significant damage and outside contractors have been brought in to assist with the repairs," explains New Jersey Transit's Nancy Snyder.
Those repairs will keep the line closed for the next two weeks between those two spots.
"While we're experiencing this, substitute bus service will continue to operate between Cherry Hill and Philadelphia," Snyder says.
And she says riders have other choices too.
"They have the options of traveling with PATCO as well as the River Line and then all South Jersey bus routes," adds Snyder. "They will be cross-honoring the rail passes for our customers who are impacted by this."
Her advice to those customers…
"Plan ahead and allot for some extra time."
Editorial credit: jiawangkun / Shutterstock.com
Article continues below
---
advertisement


---
Author:
http://philadelphia.cbslocal.com/2017/07/30/repair-work-nj-transit-atlantic-city-rail-line/ --Andrew Kramer
Archives
---
More Articles