Margate To Sue Department Of Environmental Protection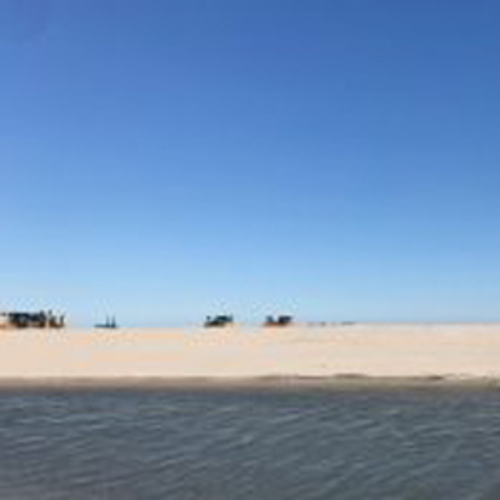 MARGATE, N.J. (CBS) — Leaders in Margate say they will sue the New Jersey Department of Environmental Protection and seek an injunction to a controversial dune construction project.
Recent heavy rains left large pools of water on Margate's beaches. The pools are sitting in newly built, state-ordered sand dunes and created what officials call a safety hazard.
The Army Corps of Engineers is working to pump the water out.
"We passed a resolution to hire an attorney to immediately apply to Superior Court for a temporary restraining order and an injunction to stop this program," said Mayor Michael Becker.
Becker says the community fought the dune-building project from its inception, arguing their town is already protected from the ocean by bulk head
Gov. Chris  Christie ordered the dunes after Hurricane Sandy.
"Let's get back to the drawing board and sit down," Becker said. "And I think this time the Army Corp of Engineers and the Department of Environmental protection should listen to us, because we were dead on."
The NJDEP on Wednesday referred all questions related to Margate to the Office of the Attorney General. Their official response just is "no comment" due to the potential lawsuit.
Meanwhile, the Army Corps of Engineers says there are taking 3 steps to improve the lake problem:
Using four pumps to get all the water out of the lake.
Adding at least a foot of sand to all of the basins where the water collected.
Constructing more beach paths to restore access to affect beaches.
Margate has temporarily closed most of its beaches after tests showed high levels of bacteria in the ponding dune water, 18 inches deep in some parts.
Article continues below
---
advertisement


---
Author:
http://philadelphia.cbslocal.com/2017/08/02/margate-suing-dune-project/
Archives
---
South Jersey Coronavirus (COVID-19) Developments (February 26)
South Jersey Coronavirus (COVID-19) Developments (February 23)
South Jersey Coronavirus (COVID-19) Developments (February 19)
South Jersey Coronavirus (COVID-19) Developments (February 12)
South Jersey Coronavirus (COVID-19) Developments (February 5)
South Jersey Coronavirus (COVID-19) Developments (February 1)
South Jersey Coronavirus (COVID-19) Developments (January 29)
South Jersey Coronavirus (COVID-19) Developments (January 28)
South Jersey Coronavirus (COVID-19) Developments (January 22)
South Jersey Coronavirus (COVID-19) Developments (January 21)
South Jersey Coronavirus (COVID-19) Developments (January 14)
South Jersey Coronavirus (COVID-19) Developments (January 8)
South Jersey Coronavirus (COVID-19) Developments (January 4)
South Jersey Coronavirus (COVID-19) Developments (December 23)
South Jersey Coronavirus (COVID-19) Developments (December 21)
More Articles