New Law To Crack Down On Animal Cruelty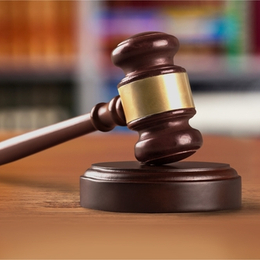 NEW JERSEY (CBS) — Monday New Jersey Governor Chris Christie signed than 50 bills into law, and one in particular looks to crack down on animal cruelty in the Garden State.
What this has done is strengthen the animal cruelty laws in New Jersey while also making the "cruelly restraint" of a dog criminal offense
"He was called butch the junk yard dog and he was out all the time," said animal advocate Janice Fisher.
There's a name for others like butch they're called "Chain dogs."
"A dog is a social animal," Fisher said. "A highly social animal and they are not lawn ornaments so to me for a dog to me tethered up 24/7 I think it's cruel."
So does the state of New Jersey.
Under a new law signed into effect this week dogs can no longer be chained or tethered outside overnight between the hours of 11 p.m. and 5 a.m.
Plus if a dog is chained for more than 30 minutes during the day — they must be fixed to a lightweight chain or rope at least 15 feet long, and have access to sanitary water and sufficient shelter.
"Four walls and a roof a floor, you're even going to have to clean up debris," she said.
And when it comes to inclimate weather?
"You cannot have your dog tethered longer than 30 minutes unless you're present."
Janice fisher worked closely with the effort to see this bill through. She says while the law goes immediately into effect, dog owners will be given a chance to adjust.
"This is not just going to be violations and fines they are going to get a warning," she said.
It's mandated in the law so then you have a certain number of days to correct that.
The only part of this law that does not apply immediately pertains to keeping a dog tethered overnight. The state is giving homeowners 180 days to find a safe alternative, and Pennsylvania has a similar law that will go into effect later this month.
Article continues below
---
advertisement


---
Author:
http://philadelphia.cbslocal.com/2017/08/08/new-law-seeks-to-crack-down-on-animal-cruelty-in-new-jersey/ -- Alexandria Hoff
Archives
---
More Articles