Police Warning: Man Tries To Lure Girl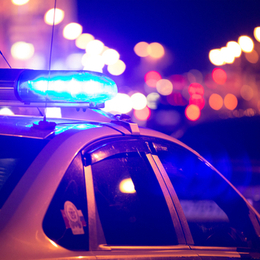 HADDON TOWNSHIP, NJ (CBS) — Haddon Township Police are alerting the public to a luring attempt of a young girl that occurred Sunday.
Police say the incident took place along the 200 block of Addison Avenue in the Westmont section of Haddon Township.
They say a young girl was riding her bike when an unknown white man drove up to her, and told her that her parents had sent him to pick her up.
Investigators say the man was described as being in his late 30s to 40s, with a light-colored skin complexion and dark-colored hair.
He is said to have no facial hair and was seen wearing thin silver framed, low profile, corrective vision glasses.
Police say he last seen wearing an orange color short sleeve collared shirt with no noticeable writing or emblems. The young girl also told authorities that she recalled the man having hairy arms and a silver ring on his left hand ring finger.
The vehicle is described as a 4-door sedan, possibly a 2003 gold or tan 4-door Hyundai Elantra GLS bearing unknown New Jersey registration.
Investigators say the vehicle possibly has a discolored driver's side rear panel. It is possible that this part of the vehicle was newly painted and does not exactly match the color that is seen on the rest of the vehicle.
If anyone has additional information they are asked to contact Haddon Township Police Detective Timothy Hak at (856) 833-6209 or send information via email to: THak@HaddonTwpPolice.com
Article continues below
---
advertisement


---
Author:
http://philadelphia.cbslocal.com/2017/08/07/haddon-twp-luring-attempt/
Archives
---
More Articles