Eagles Jason Peters Still Going Strong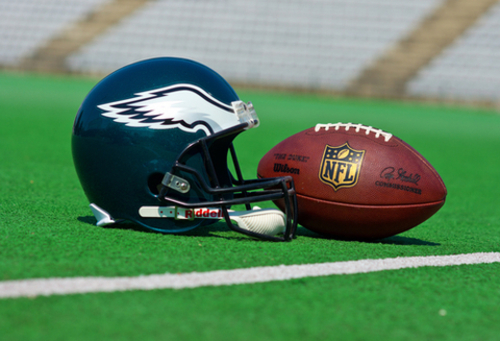 We always have to give the disclaimer that it is only a preseason game, but the absence of Jason Peters last week was glaring on the Eagles offensive line.
Conventional wisdom has Lane Johnson moving from right tackle to left tackle to eventually replace Peters. The Eagles have to hope that it isn't anytime soon.
Peters is 35 and before last season there were whispers that he might be close to the end. Then last year he played all 16 games while earning his ninth Pro Bowl selection, including his seventh with the Eagles.
He missed this season's second preseason game, a 20-16 win over the Buffalo Bills, due to personal reasons although has since returned to the team.
In his absence, Johnson moved to left tackle and didn't have the best of games.
That is not to say that Johnson can't one day be a top-flight left tackle. He already is one of the best right tackles, although moving to the left and the blindside of the quarterback is different.
Peters has been confounding the experts for a while. He missed the 2012 season with an Achilles injury. Since then he has missed just two games over the last four years.
Peters is listed as 6-foot-4 and 328 pounds. He probably weighs more than his listed number but still has great, nimble feet which makes him an effective in pass protection.
Peters began his career as a tight end. It's hard to believe he went undrafted out of the University of Arkansas.
The Buffalo Bills signed him for a $5,000 bonus and employed him at tight end. Peters was far from an instant hit.
He began on the practice squad and finally got to a game in November, playing tight end and tackle. Peters only appeared in five games as a rookie.
He switched to tackle in 2005, playing on the right side and moved to left tackle the next year.
Peters has been a fixture there ever since.
In April of 2009, the Philadelphia Eagles acquired Peters in one of the best trades in franchise history. Buffalo received a first round pick in 2009, a fourth-round pick in 2009 and a six-round pick in 2010.
There is speculation not only how long Peters will play, but whether he will stay at left tackle. There have been talks about moving him inside to guard, but if he keeps playing the way he did in 2016, there should be no consideration to moving him.
Eventually Peters will slow down, but right now, he is manning arguably one of the most important positions in football at a continued high rate.
Article continues below
---
advertisement


---
Author:
Marc Narducci
Archives
---
More Articles