25 Year Old Killer Search Continues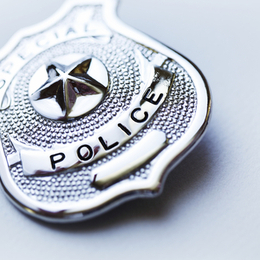 Twenty-five years after a South Jersey woman was murdered en route to college in Iowa, investigators in the Midwest say they're making progress in finding her killer.
Twenty-one-year-old Tammy Zywicki of Marlton had dropped off her brother at a college in Illinois and was driving to Grinnell College in Iowa to start her senior year when she went missing in 1992.
Her car was abandoned on a stretch of Interstate 80 near Utica, Illinois. Her body was found some 500 miles away in Missouri.
The case continues to be investigated by the FBI as well as Illinois State Police. Lieutenant Jeff Padilla has been working the Zywicki case for the last six years.
"We've made some real progress," Padilla told KYW Newsradio. "It has been a long, arduous process, but we feel that we are certainly closer today, more than ever before, to solving this case."
New DNA procedures are being used on items found in the car, but authorities are also looking for things Tammy had on her person that cannot be located.
Among them: a Canon 35 mm camera, a musical wrist watch that played "Raindrops Keep Falling on My Head" and a red and white soccer patch monogrammed with the words "St. Giles Soccer Club, Greenville, South Carolina."
Padilla says he's in touch regularly with Tammy's mother Joanne, now living in Florida, to keep her in the loop. There's also a $50,000 dollar reward for information that leads to Tammy's killer.
Anyone with information is urged to contact any FBI office or the Illinois State Police at 815-726-6377.
Article continues below
---
advertisement


---
Author:
http://philadelphia.cbslocal.com/2017/08/24/investigators-continue-search-for-killer-of-marlton-woman-25-years-ago/ - David Madden
Archives
---
South Jersey Biz Digital Edition
Man Accused Of Trying To Kill Toms River Police Detective
School Bus Driver Charged In Crash That Injured 8 Students In South Jersey
Man Gets 40-Year Sentence For Killing Couple In Their Camden Home
Police Searching For Man Who Allegedly Sexually Assaulted Woman In Camden Home
Gov. Murphy Says Bill To Legalize Recreational Marijuana In NJ Short On Votes
Lindenwold Man Sentenced For Shooting Camden County Metro Officer In Leg
1 Dead, 3 Injured In Shooting At Camden After-Hours Club
Camden City Council Puts Brakes On Limiting Roadside Memorials After Hearing From Grieving Families
Increased Security At Clearview Regional Middle School After Bomb Threat Discovered In Bathroom
Homeless Veteran Johnny Bobbitt Pleads Guilty In State Court For Role In GoFundMe Scam
Driver Killed In Single-Vehicle Crash After Truck Found Overturned On Field Near High School In Woolwich Township
2 Dead In Multi-Vehicle Crash In Gloucester County During Winter Storm
Prosecutors Probe Slayings Of 2 Shot In Idling Car In Camden
Gloucester County Dealing With Recent Spike In Hepatitis A Cases
More Articles