Teens Provide Body Armor To Police K9s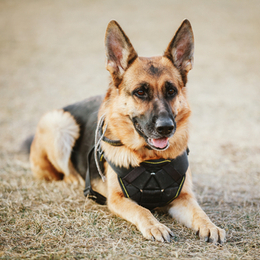 LAUREL SPRINGS, N.J. (CBS) – A couple of Camden County high schoolers are on a mission to help police dogs who keep us safe….by returning the favor.
Before they start their senior year at St. Augustine Prep, Michael Rebbecchi and Devon Osgood spent their summer giving back.
"What we did was raise money to buy Kevlar vests for police dogs and we're presenting them to the Gloucester Township Police Department," Rebbecchi explains.
"They need protection because a lot of counties don't have the funding to provide the vests so we saw this gap that we could fulfill," says Osgood.
They presented Gloucester Township Police K9's Sarge, Cody and Nico with their new armor during a special ceremony Monday night.
"We really put a lot of time into this and to see the result is really fun to watch," says Rebbecchi.
"They're very special and a great asset to our community. To see all this work bring itself up to one night is really great," Osgood adds.
Gloucester Township Police Department Chief Harry Earle says the K9's deserve this.
"They do so much," he says. "I mean they help find missing children, they recover narcotics and they protect all the officers here at Gloucester Township Police Department and across the community so it's important we keep them safe, and because of Devon and Michael they are keeping them safe and keeping everyone safe."
And he assures these vests will go to good use.
"These K9's can face very dangerous situations," says Earle. "Sometimes they're at the very front line facing tough conditions and these vests will help protect them for sure."
Earle says it's always nice seeing the community get involved with the department.
Article continues below
---
advertisement


---
Author:
http://philadelphia.cbslocal.com/2017/08/28/body-armor-police-k9s/ - Andrew Kramer
Archives
---
More Articles