SummerFest Heads To Cape May County Zoo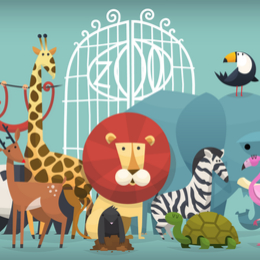 CAPE MAY COUNTY, N.J. (CBS) — Cape May County is known for its beautiful shore points.
But it's so much more than that.
Just miles away from Cape May is one of the best zoos in the country — and it's free.
Nestled in the woods on 85 acres, off Route 9 in Cape May Court House is a zoo home to 200 species.
But it's safe to say two of the zoo's newest residents are also the most popular.
Meet the Cape May County Zoo's snow leopard cubs.
"Snow leopards are easy to recognize with that long tail and big wide paws," said Senior Education Keeper Kendra Verity. "Their ears are very small, their nose are close to their face, all to keep their body parts protected for that cold weather."
At just three months old, they're only 20 pounds. Eventually, these cubs will at least triple in size and look like mom.
This is the first litter for Tysa. Her cubs were bred at the zoo as part of a program dedicated to the survival of endangered species.
"These two female cubs, it'll be determined where their genetics are needed, and they'll go to zoos where they're needed," said Verity. "They'll be tracked their whole lives to make sure their genetics never cross with any of their relatives."
The snow leopard cubs don't have names yet. You can vote for the names online. They will be announced on Labor Day.
Meantime, scheduled to open at the zoo in September is the new primate habitat.
The $1.2-million upgrade features grand viewing windows, plus easy access to the outdoors for the De Brazza's and black howler monkeys that will eventually call it home.
Their new space also features nearly invisible net that practically disappears in pictures.
"They'll have much more room. Their habitat is designed specifically for them. The viewing areas will be amazing," said Verity.
Besides simply strolling the grounds, the zoo also offers special programs. Like, animal encounters with Baby Zee the Giraffe that get you up close and personal.
The Cape May County Zoo is one of only a few free zoos in the entire country also accredited by the Association of Zoos and Aquariums. Meaning, it's held to the highest standard of care and focused on conservation.
And it's all right here in the Delaware Valley.
"It's like the hidden secret of Cape May County," said Verity. "It's something we're very proud of and would like everyone to come out and enjoy it."
The Cape May County Zoo is open seven days a week, every day of the year except Christmas. The zoo is free and relies on the kindness of others.
For more information, click here.
Article continues below
---
advertisement


---
Author:
http://philadelphia.cbslocal.com/2017/09/01/summerfest-heads-to-cape-may-county-zoo/ - Jan Carabeo
Archives
---
More Articles