Falling for an Extended Summer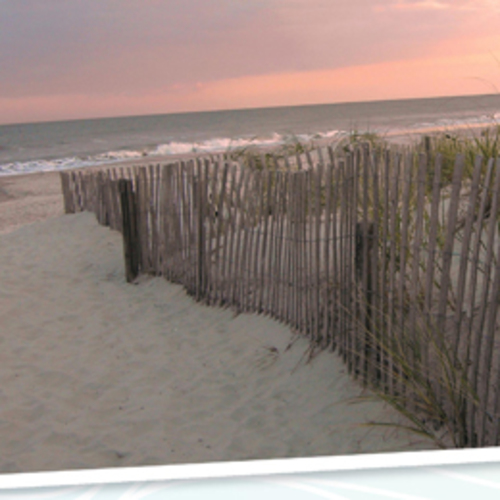 ...From the Pages of South Jersey Magazine...
When summer unofficially draws to a sunset-filled close, beach goers commence the packing away of their swimsuits, begin to stow away their salt-riddled paddleboards and return to a more quaint and familiar territory, back into their hometowns of South Jersey. For other travelers, however, their summertime fulfillment goes beyond Aug. 31 and into what some consider to be an "extended summer."
While for years Labor Day has traditionally signified the official end of the summer season, where ice cream parlors begin to shut down their machinery and miniature golf courses lock up their gates, other Shore towns are revolutionizing the way Shore locals and South Jersey residents utilize the most of the area's warm summer- like temperatures right into the fall season of September and beyond.
For the city of Avalon, the fall season is the town's best-kept secret, according to John O'Dea, president of the Avalon Chamber of Commerce and Jacquie Ewing, president of the 7 Mile Business Community Association. In addition to the community's efforts in hosting its most notable events such as the Avalon Seafood Festival, Thanksgiving Weekend, The Turkey Trot 5K and the Snowfest, O'Dea and Ewing mention the town's best draws in fall tourism—the serenity and extended summer climate.
"Summer in a word, is nuts," Ewing says. "It runs the gamut from vacationers trying to cram in as much as possible from the beach, to shopping and dining, to the zoo, waterpark and boardwalk, and then there's the vacationers who just want to decompress, reconnect and kick back. After Labor Day, we transition to the nesters, couples with pre-school children and the grandparents. Plus, as the seafaring bird migration gets underway, Avalon is the premier destination for viewing. Many people truly prefer fall to summer for a multitude of reasons."
Executive Director of Visit South Jersey, Devon Perry says a "traditional" summer down the Shore is something of the past.
"We're finding that tourism extends far beyond the summer," Perry notes. "With such a rich cultural experience, beautiful weather and activities for the whole family, Visit South Jersey has seen a deepened interest in visitors to our home throughout the calendar year, with fall being a hot commodity on both the coast and even inland, due to all that we have to offer."
With pleasantly surprising warm temperatures and a plethora of activities and events to keep locals enthused into autumn and the beginnings of the winter solstice, it comes as no surprise fall tourism at the Shore is surely on the rise.
"We strive to keep each event unique, and each event stays true to Avalon's reputation for high-end dining, shopping and family fun, yet, each contains elements specific to the event that maintains a return for future events," says Ewing. "People who have attended our events have come to know and expect that a specific event next year will be different in some great way than it was in the past year. We continually tweak an event to make it a better and more enjoyable experience for our attendees."
Cape May has also made strides in an effort to draw tourism well into the fall— and winter—seasons.
"I think you have sort of a seven-daya- week peak season from mid-June through mid-September, and then it turns into a weekend getaway business mainly for the non-summer weekends of the year," says Curtis Bashaw, managing director of Cape Resorts, who claims the fall season is arguably the best—and most beautiful— season to pay a visit to the Jersey Shore. "The Shore is a lot quieter in the months of September and October, too, and the water is actually warmer in September than it is in June. … It's gorgeous."
Aside from the remarkably warm temperatures and serene atmosphere, Cape May provides frequent programming and events to keep weekend travelers entertained during their stay. One of Cape May's most notable annual events in particular is the weekly carnival hosted atop the lush green lawn of historic Congress Hall. Though the carnival's duration lasts only throughout the likes of summer, those who stick around into the later fall season will be fortunate enough to experience "Winter Wonderland"— equipped with a community Christmas Tree, choir and 40-plus vendors assembled along the lawn designed similarly to a Christmas village.
"It's important to create a backdrop of passive activities that people can explore during the 'off-season' without feeling as if they're too scheduled," Bashaw adds.
Another Shore town indulging in off-season festivities includes Stone Harbor, which hosts several events spanning from Labor Day weekend all the way up until Thanksgiving. Among these events are the Stone Harbor Labor Day Open Tennis Tournament, the Annual Nun's Beach Surf Contest, the Stone Harbor Savor September Food, Wine and Beer Festival and the Harvest Festival, to name a few.
"The Stone Harbor Savor September Food, Wine and Beer Festival showcases the best food, wine, microbrews, art, music and culture the area has to offer," says Miranda Duca, director of recreation for the borough of Stone Harbor. South Jersey locals and ostreaphiles can delve into a feast of pearlescent oysters and some of the area's freshest clams, while children can enjoy quality time in the presence of zoo animals and select art activities. To top off the festivities, the town hosts a one-of-a-kind grape stomping competition, and a café equipped with fire pits and live entertainment to wind down after an engaging day.
In addition, the Harvest Festival remains a popular affair among Stone Harbor celebrations. Chamber President Maggie Day notes the fall season as being one of the most cherished seasons in Stone Harbor.
"The Harvest Festival is a huge shopping district trick or treat for the kids," she explains. "The kids come all dressed up in costumes and enjoy the day trickor- treating in all of our participating stores. We have surprises around each bend for the kids—all in all, it's a really fun day for everyone and gives the kids a whole extra day in their costumes as well as an extra sack of treats as well."
This year, Stone Harbor has expanded its event offerings to include its first-ever Pickleball tournament, which Duca expects to receive a plentiful turnout.
"Thanks to four outstanding individuals named as our Pickleball ambassadors, they have grown the program from as few as 12 players to an average of 60 per day. … In 2016 we completed construction on six permanent courts nestled between five hard and four hartru tennis courts. We couldn't be more excited to offer this sport to the public," says Duca.
Stone Harbor's biggest event of the fall season takes place this year on Thanksgiving weekend and includes a host of events from a scavenger hunt and discounted shopping to the town's annual Christmas parade. "We get huge crowds for this," Duca says. "It's a great way to end the tourism season. The majority of businesses will stay open until the start of this event because it's that popular. It's become quite a tradition here."
"There are so many things to love about the Jersey Shore in the fall," Bashaw concludes. "It's a lot quieter, the rate structures at the resorts are better past Labor Day and you can't beat the phenomenal weather. It's hard to argue— September and October are without a doubt, the best months in our area."
Published (and copyrighted) in South Jersey Magazine, Volume 14, Issue 6 (September, 2017).
Article continues below
---
advertisement


---

For more info on South Jersey Magazine, click here.
To subscribe to South Jersey Magazine, click here.
To advertise in South Jersey Magazine, click here. Author:

Theodora Malison
Archives
---
More Articles