For Love of the Game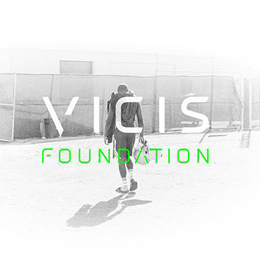 To millions of football fans in South Jersey and Philadelphia, Zach Ertz is a strong, athletic tight end who is off to a fantastic start in his fifth season with the Eagles.
But to Lisa Ertz, he'll always be her little boy, even if he stands 6-foot-5 and weighs 250 pounds.
"No matter how big or how old he gets, he's still my kid," Lisa Ertz says. "I'm always going to want him to be safe and OK."
Lisa Ertz understands that football, especially at the professional level, comes with violent collisions on every play. But whether she's in the stands at Lincoln Financial Field or watching on TV from her home in Northern California, a part of her worries every time Zach takes a hit.
She's seen firsthand the toll that football can take. Zach is the oldest of her four sons; one of his brothers, Shane, had a promising football career cut short by multiple concussions when he was in high school, and another, Nick, endured several back surgeries as a teenager.
Lisa's youngest, Jackson, is a senior football player at Monte Vista High School in California, but much to his mother's delight, he will be playing Division I baseball at San Jose State University.
"I'm one of those moms who straddles the fence on the philosophy of football," Ertz says. "I've had kids get very injured and deal with some serious issues as a result of football. But I also think it's one of the greatest parts of a young man's life if they wish to play.
"No helmet, no piece of equipment is going to stop everything, because it's a violent sport. … But no sport unites kids like football, especially in the messed-up world that we live in now."
Ertz is doing her part to help make football safer as the president of the VICIS Foundation, a nonprofit that helps provide helmets and other updated equipment for high school and youth athletic programs. The organization will be holding a special fundraiser on Tuesday, Sept. 26 from 6:30-8:30 p.m. at Valleybrook Country Club in Blackwood for players, parents and community leaders interested in supporting the cause.
The VICIS Foundation is affiliated with VICIS, a startup company based in Seattle that has developed a technologically advanced helmet called the ZERO1 with the backing of the NFL and NFL Players Association. The ZERO1 debuted with professional players this past summer during the preseason, and a number of teams and high-profile players are using it this season.
"Our foundation is there to provide the best safety equipment out there for youth programs and high school programs that don't have the funding for them," Ertz says. "Zachary just bought the entire varsity football program at his alma mater—where my youngest son is a senior—brand-new shoulder pads. They haven't had new shoulder pads in 15 years. Those are the kinds of things that we're trying to help with.
"Obviously, we want kids in the safest equipment out there, and we feel very strongly that our helmet is the safest helmet out there. So we're hoping people use the grants and the very generous donations for our helmet."
Seattle Seahawks wide receiver Doug Baldwin, a teammate of Zach Ertz's at Stanford, is part of the VICIS Coalition, a group of current players, former players, doctors and parents promoting safety in football. When VICIS was looking for a parent to lead its foundation, Baldwin was the one who suggested Lisa Ertz, and she accepted the position early this year.
"When Zach was at Stanford, my second son's football career ended as a senior in high school after he suffered his second, horrible concussion," Ertz says. "The players were aware that Zach was going through that with his younger brother, so Doug thought I would be a great addition. I love Doug Baldwin, so I spoke to VICIS CEO Dave Marver and told him I would love to do it.
"The great thing about VICIS is that it's not just a money-making venture for them. From day one, they funded the foundation, before they had any [NFL players] in this helmet. … Companies don't usually do that; they wait until they're profitable."
Ertz says she receives heartfelt emails every day from youth players or teams applying for grants from the VICIS Foundation for updated equipment. One particular message that brought tears to her eyes came from a high school boy who said, "Our team isn't big, but we have big dreams."
While she would love to help every team that applies, she needs help from people like her son, who recently bought a ZERO1 helmet—with a $1,500 price tag—for a high school player in Ohio, and Frostee Rucker of the Arizona Cardinals, who is donating a large amount of money to a high school in Southern California.
"I would love to get more NFL players to say, 'I want to help my school, I want to help a school in the town where I play,'" Ertz says. "Look at what J.J. Watt did for Houston [after Hurricane Harvey], with all the money he raised. … It's insane how much impact these guys have in their communities.
"That's what we're hoping to do; position these NFL guys with the desire to help kids have access to these helmets. It's one day at a time. It's a mountain, but we're climbing it."
Zach Ertz will be a special guest at the invitation-only event at Valleybrook, while other attendees will include former Eagles quarterback Ron Jaworski and Assemblyman Adam Taliaferro, who overcame a spinal cord injury suffered while playing football at Penn State. Autographed jerseys from several of Ertz's teammates are expected to be auctioned off.
Lisa Ertz knows there are many worthy causes for people to donate their time and money to, but she is hoping to rally the football community that wants to see the sport continue to thrive. The VICIS Foundation is planning similar events around the country.
"We will gain the interest of ex-players and people who love the game," she says. "The only way for football to stay vibrant in any way is to make it safe, so parents will continue to allow their kids to play. Right now it's a dying part of our culture, which is really sad.
"We have to tap into the people who don't want to see football go away. You see these terrible hits on TV and the guy is just lying motionless. You hear about kids all the time who are dying on high school football fields. We have to help these kids."
For more information about the VICIS Foundation or to make a donation, contact Lisa Ertz at Lisa@VicisFoundation.org
Article continues below
---
advertisement


---
Author:
Matt Consentino
Archives
---
More Articles