Bronze Markers Stolen From Cemeteries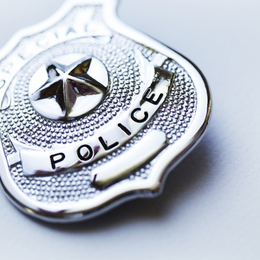 MOUNT HOLLY, N.J. (CBS) — New Jersey State Police and local police departments are investigating the theft of hundreds of bronze grave markers at four separate cemeteries.
Investigators have taken reports from Brotherhood, Evergreen, Mount Holly and Saint Andrews Cemeteries. Other affected graves include those of first responders.
Mount Holly Cemetery President Jimmy Johnson estimates in all, the bronze markers are worth thousands of dollars but the thieves would only receive a small fraction of that from willing scrapyards.
But beyond the material cost, at least one family with a loved one at the Sacred Heart Cemetery.
"I just feel like crying right now," said Nancy Haas, who had a $300 bronze flag holder custom-made for her father's grave. "It had his name and 'World War II Navy Veteran' and his ship which was the USS Dionne."
On Thursday, she realized it had been stolen.
"How can people be so disrespectful? To people who went to war for their freedom? Right now I'm angry. It's about honor and about respect," she said. "I hope they're quaking in their boots. I really do. I hope they realize what a dishonorable thing they did."
This is the second time thieves have hit here, says Paula Pietrow, the Sacred Heart Cemetery manager.
"There's no respect anymore for our flags, our veterans, and I think that is a shame," Pietrow said.
She adds that in the past eleven years in this position, she's seen more good than bad: strangers straightening flags posted in the ground or clearing off debris.
But in the wake of recent theft, she encourages loved ones to use non-bronze markers.
"Use plastic or aluminum or resin – then it won't tempt them to come in," she said.
Authorities are encouraging scrapyards to keep an eye out for these markers.
Article continues below
---
advertisement


---
Author:
http://philadelphia.cbslocal.com/2017/09/21/bronze-grave-markers-stolen/ - Anita Oh
Archives
---
More Articles