NJ Business Dances To Aid Puerto Rico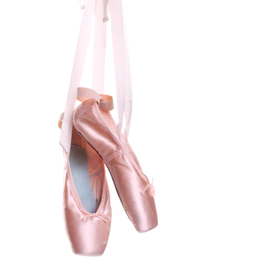 PENNSAUKEN, NJ (CBS) — Some are dancing, some are packing and all helped Saturday at a special Puerto Rico relief effort at Algorhythm Dance Studio in Pennsauken.
"We're dancers so I reached out to all our dance community and they've been really gracious and donated their time today," says owner Jessica Rodriguez who is Puerto Rican.
For a $25 donation people could attend a wide variety of dance classes all day long led by instructors who volunteered their time.
At the same time Algorhythm was having a donation drive so people were dropping off cases of water, canned food and more items that the dance studio is sending in a shipping container to Puerto Rico.
"It makes it feel like we're working together. Everyone has it in their heart that they want to do something but they don't know how. And we're telling people if you just come down and bring a case of water or some deodorant you're being a part of the solution and we're helping people," says Rodriguez.
Young dancers make good packers.
"Today we have been packing these bags or women, men and kids," says 8-year-old Isabella Rodriguez who understands sending simple hygiene products can do a world of good.
She explained, "I like helping and I don't want anybody to get sick or hurt."
Her uncle Rick was in Puerto Rico during hurricane Irma and is heartbroken at how much worse things are now after hurricane Maria.
"It's one of the most beautiful places I've ever been to and I know right now we're in crisis, we need help, we need help big time," says Rick Rodriguez.
To cap things off Saturday, Algorhythm is having a Latin Dance night starting at 8:30 p.m. where the $15 cover all goes toward Puerto Rico relief.
They will continue taking donations even beyond Saturday.
Article continues below
---
advertisement


---
Author:
http://philadelphia.cbslocal.com/2017/09/30/new-jersey-business-uses-dance-to-help-aid-relief-efforts-in-puerto-rico/ - Cleve Bryan
Archives
---
South Jersey Biz Digital Edition
Man Accused Of Trying To Kill Toms River Police Detective
School Bus Driver Charged In Crash That Injured 8 Students In South Jersey
Man Gets 40-Year Sentence For Killing Couple In Their Camden Home
Police Searching For Man Who Allegedly Sexually Assaulted Woman In Camden Home
Gov. Murphy Says Bill To Legalize Recreational Marijuana In NJ Short On Votes
Lindenwold Man Sentenced For Shooting Camden County Metro Officer In Leg
1 Dead, 3 Injured In Shooting At Camden After-Hours Club
Camden City Council Puts Brakes On Limiting Roadside Memorials After Hearing From Grieving Families
Increased Security At Clearview Regional Middle School After Bomb Threat Discovered In Bathroom
Homeless Veteran Johnny Bobbitt Pleads Guilty In State Court For Role In GoFundMe Scam
Driver Killed In Single-Vehicle Crash After Truck Found Overturned On Field Near High School In Woolwich Township
2 Dead In Multi-Vehicle Crash In Gloucester County During Winter Storm
Prosecutors Probe Slayings Of 2 Shot In Idling Car In Camden
Gloucester County Dealing With Recent Spike In Hepatitis A Cases
More Articles