NJ Mobilizes To Assist In Puerto Rico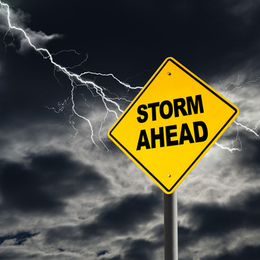 New Jersey Governor Chris Christie has signed an executive order to coordinate the state's effort to aid Puerto Rico in the aftermath of Hurricane Maria.
A state police advance team is already on the ground in San Juan. In time, upwards of 1100 National Guard members, state and local police, and emergency crews will join them.
Christie says the state Office of Emergency Management will be calling the shots here.
"By placing local support under the direction of OEM, this executive order ensures the safe, timely coordinated, and effective delivery of critical personnel and equipment to Puerto Rico so that we do not have individual groups or organizations trying to self deploy," Christie said at a news conference in Trenton.
That's not to say those groups can't help. In fact, two National Guard armories will be opened to accept donations, but only from organized groups like the Salvation Army, the Red Cross, and the Puerto Rican Congress of New Jersey.
They'll accept donations from local governments, community organizations, and corporations.
Individuals can help through those groups and organizations, by calling 833-NJ-HELPS or going online to www.NJ4PR.org.
While financial donations are being solicited, Christie's office put out a list of items desperately needed on the island. The list includes:
– Baby food – Batteries – Box fans – Canned goods – Cots – Cleaning supplies – Diapers – Feminine hygiene products – Flashlights – Flood pumps – Hand sanitizer – First aid items – Leather work gloves – New underwear and socks – New bed pillows and blankets – Toiletries – Utility knives – High capacity generators to restore power to for hospitals, water service and flood pumps
Article continues below
---
advertisement


---
Author:
http://philadelphia.cbslocal.com/2017/09/29/nj-officials-go-to-puerto-rico/ - David Madden
Archives
---
More Articles