The Business of Health Care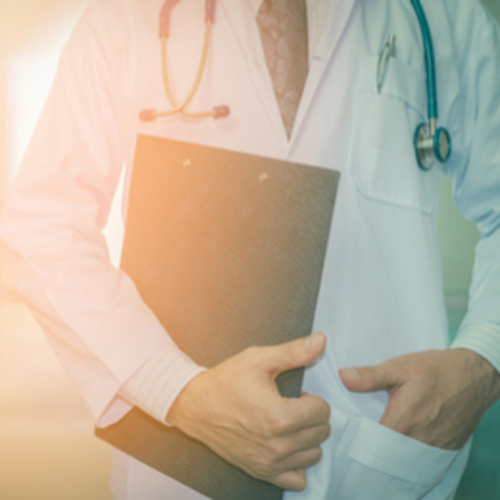 ...From the Pages of South Jersey Biz...
South Jersey's health care industry has encountered numerous challenges in recent months, from legal battles over property taxes to uncertainty about how new health care legislation could impact coverage for local residents. But regardless of the state's economic or political obstacles, South Jersey's hospitals have continued to adapt the way they do business in order to meet the changing needs of local residents.
Despite the challenges, many local hospitals have continued to thrive through mergers and partnerships. This summer, Cooper University Health Care signed a letter of intent to acquire Trinity Health's New Jersey facilities, which include Our Lady of Lourdes Medical Center in Camden, Lourdes Medical Center of Burlington and St. Francis Medical Center in Trenton. When the transaction is completed, the combined entity will become the largest health system in South Jersey and the fourth-largest health system in the state, with revenues of nearly $2 billion and more than 12,000 employees.
The acquisition will also create one of the state's leading physician groups with over 875 employed physicians. According to Dr. Adrienne Kirby, president and chief executive officer for Cooper University Health Care, the hospital's more than 630 current physicians practice in approximately 75 specialties. "We're focused on providing convenient access to the most advanced level of care for our patients," she says.
And that's truly one of today's most significant trends in health care. While the traditional inpatient model meant that hospitals would admit patients, treat them and send them home, today's consumer wants convenient access and a variety of options when it comes to their health care—resulting in a significant growth in outpatient services.
"Health care continues to change and care is now delivered in outpatient, ambulatory care settings," Kirby adds. To meet this demand, Cooper has more than 100 community-based ambulatory offices located throughout the South Jersey region, as well as an outpatient surgical center in Voorhees, she notes.
Many hospitals are transforming their current locations into facilities that are less traditional and more easily accessible to patients within the community. Currently the largest health system in South Jersey with revenues in excess of $1.3 billion and more than 9,000 employees, Virtua is in the process of converting one of its older facilities in Camden into a community destination site—a redesigned family health center.
"The local population is primarily being driven by outpatient services … because that's where health care is going," explains Robert Segin, executive vice president of finance for Virtua. "Health care is shifting from the inpatient side of the house to outpatient facilities and modalities from both a care and cost perspective, and we know we need to offer these new access points to help weather the tumultuous times the industry is experiencing."
In Moorestown, Virtua is building its first free-standing cancer center to bring together medical oncologists as well as services like radiation oncology in a more accessible setting for patients who require cancer treatment services. "It's an outpatient cancer treatment center that's designed to be located within the community because patients are looking for more convenience and access in a lower-cost setting," Segin adds.
Similarly, AtlantiCare is honing its business models with an eye toward convenience for the consumer, such as with the opening of its AtlantiCare Health Park, Manahawkin Campus. The $25-million project opened to the public in June. "It's a multi-specialty medical mall type of model where we have different physician specialties seeing patients in addition to facilities such as an on-site pharmacy," explains Debra Fox, vice president of strategic planning and partnership integration for AtlantiCare. The facility is home to AtlantiCare Physician Group (APG) Primary Care, AtlantiCare Clinical Laboratory, APG Cardiology, APG OB/GYN and APG Surgical Associates for general and bariatric surgical services.
"Our philosophy revolves around improving access to care and having more services available in the right setting. The industry is shifting from hospital-based services into ambulatory or community settings to try to better meet the needs of the patient," Fox says. "Having a healthy community is our vision and mission, and our strategy moving forward is to continue to meet patients where they are. We're providing access and services from a consumer perspective versus the more traditional model of patients having to come to the hospital."
Another response to the demand for a shift in how hospitals do business is evident with the array of ambulatory centers that are cropping up throughout the region. Inspira Health Network recently opened its ninth ambulatory care center, with plans to open its 10th next month. "We're very aggressively expanding our ambulatory footprint because we know that's where health care is going," explains Dr. Alka Kohli, executive vice president and chief population health and clinical officer for Inspira Health Network. "Today it's all about providing the right care at the right time, right place and right cost."
Meanwhile, the region's colleges and universities are also addressing the need to prepare the next generation of physicians to practice in the ever-changing health care industry. According to Dr. Thomas Cavalieri, dean of the Rowan University School of Osteopathic Medicine, the school is undergoing significant curricular changes in order to better prepare graduates to be practice-ready within today's new health care models. "It's well documented that medical schools across the nation tend to teach the way we taught many years ago … which doesn't always translate into the types of physicians that the country needs right now," he adds.
That's why schools like Rowan are making it a bigger priority than ever before to expose students to opportunities to care for patients and train them in cutting- edge approaches earlier in their education. The university is also preparing future doctors to know not only how to help people get healthy, but to stay healthy. "When we look at training the physicians of the future, we're focusing on doctors who can keep people out of the hospital, encourage them to be active and help them lead healthier lifestyles," Cavalieri says.
Another curriculum change within the school is a required course in geriatrics in response to the physician shortage to care for the country's aging population. This is also evidenced by local hospitals like Inspira opening dedicated seniorbased emergency departments. "We take care of geriatric patients all the time in our emergency departments, but we know they need a unique approach to their treatment, such as environmental changes like improved lighting or less noise to staff that are trained to meet their cultural needs," Kohli says.
Hospitals like Inspira are also looking toward cutting-edge advancements in technology to continue to adapt their business models. To that end, this summer the hospital announced the establishment of the Inspira Innovation Center. The hospital will join the expanding trend of health care providers that are investing in innovation to create easier access to electronic health records, better education for patients on how to use technology like wearable smart devices and even shorten wait times within their facilities.
"The new innovation center is something that will impact every single one of our Inspira employees—the people in our front lines will be empowered by the idea that if there's a process or practice that's no longer working for our patients, we can explore new options," she says. "We have so much in the way of technology today, between telemedicine and wearable devices, and it's about taking these new technologies and leveraging them to create better solutions for our patients."
The center is designed to target the development and implementation of patient-focused products and technologies, and will be supported by a $1 million fund used to develop and scale innovations and other projects. The hospital plans to team up with organizations and experts who are passionate about working on new medical advancements and solutions.
"The reason we have to do all of this is because things are changing. Our business models are changing. The consumer's desires and needs when it comes to their health care are changing," Kohli concludes. "We all have issues with the shrinking dollar and the question of how we can provide the same level of care—if not. better care—with the resources we have available, so we're looking for ways to capitalize on technological advancements and other opportunities to meet patients where they need to be met."
Published (and copyrighted) in South Jersey Biz, Volume 7, Issue 9 (September, 2017). 
For more info on South Jersey Biz, click here. 
Article continues below
---
advertisement


---

To subscribe to South Jersey Biz, click here. 
To advertise in South Jersey Biz, click here. Author:

Jennifer Lesser
Archives
---
More Articles