South Jersey Spotlight: Cherry Hill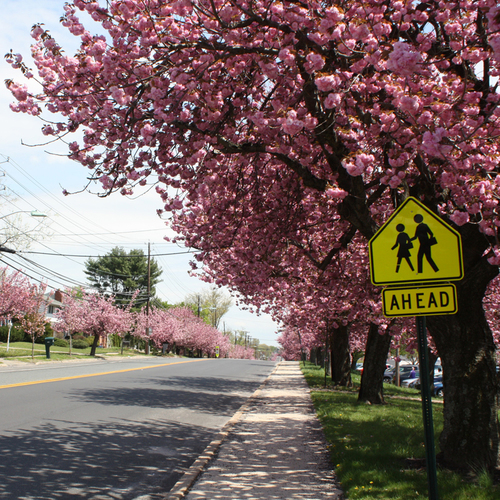 South Jersey Spotlight: Cherry Hill
"You Couldn't Pick a Better Place." Since being renamed in 1961, the Township of Cherry Hill has been one of South Jersey's top towns for families. From township developments to breaking news to local events and more, the South Jersey Spotlight has everything you need to know about your favorite South Jersey towns.
CHERRY HILL TOWNSHIP NEWS
Cherry Hill to Receive $75,000 in Recreational Grants
Earlier this month, the Camden County Freeholder Board held a vote and awarded 2017 Recreation Facility Enhancement Project Grants to publicly owned recreational facilities. The grant totals $824,860, with $75,000 going to three Cherry Hill parks at $25,000 each. Gregory Dalessio Playground, DeCou Park, and Jeremy Kane Park are the three recipients of the grants and must complete their projects within one year.
For more information on the grants, including a full list of grant recipients, visit: http://www.camdencounty.com/freeholders-award-824860-municipal-recreation-grants/
Controversial Costco Development Approved
Earlier this month, the Cherry Hill Township Planning Board approved the development of a 154,019 square foot Costco as part of a 174,218 project at the Garden State Park complex on Route 70. The decision was made by a 7-2 vote and has caused controversy amongst residents, specifically grassroots opposition against the development of the area. In addition to the Costco, the project will include a nine-pump gas station, a 4,500 square foot store, a 15,500 square foot store and a 700 car parking lot.
CHERRY HILL SCHOOL NEWS
CH East Newspaper Eastside named Most Outstanding High School Newspaper in America
Eastside was named the Most Outstanding High School Newspaper in America by the American Scholastic Press Association for the second year in a row. Scoring 970 out of 1,000 on the ASPA rubric, Eastside also won First Place with Special Merit.
Check out Eastside here: https://www.eastside-online.org/
Board of Education Recognizes National Playwright Winner
Last month, the Board of Education recognized Cherry Hill High School West Junior Brie Leftwich for her first place win of the Sacred Heart University National Playwright Competition. As a winner, Brie spent a week in July on the Sacred Heart campus, where members of the professional staff and Theatre Arts Repertory Company students worked with her on her play, "Apartments." The workshop concluded with a reading of the play by the actors.
6 Cherry Hill East Seniors Named as National Merit Scholarship Semifinalists
Eariler this month, the semifinalists for the 2018 National Merit Scholarship were announced. 6 Cherry Hill East Seniors were named to the list of 16,000 students (from the 50,000 list of commended students). These students are Nishaad Khedkar, Jennifer J. Luo, Roselind Ni, Jonathan Szeto, Lily Yang, Audrey H. Yeung. The Finalists for the scholarships are announced in February.
Team Up for Texas
Cherry Hill administrators and teachers district-wide participated in a charity drive for victims of Hurricane Harvey. For the event, "Team Up for Texas," administrators and teachers wore their favorite team jersey on Friday, September 8 and donated $1 per person for the privilege of doing so. They raised a total of $4,700.
Hispanic Heritage Tour
To celebrate Hispanic Heritage Month (Sept. 15-Oct. 15), the club Latinos at West (from Cherry Hill High School West) last Friday conducted its annual Hispanic Heritage Tour of some Cherry Hill elementary schools and a middle school. The tour was a fun, interactive event in which the high school students perform traditional songs and dances for the younger students, and teach the students some of the instrumental parts and dance moves. 
CHERRY HILL STARS
Rob Thompson – Water Polo
Rob Thompson is entering his second year as a member of the Tiger Aquatics Water Polo Club, a year-round water polo team based out of Princeton University. Just one year after joining the club, Thompson, a sophomore at Cherry Hill High School East, was named one of the American Water Polo Association's 2017 Scholar Athlete Award winners. Thompson received the award for his dedication to both water polo and his schoolwork.
Sophia Liang – Tennis
Sophia Liang is a junior at Cherry Hill High School East. In addition to owning a 95% winning record on the tennis court, Sophia has been recognized around the world for her academics. As the winner of the International Essay Contest for Young People thanks to her essay "Taming the Jungle," Sophia was flown to Japan where she received her award. Earlier this year, Sophia also won the Emperor Science Award where she won the opportunity to do cancer research with a college professor over the summer.
Rebekah Colacot – Tennis
Rebekah Colacot is a senior at Cherry Hill High School East and has received special recognition both on and off the tennis court. Rebekah is in the top 3% of her class with a 6.8 weighted GPA. In addition to her academic success, Rebekah has been a varsity player all four years, sang with the bell choir at the White House Christmas dinner in 2016, and is the founder and co-president of the Cherry Hill East ACS Chem Club.
CHERRY HILL EVENTS
Fall into the Arts Photography Show
Article continues below
---
advertisement


---
When:
Sunday, October 7-21 at 12 P.M. 
Where:
Croft Farm Art Center, Cherry Hill
http://www.cherryhill-nj.com/1078/Fall-into-the-Arts
Cherry Hill Harvest Festival
When: Sunday, October 15 at 12 P.M. 
Where: Croft Farm, 100 Bortons Mill Road
http://www.cherryhill-nj.com/981/Harvest-Festival
Cherry Hill HS West Choir & Instrumental Preview Concert
When: Thursday, October 19 at 7 P.M. 
Where: Cherry Hill West Auditorium 
https://www.chwestchoralmusic.com
Cherry Hill HS East Choir & Instrumental Preview Concert
When: Thursday, October 19 at 7:30 P.M. 
Where: Cherry Hill East Auditorium
https://www.cherryhilleastmusic.com
For more events around Cherry Hill, visit: http://www.cherryhill-nj.com/#Calendars
For a full list of South Jersey events, visit: www.southjersey.com/events_calendar/
Author:
Dave Wallace
Archives
---
More Articles