South Jersey Football Preview Part I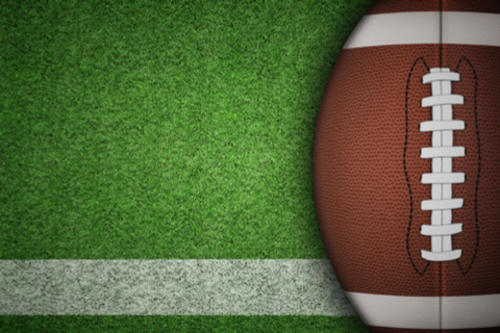 Several key games are in Week Six of the South Jersey high school football season. Here is the first of the weekly two-part look at the top games.
Holy Spirit (4-1) at St. Augustine (3-2), Friday, 6. Holy Spirit's lone loss was 42-26 to undefeated St. Joseph. The Spartans are coming off a 36-24 win over previously unbeaten Pleasantville. Senior Josh Zamot has been among the better QBs in South Jersey. St. Augustine has lost to two powerhouse teams, Malvern Prep of PA and unbeaten Millville. The Hermits are coming off a 45-6 win over Bridgeton.
Camden Catholic (4-0) at Shawnee (3-1), Friday, 7. These are two of the best teams in South Jersey. Shawnee won last year's game over the Irish, 28-7. The Renegades have won three in a row after a wild 42-41 opening game overtime loss to Cherokee. Camden Catholic's closest game was a 38-20 win over Winslow Township. Senior Marcus Hillman has rushed for 706 yards (8.2 avg.) and eight TDs. Sophomore Rodney Vines has rushed for 264 yards (7.5 avg.) and four touchdowns. Junior Rob McCoy has completed 50.7 percent of his passes for 528 yards and five TDs.
Atlantic City (3-1) at Williamstown (2-2), Friday, 7. Both of these teams are battling for a SJ Group 5 playoff spot. Eight teams will earn a berth and according to Gridironnj.com, Atlantic City currently stands at No. 8 and Williamstown is No. 9. Last year Atlantic City won a thrilling 25-23 decision. After opening with a loss to St. Augustine, Atlantic City has won three in a row following last week's 19-13 victory over Egg Harbor Township. Williamstown is coming off a hard-fought 28-17 loss to unbeaten Millville. The Braves' other loss was to yet another Top 10 team, St. Augustine.
Sterling (3-1) at Highland (2-2), Friday, 7. Sterling, which won just one game last season, is coming off last week's 34-33 loss to unbeaten West Deptford. The Silver Knights showed in defeat that they could be a Group 2 contender, where West Deptford is the defending champ and has won 16 in a row. Highland has a great running game, led by senior Daejuan Sanders, who has rushed for 581 yards (9.5 avg.) and five TDs. Freshman Johnny Martin has rushed for 366 yards (7.2 avg.) and three TDs. Sanders also has four receptions for 110 yards and two scores.
Holy Cross (3-2) at Bishop Eustace (2-2), Friday, 7. Holy Cross won last year's meeting 20-7 and the Lancers will be favored again. Both teams are looking to earn playoff spots, Holy Cross in Non-Public Group 2 and Eustace in Non-Public Group 3. Eustace's best chance for an upset would be a lower scoring game. Senior linebacker Tim Spellman is averaging a team-best 8.5 tackles after having 13 in last week's 17-14 win over Cumberland. Holy Cross won a 36-31 decision last week over Willingboro.
Article continues below
---
advertisement


---
Author:
Marc Narducci
Archives
---
More Articles