Camden School Adds $34M Facility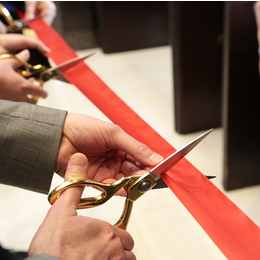 CAMDEN, NJ (CBS) — A new school in Camden looks to give kids the boost they need, to achieve their highest aspirations.
The more than 750 kindergarten through 8th grade students at Mastery Cramer Hill Elementary school in Camden, now have a new $34 million state of the art facility to call home.
"It hosts a variety of things, said school principal Jessie Gismondi. "We have a beautiful gym, we have a beautiful media center, a library that's absolutely stunning. We just have so many new and fresh opportunities for our kids, that this building has to offer."
At the school's dedication, principal Gismondi reiterated the importance of what this new facility means to the student's growth.
"This building means a lot, or our students, because it gives them a meeting place in our community, to come and grow and to come and learn and have a place that's safe and is supportive," she said.
Anthony Vale an 8th grader at Cramer Hill says he's not used to having so many useful resources at his fingertips.
"It's a nice environment, it's good teachers, good principles and it's a very good adults to help us learn and achieve what we want to be when we get older," he said.
When Anthony he gets older, he says he wants to be a lawyer, something he says seemed like an unrealistic dream, last year.
Now he says this new school and its' facilities are putting him on the right path.
"It's helping me, because the other school I was in, it didn't have many opportunities for when you get older," he said. "This school is proving that. It is trying to set you up for life."
During the school dedication, students filled up a time capsule with note cards, where they wrote down their dreams and ambitions.
That time capsule is set to open in 2034 when the kindergarten class graduates from college.
"I wrote where I wanted to be as a little kid, and where I want to be now," Anthony said.
"We had students write down what they believe that this school can bring for them, and what it means to have a facility full of resources that can get them the future they want for themselves and their families," said Principle Gismondi.
Work at the new Mastery campus still has a ways to go. Crews are busy constructing a new soccer field and playground as school officials look to help their students grow mentally and physically.
Article continues below
---
advertisement


---
Author:
http://philadelphia.cbslocal.com/2017/10/10/camden-elementary-school-adds-34m-facility-that-students-can-now-call-home/ - Justin Udo
Archives
---
More Articles