Reach for the Stars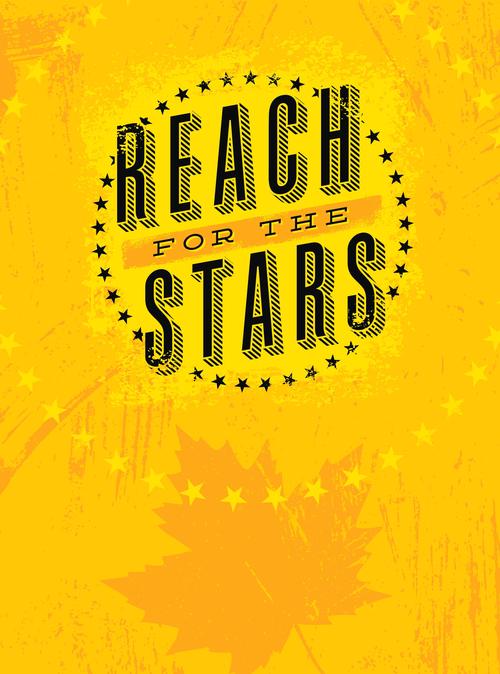 Madison Bee, Haddonfield girls soccer
A junior forward, Bee has been one of South Jersey's best scorers since her freshman season. Last fall, she netted 31 goals to lead the Bulldawgs to a 25-2 record, a sectional championship and an appearance in the state final, where they suffered a 1-0 loss to Parsippany Hills.
South Jersey Magazine: What are your goals for this season?
Madison Bee: For the team, we have the same goal: to win states. Now we have unfinished business and there's even more motivation to win this year. Some personal goals I have are that I want to beat the Haddonfield record for most goals scored in a season and I want to get Forward of the Year for South Jersey.
SJM: What is the record?
MB: The record is 38, and last year I had 31. Suzy Cook set the record in the '90s. I missed a few games last year due to an injury, so I think I can do it. But obviously the state title is my main focus, and personal goals are on the side.
SJM: What was it like playing in the state final last year?
Article continues below
---
advertisement


---

MB: It was a lot of pressure, but we knew what we had to do and when we play, we just block everything out and focus on the game.

SJM: Your junior class is a pretty special group. Did you know coming into high school that your class had the potential to do some remarkable things?
MB: Yes. I played club with Nic Green at Real in Medford, so I knew her prior to high school. Her first year at Haddonfield was when she was a freshman, so I knew we were getting a good player. Wayden Ay, she's really good too and she's committed to Georgetown for lacrosse. She played [soccer] for the Barons, which is a great club and that's where I play now. I also knew Sophia Schwab, she's the other freshman who made varsity. She plays for PDA. So it's a very strong class.

SJM: Several top players from South Jersey are playing for the new U.S. Soccer Development Academy teams this year instead of playing high school soccer. Did you give any thought to going that route?
MB: I wanted to play high school soccer and I love my club team. I have two great [club] coaches, Don D'Ambra and Matt Brooks, and Coach Matt has been with me since I was younger. I would not be the player I am today without him and I wanted to stay with him. So that wasn't even an option for me. I also love playing high school and representing my town. I feel like I made the right decision, not going to the DA.

SJM: Have you always had this love for soccer since you were little?
MB: I was too scared to play any other sports because I was worried that I would get hurt and not be able to play soccer. It's common for kids to burn out, but as cheesy as it sounds, I just fell in love with soccer. I can't imagine my life without it. I hope nothing ever prevents me from playing, knock on wood.

SJM: Do you ever feel like you need a break from soccer?
MB: I don't ever want a break. Sometimes I'll get a week off, but I'll still be outside with a ball. My parents never force me to do anything, but when I'm not practicing my mom always says, 'Somebody else is.' My parents never make me practice, but they do influence me.

SJM: What do you like about growing up in Haddonfield?
MB: I've always lived in Haddonfield and it's nice. It's a small community and our schools are very competitive, not just sports-wise but academically. I'm a very competitive person; I always want to be the best at whatever I do. So that pushes me to work harder. It's also nice that everybody knows each other, and I live next to a soccer field, which is great.

SJM: Do you have a favorite teacher in school?
MB: That's a hard question, because I have a lot of teachers I like. Mr. [Dave] Scorsolini is a great teacher, he was my English teacher last year. Mr. [Sean] Thomas, who was my Techniques in Writing teacher freshman year. Ms. [Stephanie] Lechner, she was one of my teachers last year for math. Ms. [Joanne] Miller is another one of my favorites. Haddonfield has a lot of great teachers.

SJM: Have you started looking at colleges yet?
MB: I verbally committed to Seton Hall University. I was being recruited by a lot of different schools, so I went on a lot of visits. But when I stepped on Seton Hall's campus, even before my actual tour, I thought, 'Something feels right about this place.' Then I met the coaches and I just knew, because it's a great coaching staff. I have Goosebumps just talking about it. I feel very at home there and it's a lot like Haddonfield. I'm definitely a small-town person; I don't like big cities and not knowing where I'm going. They're in the Big East Conference, which is a great conference. They're not the best team in the conference and they're not the worst team. I want to be part of a program that I can help build. It's also the perfect distance. I'm really, really close with my mom, and I couldn't go somewhere too far away from my family.

SJM: Do you have siblings?
MB: I have a little brother who's 11 and in sixth grade, and an older sister who's a senior, she's 17. She wants to go to Seton Hall too. We share a room, so we're always together. She's the smartest person I know.

SJM: What do you like to do when you're not playing soccer?
MB: I do a lot of running. I'm a teenage girl, so I'm always hanging out with my friends. My friends don't really play soccer though.

SJM: Did you spend any time at the Shore this summer?
MB: I went with my best friend Maddie, she has a beach house down in Stone Harbor. I love it there, it's my favorite place ever. It's a lot like Haddonfield.

SJM: Do you know what you want to study in college?
MB: I love kids, so maybe something in education. I also love nutrition, so maybe something in that field or sports medicine.

Ed Rainey, Washington Township boys soccer
A senior defender, Rainey has been a three-year varsity player and two-year captain for the Minutemen. Last year he helped guide them to their third straight sectional championship and they will be aiming for their third state title in the last four years this spring.

South Jersey Magazine: Your program has had so much success in recent years. Are you confident this group can keep it going this year?
Ed Rainey: Yes. I'm very excited for the team and looking forward to what we can do. I know [coach Shane] Snyder is very happy. We just try to stay humble and have a lot of fun while we're playing.

SJM: Last year, the team was struggling toward the end of the regular season, but you were able to turn it on come playoff time. How did you get it together?
ER: I think there was a lack of drive toward the end of the regular season. There was a lot of fooling around at practice. But I think Snyder really set us straight and we realized it was crunch time. It was playoffs, so we were all in.

SJM: Do you like playing for Coach Snyder?
ER: I love playing for him. I think he's a great coach and he works us just enough. He tries to keep everyone centered on the goal we have.

SJM: This dominant stretch for Washington Township soccer must have started when you were in middle school.
ER: My seventh grade year is when they really started having a good winning record, and my eighth grade year is when they had a great year but lost to Clearview [in the sectional final]. My freshman year is when they first won the state championship, and we won it again my sophomore year. My junior year is when I really started to get to play, and we won sectionals for the third year in a low but lost in the state semis in PKs.

SJM: When you were an underclassman, were there any older guys who taught you how to be part of the program?
ER: I think they really drove me to be a leader; guys like Eddie McCusker, Marc Murgo and Travis Yates. Even just hearing things about Tyler Logar and seeing how a team can bond once you have that steady leader who everybody looks up to, that drove me to want to be like those guys. I was fortunate to be named captain my junior year and now my senior year, and I want to be someone who everybody looks up to.

SJM: So now you're trying to be that person for the freshmen and sophomores?
ER: Yeah. I think this is one of the best bonds we've had program-wide, from freshman to JV to varsity. All of the guys are really meshing well.

SJM: Washington Township brought a veteran defense back this year. Is that the strength of this team?
ER: The only guy that we lost was Alex Levie. We have Will [McCusker] back and we have a new guy from my club team, Michael Funaro, and he's a great outside left back who can play midfield as well. I think defense is going to be a strong suit for us this year.

SJM: With a new starting goalie in Mike Pagano, does your role become even more important?
ER: We're always going to be there to help him. One of the things he has to work on, and Snyder is always pushing him to do this, is talking. Every day in practice that he doesn't hear Pagano, he'll make the whole team do work just to continuously make him want to talk more in goal. He has me and Will and the entire back four to talk, but he's the one who sees the whole field. It's part of his job as goalie.

SJM: Have you always played in the back, even when you were younger?
ER: Yeah, even when I was younger. I've played outside back or center back since even before middle school. I like bodying people off the ball and hitting long balls. It's fun for me.

SJM: Do you want to play in college?
ER: Yes, hopefully I can. I'm really looking at Arcadia right now and I would love to go to Drexel. I had a clinic at UPenn; I'm also looking at Franklin & Marshall and Stevenson, and I'm also interested in Rowan. I'm excited.

SJM: Do you know what you want to study in college?
ER: I think I want to be a PA [physician assistant]. They actually introduced Fundamentals of Organic Chemistry in my school this year and that's one of the classes I took. I also took Anatomy. Those are courses I would have to take in college anyway, so getting a start in high school is even better. I took Honors Chem last year; my teacher was great and my whole class was great. We bonded and some of the stuff we learned made me want to learn more and get better at it.

SJM: Who was the teacher?
ER: Mr. [Andrew] Holmes. He was a lot of fun. I know he really liked me and I know he was there for every single one of his students, trying to help them even before or after school if he had to.

SJM: What do you do for fun when you're not playing soccer?
ER: I like to hang out with my friends and my family and my girlfriend. I just like to spend time with a lot of people.

SJM: Do you watch a lot of soccer?
ER: I'm a big fan of the Premier League because it's probably the most competitive. I follow the German league a little bit, the Italian league for Juventus and La Liga, because my favorite team is FC Barcelona.

SJM: Do you have a favorite defensive player?
ER: My favorite defensive guy is either [Jerome] Boateng or Sergio Ramos, even though Ramos is a little dirty.

SJM: What are your personal and team goals for this season?
ER: Personally, I just want to be a better leader because I know I could've done a better job of that last year. Our team goal is to try to go all the way.

SJM: Who is the toughest competition for your team?
ER: In the conference, it's probably going to be Shawnee, Eastern and Cherokee, as usual. I think North Jersey is what we have to worry about the most. There's always a lot of good teams there. We played Hunterdon Central last year [in the state semifinals] and I personally thought it was a great game to watch and a great came to be a part of. Even with us losing, that's a game I'm never going to forget.

SJM: Is Cherokee your biggest rival?
ER: We've always had a rivalry with Cherokee. Until last year, it had been like four years since they had beaten us. Playing them in the second round of the playoffs and winning at their house was so cool. I was fortunate enough to get the game-winning assist and having that moment with everyone was awesome.

Shannon McCarthy, Lenape girls tennis
McCarthy, a senior, has been a part of the varsity singles lineup at Lenape since her freshman year and has been in the No. 1 spot for three seasons. She reached the quarterfinals of the South Jersey Interscholastic Championships and won a match at the state tournament last fall.

South Jersey Magazine: How does it feel to be in your final year at Lenape?
Shannon McCarthy: It's weird to think that there's not going to be another year here and that I'm leaving for school. But it's exciting, because it is my last time and I want to make the best of it.

SJM: You've been playing singles since your freshman year and first singles since your sophomore year. Does it feel like your tennis career at Lenape has flown by?
SM: Kind of, yeah. I play year-round, so I just feel like I'm playing constantly. As far as high school tennis, it feels like it's gone by fast because it's only two months [per year]. It's definitely weird that I'm not going to be playing high school tennis next year, but it's been a cool experience.

SJM: Are you going to play tennis in college?
SM: I'm planning on it. I've talked to a few coaches and I'm interested in George Mason, James Madison, Rhode Island and Fordham.

SJM: How old were you when you started playing tennis?
SM: I was 5. I was very young and I've been playing ever since. My mom plays tennis and she got me into it, because I was always at the daycare center where she played. So I decided to take some lessons and the coach said I was actually good at it, so I continued to keep playing.

SJM: Do you get to hit with your mom?
SM: We used to but not anymore. I feel like I just got a little bit better [than her]. I'm practicing all the time anyway, so I don't really have the time.

SJM: Where do you play when it's not high school season?
SM: I train at High Performance Tennis Academy in Bala Cynwyd, Pa., which is pretty far. I definitely enjoy it there. The coaches are really intense. I started going there in eighth grade and I feel like they made me into the player I am today. Without them, I probably wouldn't be as good.

SJM: What are your strengths as a player?
SM: I think physically, I'm fit stamina-wise. I think my forehand is definitely bigger than some [of my opponents] and my serve is strong as well, when it's on.

SJM: Do you follow the professional game?
SM: I usually don't watch tennis, oddly enough, but I did watch the U.S. Open a lot this year. I go to the U.S. Open every year but I usually only watch that one day. But I went twice this year and I watched on TV a lot. It was really good this year and it was weird that a lot of highly ranked players went out early.

SJM: You've been to the U.S. Open many times. Which of the other Grand Slams would you like to see in person?
SM: Probably Wimbledon. I've always wanted to go to England so I think that would be really cool, especially to watch them play on grass. I played on grass once and it's really difficult. The ball doesn't bounce at all; it kind of just dies, so there's a lot of slicing and volleys and you're not really hitting groundstrokes at all.

SJM: South Jersey has a lot of great singles players. Are there any in particular who you like playing against?
SM: I definitely like to play against Renna [Mohsen-Breen of Moorestown Friends]. We actually train together so we're really good friends, and it's fun to have that competition. I've only played against Tess [Fisher of Vineland] once, but it was a cool experience because she's a really tough player and we play tournaments together outside of high school. It would be fun if I get to play her again, because I'll get to see how much I've improved since the last time I played her.

SJM: Is the Burlington County Tournament something you look forward to?
SM: Yes. I look forward to all of the tournaments because it's an opportunity for me to play as an individual and not as a team. I set my own goals and see where I can go.

SJM: You won a match in the state singles tournament last year, which was a great accomplishment. What was it like playing in that atmosphere?
SM: That was very exciting. It was my first state tournament and I didn't know what to expect, because a lot of North Jersey players are in it. I was nervous and I knew the girl I was playing was really good and had a tough serve. I fought through it and I thought the atmosphere was really cool; it felt like the tournaments I play in outside of high school.

SJM: What are your interests outside of tennis?
SM: I'm interested in fashion. I sew a lot and I like to design clothes in my free time. I also like to hang out with my friends and relax whenever I get a chance.

SJM: How did you get into design?
SM: Ever since I was little, I always liked fashion. I never knew I was going to want to pursue a career in it, but I took fashion class my sophomore year with a friend. It turned out to be pretty cool and I got really into it. Last year we had a new teacher for fashion class and she got the creative side into it more. I really enjoy the creative side so that got me interested in doing something in that field.

SJM: What's your favorite piece of clothing you have made?
SM: I made a romper and it was really cool. It was very difficult and it turned out nice, it just didn't fit me. But that's OK, it still looks nice. I gave it to a friend and she looks good in it.

SJM: So that's something you're going to focus on in college?
SM: For sure. I definitely want to do styling or something when I graduate from college.

SJM: What do you like about growing up in Mount Laurel?
SM: I like that I know everyone. It's not huge but it's not small. It's a nice community and growing up with the same kids has made for a comfortable atmosphere.

SJM: What are you going to miss about South Jersey when you go to college?
SM: I don't really know. I'm kind of excited to just get away and see a new place. But I'll miss home, my family and my dog—I love her. We have bichon shih tzu mix; she looks like a teddy bear.

Jason Kahan, Cherry Hill West boys soccer
Kahan, a senior forward, was one of the top scorers in South Jersey last year when he scored 18 goals. He helped lead the Lions to a 20-3 record and the championship of the prestigious South Jersey Coaches Tournament.

South Jersey Magazine: Last year was such a memorable season for your team. Did you see it coming?
Jason Kahan: No, not at all. It was very surprising. The semifinal of the Coaches Tournament [against Rancocas Valley] was probably the best game we've ever played in the history of West. It was just awesome.

SJM: Did the success from last year give you extra motivation coming back for your senior season?
JK: Yeah, it had me excited. We were really looking forward to this season. Our goals are to win our conference again, and we were disappointed to not win Group 3 last year, so we're really looking forward to playing in Group 3 again and hopefully winning it.

SJM: Were you always a goal scorer growing up?
JK: I like scoring goals a lot. I find myself as a natural finisher and I've always been a scorer. It makes things exciting.

SJM: Do you have a number of goals you'd like to score this year?
JK: I don't know if I can get 18 again. A lot of it last year came from the players around me. I'm looking to score a lot of goals again but I don't know if I can reach that number again.

SJM: What does having another talented scorer like Elliott Cumba on the team do for you?
JK: It's amazing. It's another player to build off. He's very creative and it's fun playing next to him. He's my best friend on the field.

SJM: What team do you like playing the most?
JK: We get up for the Coaches Tournament games a lot. We always look forward to those games, and I'm especially looking forward to the Shawnee game because I play with a lot of those kids on my club team, Real [Jersey Football Club] in Medford.

SJM: What about Cherry Hill East?
JK: We didn't get a chance to play them last year and we were disappointed during my sophomore year. I'm looking forward to playing them. We play them on their turf this year, so that should be a fun game.

SJM: Are you a big fan of professional soccer?
JK: Yes. Tottenham Hotspur is my team [in the English Premier League]. Originally I got into them because of Gareth Bale; me and my dad always loved watching him. But once he left we really fell in love with Harry Kane. That's our guy.

SJM: Do you get up early to watch the games?
JK: Yeah, every game. I actually went over to London and saw a game at White Hart Lane with my family. We went over for Christmas 2015 and it was the highlight of my life. It was absolutely nuts; soccer over there is just crazy.

SJM: Is soccer your only sport?
JK: I play volleyball at West and I swim during the summer, but I don't take that too seriously. Soccer is my main focus.

SJM: What about hobbies away from soccer?
JK: I like to hang out with friends. I have a very close group of friends at my school and I like to hang out with them on the weekends. I like to play soccer a lot with the guys, we'll go up to the local school.

SJM: Do you have a favorite movie in general or a favorite soccer movie?
JK: I like National Treasure a lot. For soccer movies, Kicking and Screaming is a classic.

SJM: Do you have favorite teachers or classes at school?
JK: I always found myself doing well in math classes. I think the teachers like me and I have a good time at school.

SJM: What do you like about going to Cherry Hill West?
JK: Going to the football games is fun. We recently had our home opener against Seneca. We lost but it was still a blast. We get a lot of people and have a good student section. Last year was great for the football team too and it was fun to watch them do well. The whole vibe at our school last fall was great because the two main sports didn't really lose.

SJM: Do you want to play soccer in college?
JK: I haven't really decided yet. I know I can play in college, it just depends on where I want to go and what I want to do.

SJM: What do you want to study in college?
JK: Education. Both my parents are teachers; my mom works in the district at Kingston Elementary and my dad works at GCIT. I would like to coach soccer too, that would be fun.

SJM: Would you want to coach at Cherry Hill West?
JK: I don't know about that. Our coach is pretty young so I'm not sure he'd want to give up the job to me. Maybe I could be his assistant.

Avery Powell, Moorestown field hockey
Powell has been one of the area's top offensive players since her breakthrough freshman season at Moorestown. Now a senior, she is hoping to win her fourth sectional championship with the Quakers before continuing her career at Drexel University.

South Jersey Magazine: You had an impact right away at Moorestown with 15 goals and 14 assists as a freshman. Is it hard to believe you're a senior now?
Avery Powell: It's gone by so fast. Just knowing all the people I've played with and seeing them graduate, and now seeing all the girls under me and how talented everyone is, it's crazy that I'm the oldest one out there and I'm the one teaching them.

SJM: Your sister was a senior when you were a freshman. Is she the one who taught you how to be a Moorestown field hockey player?
AP: She was with me all the time and we always practiced together. She taught me everything. She kind of helped me get to know everyone too. When you're a freshman on a team like Moorestown—and I was the only one—it's hard to open up because you're so young. But she helped me with that and helped me a lot with my game.

SJM: Were you always a scorer even when you were little?
AP: Yeah, I was a big scorer. That's all I ever wanted to do, score goals.

SJM: How about now—would you rather score a goal yourself or set up one of your teammates?
AP: I think freshman and sophomore year I always thought, 'I have to score.' But I feel like now I'm more like, 'I have to be here or here, not in the cage scoring the goal.' I don't need the credit. I'll feel good if I can get it to my teammates, because they can get the job done.

SJM: I heard you had a freak accident in physics class last year that resulted in a broken hand and led to you missing a big chunk of the season. How did you deal with that?
AP: It was very hard mentally for me, but I got to watch the game, which I never really got to do before. It let me see how everybody played. During the Ocean City game [in the state semifinals], seeing the high level of play and how people reacted to the pressure, it helped me find my voice. I was never a big talker on the field; I always just listened. [By watching], I figured out how to talk to everybody on the field.

SJM: How long were you sidelined?
AP: It happened right before the postseason, so that was tough. It healed in December and I didn't have to do rehab or anything.

SJM: Had you ever been injured like that before?
AP: No. My sister tore her ACL a year or two ago, and watching that was terrible. I can't imagine being injured in a way like that. Mine was nothing compared to that.

SJM: Moorestown has had so much success during your career, but Ocean City has been a thorn in your side in the state semifinals. Do you think you can get back to that point and maybe take it a step further?
AP: I think we can. We have a great connection; the team works really well together and we all have a good time. We all know how to push each other and hold ourselves accountable for mistakes. So we have really high expectations for this team and we like to make ourselves work hard for those expectations. We're not just going to come out every day and think we're going to get past Ocean City. I can't say we'll definitely get past them, but my hope is that we will and I think this team has what it takes.

SJM: What do you like to do when you're not playing hockey?
AP: I'm usually hanging out with my friends. I don't watch a lot of Netflix; I used to but I finished all the shows I like. I shop a lot and that's about it.

SJM: Are you a fan of social media?
AP: I'm on it a good amount. I like Snapchat a lot. I'm a big Snapchatter. I don't Tweet a lot or anything.

SJM: Do you like being part of a big family, with two sisters and a brother?
AP: Oh yeah. I'm always talking to my brother at home, although we have different schedules so I don't get to see him a lot. It's nice having two older sisters and a younger brother so you always have someone to talk to or do something with.

SJM: Your brother must ask you for rides all the time.
AP: I just got my license on [Sept. 7], I was late. I've only been to school and to Target, that's it so far. It was terrible waiting so long, I felt like it took forever. The worst was asking people for rides home from practice all the time. I live on the other side of town from most people so it was hard.

SJM: What do you like about growing up in Moorestown?
AP: We've always lived there and I love it. The schools are nice and the teachers help a lot. I feel like there's always something to do. They just opened a dog park, which is cool. I like to bring my dogs there and I'm on Main Street a lot to get food. There's a lot of great people in town too.

SJM: How many dogs do you have?
AP: I have three. One is a lab mix and the other two are Boston terriers. I love dogs.

SJM: How did you decide on Drexel for college?
AP: I went to a camp there in eighth grade and I loved it. I love the coaches and I love the city. I set my sights on the city for college, and [the coaches] sold me on Drexel pretty early, my sophomore year.

SJM: Are you excited to play college hockey?
AP: I can't wait to play at that level. I've watched the games and they're so exciting. The turf is so nice and so much faster, and I love to play a fast game. I'm excited to see some tough competition and play some good teams like UNC.

SJM: You won't be too far away, but what will you miss most about home?
AP: I'll be home a lot, but I'll miss my friends, because I have really close friends. I know I'll have a good team connection at Drexel, but I'm really close with my team here. We all have a good bond and that's why we work so well together. So I'll miss that.

Daevon Robinson, Shawnee football
One of the most versatile players in South Jersey, Robinson can impact a game from several positions on both sides of the ball. The senior hopes to lead Shawnee to a sectional championship this fall before continuing his career at North Carolina State.

South Jersey Magazine: How does it feel to be a senior?
Daevon Robinson: It's crazy. Everybody says time flies by, but I didn't really understand that until I was in this position.

SJM: Your offense at Shawnee has a lot of talent. Do you feel like you guys can make some noise as a team this year?
DR: Yeah, our offense has weapons all over the field. I was saying that all through the preseason and nobody believed me, but now that we're in the season, we're putting up some numbers and people are starting to realize that Shawnee's offense has become something.

SJM: Do you like offense better than defense?
DR: Yes, I do prefer offense. I feel like I'm physically better on offense and I can make more plays on offense. I know I'm pretty good at defense, but I know if I get my hands on the ball on offense, it's going to be pretty tough to take me down.

SJM: Do you feel like versatility is a strength for you?
DR: Yeah. I get the ball a few times at receiver, sometimes I get the ball at running back. Sometimes I practice at quarterback too, just in case. I get the ball in various ways.

SJM: That seems to be a trend at all levels of football, even in the NFL with guys like Tyreek Hill of the Chiefs. Do you like playing all of those roles?
DR: Well, the most versatile guys are probably the best players around. There's nobody else on the team taking snaps at quarterback, running back and receiver, so for me to be the only one on the team doing that really says something about my athleticism.

SJM: Did you enjoy the recruiting process?
DR: Yeah, the recruiting process was great. I was getting text messages and phone calls every day and all kinds of mail. It was crazy. My mom and my dad were super happy that all the hard work I put in paid off.

SJM: Why did you choose N.C. State?
DR: As soon as I got to N.C. State, I didn't even know I was going to get the offer, but it was a great campus with a great field, great weight room and great coaches. I know people down there already and I have a great opportunity to come in and play early.

SJM: Do you know Timber Creek's Devin Leary, who has also committed to N.C. State?
DR: Yeah, me and Devin talk every day. We have a good relationship and as soon as the season is over, we're going to be working out together almost every day. Devin did really good at the Elite 11 (a national quarterback competition) and the Nike camp, so he's probably going to get more looks. But I know he's happy to be with N.C. State and I know he's going to stay here.

SJM: Has it been a long-time dream to play college football?
DR: Honestly, freshman year I didn't know too much about college football. Sophomore year, I started getting letters from Rutgers and I started to think I could do something. And then junior year, everything started blowing up.

SJM: Are you still going to play basketball this year for Shawnee?
DR: Yes I am. We have our same starting five coming back and we have some upcoming juniors who are really good too.

SJM: Have football and basketball always been your favorite sports?
DR: Yes. I played soccer for a few years before football, but basically it's been football and basketball my whole life. I don't really like one over the other, it's whatever is in season.

SJM: What else do you like to do other than sports? DR: I'm either training, hanging out with my friends or sleeping pretty much. That's my life.

SJM: Coach Tim Gushue says your mom told him he was getting a special player when you came to Shawnee. Has she always been your biggest supporter?
DR: Yeah, my mom is always asking me how I feel after a practice or game. She's one of the biggest reasons I am where I am today. She's always been that support and my backbone.

SJM: What do you like about going to school at Shawnee?
DR: The people are great there and there's a lot of positive energy. The teachers actually care about you. … If you're struggling with a C or a D, they're going to stay after school and help you get the grade you want. I appreciate that.

SJM: Do you know what you want to study in college?
DR: I have a few ideas but I'm not set on anything yet. My first option would be culinary arts, and if that doesn't work out I'll probably go to communications. Those are my main two right now.

SJM: So you're interested in cooking. What's your go-to meal?
DR: I don't really have a go-to, just whatever is in the fridge or freezer. I cook anything American: steaks, burgers, chicken.

SJM: You've actually cooked at Coach Gushue's house with some of your teammates. Are times like that what you're going to miss about high school football?
DR: Definitely. I love all my teammates and we're all brothers. When I go away, it's definitely going to be sad, but we all have to go down our own path.

SJM: Who is the guy on the team who can make everybody laugh during a tough practice or inside the locker room?
DR: We have a lot of funny guys on our team. I would probably say Naz Powell or Ryan Parris. One of our linemen, [Tommy Kane], is pretty funny too. Those are the people who like to lighten the mood a little bit.

Kayleigh Kitchen, Cherokee girls volleyball
Kitchen, an outside hitter, had a terrific junior season in which she recorded 260 kills and 46 aces on her way to all-conference first-team accolades. Now a senior, she is looking to lead Cherokee to another successful campaign before moving on to college.

South Jersey Magazine: Are you more excited or sad about high school coming to an end this year?
Kayleigh Kitchen: Definitely excited. I can't wait to see what comes next in life. I want to go to college, although I don't know where I'm going yet. I hope I can play volleyball too. I've looked at a bunch of schools all up and down the East Coast.

SJM: What kind of qualities are you looking for in a college?
KK: I'd like to stay close to home, but not too close if you know what I mean. … I want to go into either pre-med or chemical engineering, so I'm looking for a school with a good program in either one of those. I like the whole team vibe, so I'm looking for a school with a good football team or lacrosse team. Both of my brothers play lacrosse [in college] and I love watching their games. I think a school with either a football team or a lacrosse team that everybody likes to support would be fun.

SJM: How did you get into volleyball?
KK: I actually stopped competitive cheering my freshman year because I was thinking about college and I didn't know about too many scholarship being given out for cheering. My friends asked me to come to an open gym for volleyball and I ended up loving the sport—everything about it.

SJM: Did you succeed right away or did it take a while?
KK: I definitely had to work at it, but I already had the hand-eye coordination from all of the other sports I played. I didn't realize how hard volleyball was, just hitting a ball out of the air. But [Cherokee coach Erika McKinley] taught me well and helped me a lot.

SJM: Did you start playing club volleyball after that too?
KK: Oh yeah. I joined Marlton Volleyball Club a little bit before my freshman year to make sure I knew the fundamentals. Then I moved to Cherry Hill Volleyball for my freshman and sophomore years, and last year I moved to Princeton Volleyball because I wanted to play at a higher level. At Cherry Hill we played more at local tournaments, but at Princeton we went all over and had opportunities to play in front of lots of coaches and play at a high level.

SJM: Your team at Cherokee got off to a great start this fall. Did you expect that?
KK: Well, we're all really close and last year was our year to click and get that chemistry on the court. It took us a while, toward the end of the season, but this year we already had the chemistry and that's really hard to build at times. The chemistry on the court leads to success most of the time.

SJM: Do you have specific goals as a team this year?
KK: Our motto this year is "Earn Today." We don't want to focus on states, even though that's our end goal and we always have it in mind. We want to focus on practice and fundamentals every day. We don't want to skip ahead and overlook a team, because every team is a challenge.

SJM: What do you like to do when you're not playing volleyball?
KK: Volleyball is everything (laughs). It's year-round. I also hang out with my brothers and do a lot of schoolwork; AP classes are very hard. I go to practice until 6, do homework, go to bed and wake up and do it all again. If I can, I love to go to the gym and train. I also love music—I play the piano—and I did theater for a little bit. Music and performances interest me a lot too.

SJM: How long have you played piano?
KK: I started when I was really little, like 3. Then I stopped playing while I was focusing on sports, but lately I've been trying to bring it back. My dad just got rid of our piano because we're redoing our kitchen, but our neighbors have a piano and we'll go to their house. One person will do part of the song, I'll do the other and we'll sing. It's fun.

SJM: Which musical artists do you like?
KK: I like a bunch of artists. I can listen to any genre of music. I'm one of those people who, if you put a song on, I'll either sing along to it or dance to it. I don't have any favorites.

SJM: What are you favorite subjects in school?
KK: I definitely excel more in [math and science].

SJM: Do you have a favorite teacher at Cherokee?
KK: I liked my pre-calculus teacher, Mrs. [Melissa] Farrow, a lot. She broke everything down for pre-calculus, which is kind of like the stepping stone for everything else.

SJM: What do you like about living in South Jersey?
KK: It's very homey, especially in Marlton. You grow up with the same kids and you know everyone from elementary school to middle school to high school. I feel safe here. It's where I grew up, so I guess I have to feel that way.

SJM: Do you like to go to the Harvest Festival and other events around Marlton?
KK: Oh yeah, I go to all of those. The festival is always fun to walk around and the Fourth of July Parade is always fun. Me and my brothers were in it when we were little, so we kept going as we got older and now we watch the little kids riding in the bike parade. It's always fun.

Cheston Bulgin, Eastern football
Bulgin, a senior defensive lineman, made the all-conference first team as a junior and is generating serious Division I college interest. He hopes to make an impact this season after recovering from offseason knee surgery.

South Jersey Magazine: You had to sit out the first few games this season with a knee injury. What happened?
Cheston Bulgin: My freshman year I tore my meniscus. I didn't know it was torn, I just knew it hurt a lot. I played football, wrestling and track for the next two years, and I finally went and got it checked out because it was hurting a lot. They said I lost my meniscus, there was nothing there. So I had to get a transplant and they said I'd be out for a year, but it's looking like it will be a six-month recovery.

SJM: When did you have the surgery?
CB: March 20. So I wasn't supposed to be back until March 2018, but it looks like I'll be back [by the beginning of October].

SJM: Has it been difficult to sit out?
CB: Yeah, it's been very hard. I just want to be out there with my team. Even though they're doing well right now, I still want to be out there and not just watching from the sidelines. I love football.

SJM: So what have you been doing during the games?
CB: I like to get in the other team's head a little bit. I like to do a little talking. If I can't hit anybody, I'll do some talking. I have to help my teammates somehow.

SJM: Last year was a bounce-back season for Eastern after a few rebuilding years. What are your expectations for 2017?
CB: Our defense is looking good right now, and I feel like when I come back and we get everything squared away, we're going to be a force to be reckoned with. … Outside of our team, nobody believes in us, but I love that. We're supposed to be having a rebuilding year, but right now it's looking good for us and we're aiming for the playoffs and championships.

SJM: Are you going to play on the offensive line again too?
CB: No, I talked to my coach and he said it's not a good idea. I've been playing both sides of the ball with this injury for the last few years. I want to save my energy for defense and conserve my knee. I'm not trying to hurt myself again.

SJM: Is defense your favorite part of the game?
CB: That's absolutely my favorite part. I go after anybody with the ball; I just like hitting people. Ever since I got into football, defense has been my favorite thing to do.

SJM: When did you start playing football?
CB: I was 8 when I started. I used to be fat, so playing football and other sports helped me lose weight. I learned how to work hard.

SJM: Do you have a favorite player in the NFL?
CB: Right now it's J.J. Watt and Von Miller. Before them it was Ray Lewis, but he's retired now. I like those guys on and off the field.

SJM: I thought you were going to say Odell Beckham looking at your hairstyle. How long have you had that look?
CB: My freshman year I thought, 'I like that, let me see how that looks on me.' So I tried it that summer and it looked good. I came back sophomore year with it and I've had it ever since. I like it and other people like it too. It's different; not many people have this, especially big men.

SJM: What team do you get fired up to play against?
CB: I don't like Trenton. We just played them and they're always talking. Besides them, I want to play against the teams we lost to last year, like Absegami and Timber Creek and Delsea. I don't like how they keep winning and winning and winning. We're the underdogs, so I like going after the big dog. If we get a chance to show out against a great team like that, that's what I look forward to.

SJM: How do you like playing for new head coach John Doherty?
CB: It's going well. Coach Doherty was our defensive coordinator last year so we were familiar with him. It's not uncomfortable at all.

SJM: How is the recruiting process going?
CB: It's good. I have quite a few schools looking at me. The knee becomes a liability, but that's to be expected. It's not going to change the player I was in the first place. It's probably going to make me better, because I was playing with this injury for basically my entire high school career.

SJM: What kind of school are you looking for?
CB: It doesn't matter, I just want a good school with a program that is going to put me on the map. My dream is to get to the NFL, even though it's not a common thing to happen. That's always my goal. Temple put 10 guys in the NFL this year, and even besides that I love Temple just for the school. I like the environment and the business program. Everything they have going on is good for me.

SJM: Are you going to study business?
CB: Yes. My father is a businessman and he taught me some things. He knows what he's talking about with this. Businessmen kind of run America, and some of them are kind of evil. I'm not one of those types of guys. I want to make money and have a successful life, but I want other people to have successful lives too. I'm not trying to be greedy.

SJM: What do you like to do when you're not playing sports?
CB: I like to write. I write all of the time: my thoughts, rhymes, whatever. I like stories and poetry and stuff like that. I know that's not a typical thing for a football guy, but that's what I like. My grandfather was a poet and he got me into that stuff. I can make a story out of anything.

SJM: What kind of music gets you pumped up before a game?
CB: Meek Mill and Philly artists like that. I like some New York artists like Dave East. I listen to classic rap like Biggie and Tupac, but I like Biggie more. The classic stuff doesn't get me pumped up though. Meek Mill gets me pumped up the most.

SJM: What did you think about Lonzo Ball saying Nas was outdated?
CB: That was ridiculous. I like Nas. I listen to him sometimes, but not as much as Biggie or Tupac.

SJM: What do you like to watch on TV?
CB: I watch a lot of football. I still watch cartoons too, like SpongeBob. I like classic SpongeBob, from 1999 to 2005. I like Dragon Ball Z too, I used to watch that with my father a lot.

SJM: Are you going to wrestle this year?
CB: I'm still thinking about it. My mom doesn't want me to because of the knee. I'm not gonna lie, I don't like wrestling at all. But I like to win as a team and win as an individual, so I think I will wrestle this year. It's just going to take some convincing with my mom.

Published (and copyrighted) in South Jersey Magazine, Volume 14, Issue 7 (October, 2017). 
For more info on South Jersey Magazine, click here. 
To subscribe to South Jersey Magazine, click here
Author: Matt Cosentino


Archives
---
More Articles