Christie On FDA Law Controversy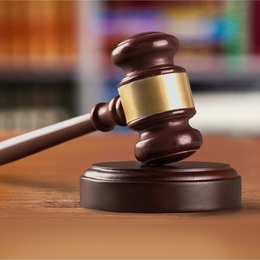 New Jersey Governor Chris Christie, who chairs a White House commission on the opioid drug epidemic in this country, has some strong feelings about a press probe uncovering flaws in a federal law that wound up thwarting efforts to control the abuse of prescription painkillers.
Christie was asked at a Wednesday press conference in Trenton about a 60 Minutes/Washington Post investigation into the law which tied the hands of FDA agents who were supposed to keep the flow of opioids under control.
"It's pretty extraordinary that members of Congress could vote for a law like that without a roll call vote," the Governor told reporters. "They voted both in the House and the Senate by unanimous consent. And then a Republican Congress and a Democratic President then signed it. It's pretty extraordinary. Looks to me like the fix was in."
The discovery has cost Congressman Tom Marino his bid to be the next federal drug czar, a job Christie insists he doesn't want.
"Now it's about not just picking a new drug czar because to me that's just a small part of it," he added. "This is about changing the attitude of the American people and its leaders towards these drugs."
The discovery also has Congress scrambling to fix the problem. The governor says the commission's final report will address that and more. That report is expected before the end of the year.
Article continues below
---
advertisement


---
Author:
http://philadelphia.cbslocal.com/2017/10/18/christie-on-fda-law-controversy-looks-to-me-like-the-fix-was-in/ - David Madden
Archives
---
More Articles