Parents Sound Off On Racist Messages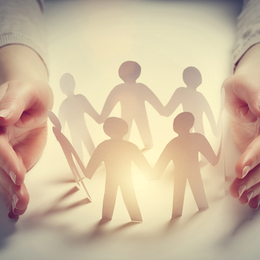 A normal school day at Washington Township High School was interrupted by a peaceful sit-in demonstration in the wake of racially charged text messages that surfaced between students.
The messages were laced with profanity and the use of the "N" word with one saying, "Y'all think your cool cause your skin is black but I think we should bring the KKK back."
"We all came together and we decided to protest it because the issue was so much bigger than our school," said Lexie Wells, a Washington Township student.
"I don't want my child or anybody to come here and feel threatened, intimidated or anything. It's totally unacceptable," said parent Pamela McMellon.
The texts prompted a huge fight on Wednesday with threats of more violence Thursday leading to an increased police presence. Some parents rushed to take their kids out of school early.
"I think it's a disgrace what these boys did. I think they should be punished. I don't think that word is appropriate to use and I think they should be held accountable for their actions," one parent told CBS3.
Washington Township School Superintendent Joe Bollendorf says harsh disciplinary action has been taken, hoping the disturbing incident leads to a teachable moment.
"The hope would be that in addition to there being significant punishment for these kinds of aggressions that we obviously do what we can to make something positive out of what appears to be something so negative," said Bollendorf.
Parents tell CBS3 that the students involved did receive a 10-day suspension.
School officials, parents and community members gathered on Thursday night to address the issue.
Article continues below
---
advertisement


---
Author:
http://philadelphia.cbslocal.com/2017/10/19/washington-township-racist-text-messages/ - Natasha Brown
Archives
---
More Articles