Sixers CEO Gives Pep Talk at Ceremony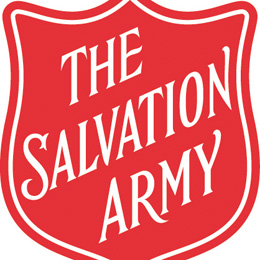 At the Salvation Army "Expect Change" awards at the Army's Kroc Center in Camden, people and businesses were recognized for their impact on the community. The crowd also got a pep talk on life and sports from a key player in the 76ers front office.
Philadelphia 76ers CEO Scott O'Neil, who gave the keynote address, talked about why the club loves Camden, where it has a state of the art practice facility, and shared insights on Coach Brett Brown, which might prove useful to those of us not on his roster.
"He had the letters W-M-I written on the top of all of his notepads and all of the white boards all over the place," O'Neill said.
The crowd wondered.
"Does anybody have any idea [what those letters stand for]? I didn't either for about a year, I was staring at it," O'Neill said. "What's Most Important. Isn't that great?"
For O'Neil, it's family and faith.
"And I would invite you in the next week or so to focus on what's most important," he said. "Then, ask yourself, 'Am I spending time on what's most important?'"
Then, to the delight of everyone, O'Neil turned to the young 76ers – average age 21 – and its emerging goal to make the playoffs this year.
"We always start with character and good teammates," he said. "It certainly helps to be 7-foot-2, 280. We have one of those named Joel Embiid."
Or think about point guard Ben Simmons.
"Six-foot-10 massive mound of granite barreling down the lane," O'Neill said, "and it's pretty special."
The 2017 Expect Change Award recepients included:
– Outstanding Corporate Volunteer Partner – Campbell Soup Company -Outstanding Foundation Partner – Horizon Foundation for New Jersey -Outstanding Community Partner – Camden County Police Chief Scott Thomson -Outstanding Individual Partner – Frank Robertson -Outstanding Service – Majors Paul and Alma Cain of The Salvation Army
Article continues below
---
advertisement


---
Author:
http://philadelphia.cbslocal.com/2017/10/25/sixers-ceo-gives-pep-talk-at-salvation-army-awards-ceremony/ - Steve Tawa
Archives
---
More Articles