A Look At Superstorm Sandy 5 Years Later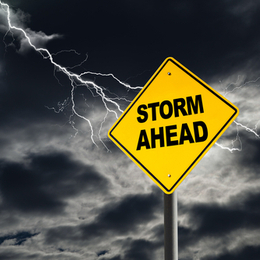 It was five years ago today that parts of New Jersey were being hammered by Superstorm Sandy. So how is the Garden State faring today? It depends on who you talk to.
Governor Chris Christie's assessment is, not surprisingly, upbeat.
"I'd say we're probably about 85% done now," the Governor said at an event this week. "We've probably got about a thousand families left to get back in their homes which is pretty good given we started at 365 thousand homes."
Activists on the recovery front paint a far bleaker picture.
"We have families that have made it home," New Jersey Resource Project Director Amanda Devecka-Rinear told KYW Newsradio, "but that road has taken a financial toll and a toll on people's health both physical and emotional."
She believes mistakes made mostly by the Christie administration made the recovery more difficult for many people.
"I think that they're not home yet because of layers of failures," Devecka-Rinear added, "and if we look at the recovery programs and the supports that were put in place, in retrospect, we realize there's lots of things we could have done better."
Christie admits it hasn't been easy. One company brought in to lead recovery efforts had to be replaced about a year in, but its replacement did much to address administrative problems.
And he insists the state is better prepared for the next Sandy.
"We now will finally finish the project building a protective dune system from Cape May to Sandy Hook," he said, "so that our beachfront will be protected again where we won't see what we saw in other parts of this state."
He's also highlighting improvements to the state's electrical grid and the placement of additional resources, like backup generators, available to hospitals and other facilities if needed.
Article continues below
---
advertisement


---
Author:
http://philadelphia.cbslocal.com/2017/10/28/a-look-at-superstorm-sandys-wrath-five-years-later/ - David Madden
Archives
---
More Articles