The South Jersey Fab Four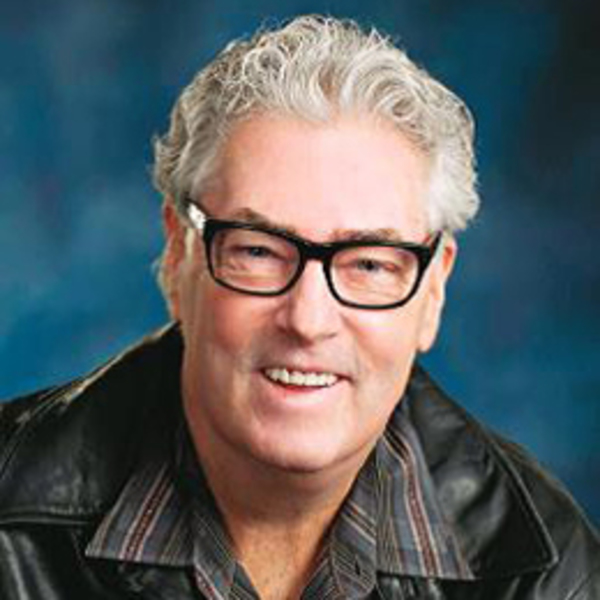 ...From the Pages of South Jersey Magazine...
As you can tell from my articles over the years, I was born and raised in the rowhome streets of Southwest Philly. How did I end up in Mullica Hill?
I also try to line up my articles based on what time of the year it is, and one aspect about the fall is returning to school.
So I'm about to (and I've never quite understood this expression) kill two birds with one stone. Or at least one article, by telling a story of four West Catholic High School buddies who all ended up in South Jersey and who are all still best friends today.
BILLY BOYLE
Billy and I became close our junior year. We were polar opposites of each other, with me the long-haired hippie hanging at the Electric Factory, and Billy, although possessed of a tremendous sense of humor, being the more straight-laced of the two. What we both had was this huge energy level and we came to know each other when we usually ended up being the last two guys up at a party looking for a can of Ortlieb's that didn't have a cigarette butt in it. He was from a different parish, which in a rowhome community, means you might as well be from Utah. Then we ended up being elected the president and vice-president of our class—with me as president, a fact that I have never let Billy forget.
During the summer between junior and senior year, Billy's family moved to Collingswood, becoming the first family I personally knew that moved out of the neighborhood. Billy completed his senior year at West via the recently built High Speed Line. I became sweet on a Collingswood girl who I met through Billy's sister, and that's when my love affair with that town began.
His home on Franklin Avenue was a mansion to me. I had never been in such a vast home. Looking back on it, I don't know if a home can be referred to as a "mansion" when its selling price was $10,000.
We ended up going in on countless summer Shore house rentals together and later served as best men at each other's weddings. He built a career for himself in construction and I ended up in showbiz. Again, polar opposites. But we have never gone a week without talking or seeing each other. And I'm still Mr. President to him.
JIMMY NESTOR
Article continues below
---
advertisement


---

Like Billy, I didn't meet Jimmy until high school. He was an all-Catholic League middle linebacker and one of my roles as president was to organize the pep rallies and Jimmy was always in my face. "This rally's got to top them all!" he would scream at me.

Billy Boyle's sister, Eileen, was in on a Wildwood summer rental with a bunch of girls and she made the mistake of inviting us down for Memorial Day weekend and we ended up crashing there the entire season. And it's there where we all started to get really tight.

Jimmy ended up serving in the Army and when he returned to the States he fell in love and married another one of Billy's five sisters, Jody. (I did say their last name was "Boyle," right?)

After also living in Collingswood for over a decade, his wife Jody ended up managing the Acme in Woodbury and together they bought a home in Mullica Hill in the mid-'90s. Which leads me to …

TOMMY BRISTOW
I encountered Tommy Bristow during my junior year at West sitting next to me in history class. Our teacher, Brother Marbles, was giving a dissertation on Abraham Lincoln, but Tommy was talking the whole time to me about Eric Clapton in the back of the room. Brother Marbles got annoyed at Tommy and said to him, "Mr. Bristow, maybe you would like to share your thoughts on President Lincoln with the rest of the class?" Tommy stood up and replied, "He was a big fan of the theater?" Although this landed Tommy in detention, I knew I had met a kindred soul.

The following summer I dropped in on Tommy at his boarding house room in Wildwood and to my surprise he was playing a banged-up acoustic guitar. And wailing on it, I might add.

That was all I needed. Like right out of a movie, I exclaimed, "Let's form a band!" And even though I had never picked up a drumstick (other than Thanksgiving) in my life, the next thing you know I was his drummer in a band we called Dewey St. We never made any dough to speak of, but boy did we have a blast.

Well, Tommy ended up morphing into "Spins Nitely" and by now I'm sure you've seen him at a comedy club or performing "regular" music at clubs in the tri-state area. We perform on the same bills together often and have been sharing stages for, get ready for this, 42 years.

But wait, the story gets cooler. When Jimmy Nestor threw a big party at his new home in Mullica Hill, Spins fell in love with the area (particularly how close it is to the Shore) and moved there with his family.

And guess who ended up following the two of them? That's right, me! And now I have been proud to call Mullica Hill my home for close to 25 years.

So four guys who grew up in Southwest Philly now live within 10 minutes of each other in South Jersey and still see each other all the time. So think of your high school pals and see if you can draw similar paths from school to your neighborhood. It's fun and proof that high school memories aren't about books or SATs. It's the people you meet who truly matter.

Published (and copyrighted) in South Jersey Magazine, Volume 14, Issue 7 (October, 2017). 
For more info on South Jersey Magazine, click here. 
To subscribe to South Jersey Magazine, click here. 
To advertise in South Jersey Magazine, click here.

Author:

Big Daddy Graham
Archives
---
More Articles