Legal Smoking Age In NJ Goes Up To 21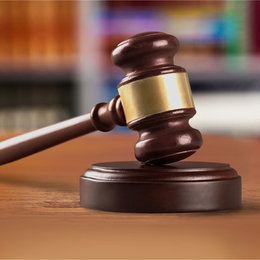 New Jersey increases the minimum age to purchase tobacco products from 19 to 21 at midnight tonight.
You may have already seen the signs up in stores across the Garden State. Health Commissioner Cathleen Bennett comments on the minimum age change and the need to continue the overall trend away from smoking, period.
"We need to do something that addresses specifically young adults," Bennett told KYW Newsradio. "And so moving the age to 21 gives them the time to mature and make an informed decision as to whether or not the use of tobacco is right for them."
Simple math–no 19 and 20-year-olds buying tobacco means fewer customers for stores like Yogi's Quick Stop whose business relies heavily on tobacco sales.
"It's a lot of hard for small businesses cause this is like mom and pop stores," said Sunita Darji, owner of the Yogi's.
Stores near colleges might see some of the biggest impacts. Sam Ramani who owns a convenience store in Glassboro anticipates about 5 percent drop in sales.
"It's going to be an impact on our cigarette business," said Ramani.
The new law also covers electronic cigarettes and the like, a critical move given an increase in their use by high school students.
Retailers face escalating fines for violations.
Article continues below
---
advertisement


---
Author:
http://philadelphia.cbslocal.com/2017/10/31/smoking-age-new-jersey/
Archives
---
South Jersey Biz Digital Edition
Man Accused Of Trying To Kill Toms River Police Detective
School Bus Driver Charged In Crash That Injured 8 Students In South Jersey
Man Gets 40-Year Sentence For Killing Couple In Their Camden Home
Police Searching For Man Who Allegedly Sexually Assaulted Woman In Camden Home
Gov. Murphy Says Bill To Legalize Recreational Marijuana In NJ Short On Votes
Lindenwold Man Sentenced For Shooting Camden County Metro Officer In Leg
1 Dead, 3 Injured In Shooting At Camden After-Hours Club
Camden City Council Puts Brakes On Limiting Roadside Memorials After Hearing From Grieving Families
Increased Security At Clearview Regional Middle School After Bomb Threat Discovered In Bathroom
Homeless Veteran Johnny Bobbitt Pleads Guilty In State Court For Role In GoFundMe Scam
Driver Killed In Single-Vehicle Crash After Truck Found Overturned On Field Near High School In Woolwich Township
2 Dead In Multi-Vehicle Crash In Gloucester County During Winter Storm
Prosecutors Probe Slayings Of 2 Shot In Idling Car In Camden
Gloucester County Dealing With Recent Spike In Hepatitis A Cases
More Articles