A Special Performance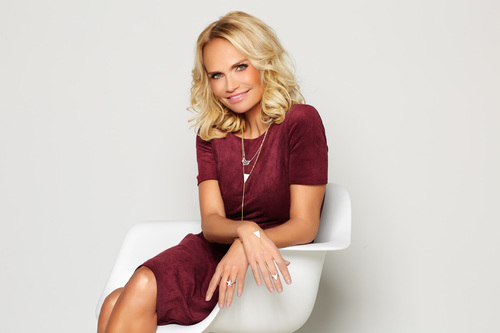 Kristin Chenoweth is set to hit the stage at Rowan University
Kristin Chenoweth, the Tony and Emmy award-winning singer and actress, is bringing her talents to Rowan University's Pfleeger Concert Hall on the evening of Dec. 9 for an intimate engagement. The native Oklahoman has been buzzing lately with the release of the My Little Pony film, in which she lends her voice, as well as the announcement of a new ABC pilot that she will star in and help produce. In the meantime, Chenoweth will be heading out on the road for a string of shows, something that she still thrives on.
"I'm a creature of the live audience. That's my drug, if you will. Making music is the single happiest pleasure in my life," she told South Jersey Magazine in August of last year.
We caught up with Chenoweth to find out more about the Rowan concert, the new TV show and more.
What can you tell us about the upcoming show at Rowan University, what can fans expect?
Obviously some great songs that I've been doing for a few years, but also a lot of stuff from my album I released last year, The Art of Elegance. Of course, there'll be some country and opera in there too; something for everybody.
You have performed on some big stages in front of large crowds, but do you like getting the chance to perform in a more intimate setting like you will at Rowan?
Yeah, I think it's fun to get down in the middle of everybody; it gives me an opportunity to feel what they want. You never know where the direction of the show will take them.
You'll also be doing some upcoming shows with Andrea Bocelli. How did that come about and how much are you looking forward to it?
I was doing a Celebrity Fight Night in Rome and we ended up singing "The Prayer" together. He asked me to join him at Madison Square Garden for a couple songs. I can't even believe it, I'm still pinching myself. This in an international star, someone that I really admire so honestly I'd come up there and change his jacket for him if that's what he wanted.
You have many dedicated fans, have you ever had any unique or strange occurrences encountering one of them?
I'm lucky because I have pretty, all-around normal requests. But, yeah sometimes the requests can get a little weird [like] signing someone's arm, [or] someone offering to have a child for me.
After all these years of performing, do you ever get anxious getting on stage?
Sure, I get anxious when I know people out there that are close to me, especially my family or close friends. I get nervous.
You will turn 50 next summer. Have you thought about that at all, any special plans to mark the occasion?
I don't know where you get your information, I'm actually turning 20.
You are set to star in a new show for ABC, what can you tell us about it and when will it air?
I don't know when it will air, but the script is due soon and I'll get to start helping produce that. It's basically a modern day version of Bewitched. A woman tries to do good in the world with her special talents.
Are you working on any new recordings?
I'm starting to think about that next record. I'd like to start working on that in January, if not sooner.
For more information on the Dec. 9 show, visit www.Rowan.Tix.com 
Article continues below
---
advertisement


---
Author:
Peter Proko
Archives
---
More Articles